Writing a Business For Sale Ad
by Kaye Lovie 28th of February, 2012
---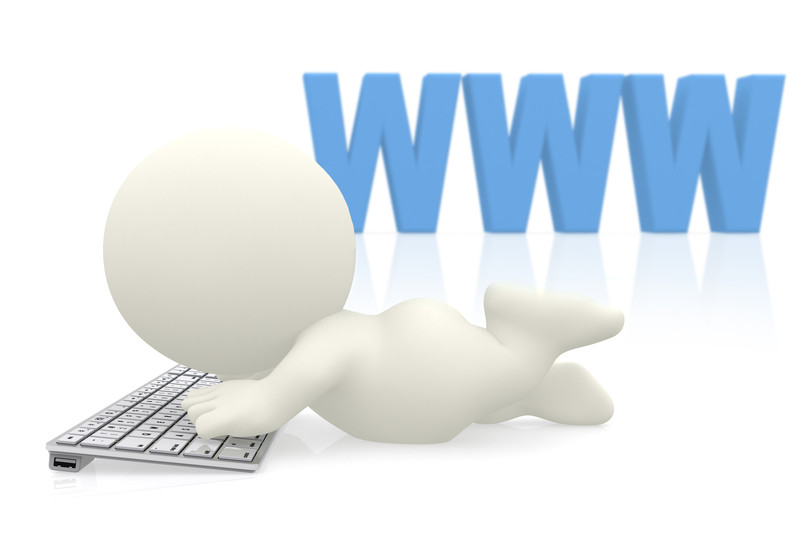 If you are thinking about selling your business privately then you need to put together your advertisement. When writing your ad you need to make sure it is appealing and easy for people to read. Here are some important tips on what TO DO and what NOT TO DO.
TO DO:
Headers: Use 5 - 6 headings in your ad. This will help you lay out your information and address each section of your business. It allows the reader to easily scan your ad and read sections that are of interest to them. Suggestions:
Products and Services: i.e what your business is all about!
Location: Details about your area (seaside town, major city, population). Store location: Main rd, shopping mall, Westfield etc. Any major shops nearby e.g. banks, post office etc.
Clientele: Where do the majority of your customers come from? Tourist traffic, local community, local businesses, online sales, repeat customers, affiliate programs, wedding venue etc.
Staff: How many staff do you have? If your business depends on its staff (e.g. Chef) will they stay on? Is it an owner run business, or is there a management team in place.
Opening Hours: When is your business open. As an owner how many hours do you work.
Financials: You can provide turnover figures or say they are available upon signing a 'confidentiality agreement'.
Bullet Points: They are the easy to read, precise and get the message across.
Photos: They do tell a thousand words! Use all 10 photos and be sure to attach an image to the "logo" section. Photos help an interested buyer gauge the type of business you are selling and can help them "imagine" how it would be if they owned it.
Be Honest: Make sure that everything you write in your ad is honest and up to date. If an interested buyer later finds out that some of the information is mis-leading they will probably withdraw their interest in purchasing your business. An honest business is good business.
---
Related Searches
---
NOT TO DO:
Capital Letters: The use of CAPITAL LETTERS gives the feeling that you are shouting or trying to overtly get someone's attention. This style of writing will often deter readers.
Limited Text: You need to have enough information for an interested buyer to contact you. Giving little or basic information will not generate enough enquiries.
No Contact Information: Interested buyers need to feel they can contact you. Be sure to provide a reliable phone number and that your email address is up to date and checked regularly.
---
SAMPLE TEXT LAYOUT:
Harrys Cafe is a successful business that has been operating for over 16 years at Terrigal Beach on the Central Coast, NSW.
Products and Services:
Seated Cafe for 40.
Serves Danes Coffee and T2 Tea along with a selection of snacks (cakes, tarts, slices, muffins). We have a breakfast menu that runs from 7am - 10am and lunchtime menu that runs from 11am - 3pm. On the weekends we serve a breakfast buffet from 8:00am – 11:00am.
Kitchen: We have a fully equipped kitchen (hot plates, grill, oven, deep fryer, blenders).
Location:
We are situated on the main shopping strip facing Terrigal Beach. We have seating for 15 inside the cafe and an additional 25 outside under a gazebo. Terrigal, is a beachside town roughly 1.5hr drive north from Sydney CBD.
Clientele:
Our customers are a range of locals, tradesmen, tourists and business workers. We have a large number of repeat customers. We also run an affiliate program with the local surf shop.
Staff:
We have 2 fulltime staff and 3 casuals. The owner works fulltime in the cafe.
Opening Hours:
Monday - Friday: 6:30am - 4:00pm
Saturday: 8:00am - 5:00pm
Sunday: 8:00am - 5:00pm
Financials:
Successful business with solid financials. Available upon signed confidentiality agreement.
Reason For Selling:
Owner is looking for a new business venture after successfully running the café for 16 years.
For more information regarding this business and to arrange an inspection, please contact Harry directly on 0419 XXX XXX
---
Was this information helpful? Did you receive more enquiries after editing the layout of your business advertisement?
Read Similar Articles

Im Looking to Sell my Business Online for Free
Advertising Business For Sale Online
5 Tips to Advertise a Business For Sale Online
---