Business For Sale Sydney, New South Wales 2000
Business Category Cleaning Franchise Business Opportunities Trade Services
$200,000
Description
Master Franchise Jim's Window Pressure
Are you an Entrepreneur with a 'Think Big' mindset?
Do you want more from a business than just a job?
Do you want to join the largest home service franchise system in the world to grow a business?

Master Franchise For Sale - Jim's Window & Pressure Cleaning NSW & ACT

Are you an Entrepreneur with a 'Think Big' mindset?

Do you want more from a business than just a job?

Do you want to join the largest home service franchise system in the world? 

A Jim's Group Master Franchise is a rewarding business option for those seeking

- A more leveraged income

- Larger income stream

- A flexible lifestyle and business & financial success.

The Existing Business:

Jim's Window & Pressure Cleaning NSW & ACT is the largest Master Region in population in the Jim's Cleaning Group. There are very few opportunities left this anymore. Most master franchise regions in the Jim's Cleaning Group are sold and are rarely offered for sale.

Jim's Window & Pressure Cleaning NSW & ACT has rapidly grown to 12 existing franchisees who are well established in their areas. It has enormous potential for far greater expansion in all areas of NSW & ACT. Our system works to help new franchise owners build a business in all major centres and is also successful with franchisees in large regional centres.

We had over 900 work leads across the region during 2017 that we cannot service as we haven't got enough franchise owners to meet the demand for work. This means getting leads and work for new franchisees is easy and you can sell new territories knowing the franchise owners will be busy from the start.

The window & pressure cleaning industry is very diverse and services can include, domestic & commercial premises, End of construction cleaning, single & double storey window cleaning, graffiti removal & hard surface cleaning & sealing including driveway, fences, roofs, paving, concrete, decking and brick cleaning..

The existing franchisor will continue to run, and profit from the region until sold.

Become a Jim's Master Franchisor. Who is it suited to?

Jim's Window & Pressure Cleaning franchisors come from all walks of life including business, management, corporate or self-employed backgrounds or those who are already experts in their chosen industry. A Regional Franchisor needs excellent communication skills and a genuine commitment to quality customer service to help others succeed. They will need to be a motivated, ambitious person who wants to fast track their success. This gives the right person a chance to build their own business in the industry while also providing leadership and support to other franchisees.

How does a Master/ Regional Franchisor Create income?

1)    Sale of new franchise territories

2)    Resale of existing franchise territories

3)    Monthly franchise fees:

3)    Run your own Window & Pressure Cleaning Franchise: A franchisor may grant themselves a franchise to establish their own business. Or build their own team of employees/ contractors to do the work for them.  

How do I make an application?

At Jim's we select only those who we believe will be successful. This means we only allow region purchases to those who fit our model and mindset. This is why we are the biggest and the best. To apply you will need to make an enquiry through this add, then complete a questionnaire that is sent to you and be prepared to attend an interview/ meeting either in person or via skype depending on your location.

What does a Master Franchisor Do?

∙         Recruit & train new franchisees

∙         Support franchisees to help achieve their business and lifestyle goals

∙         Conduct regular franchise meetings

∙         Oversee advertising and marketing within your region

∙         Maintain and grow your business, and the Jim's name, in your area.

Jim's Cleaning Group are a trusted name in the Cleaning Industry with a 96% brand recognition. We provide all franchisors with full training, support and business advice to help grow and develop your business.

Investment:

$200,000 ex GST -

Investment Inclusions:

- The master franchise region territory of NSW & ACT

- 12 existing franchisees

Franchisor Start up pack - A list will be provided to genuine enquiries

To make an enquiry please submit make an enquiry through this add and we will contact you to discuss in more depth and send you an application.

About the Jim's GroupJim's Group was recently identified by Personal Investor magazine (an Australian Financial Review Publication) as Australia's best franchise under $50,000.Personal Investor said "we've examined more than 600 franchisors, looked closely at the offerings of a final field of 50 and come up with a shortlist of eight that we think make worthy investments". Jim's was one of those eight and the best in the less than $50,000 category.A Little HistoryJim's MowingJim's Cleaning began life as the little brother of the hugely successful Jim's Mowing Group, first franchised in 1983 by Jim Penman, a mowing man not only in the right place at the right time, but passionate enough about customer service to earn his business a reputation second to none.Jim's Cleaning GroupBefore long, Jim's Cleaning became a trusted name in it's own right, offering customers peace of mind and reliability in an industry littered with second rate operators. With Jim's, customers knew they had a dedicated business owner, local to their area and prepared to go 'the extra mile' to earn their repeat business. Likewise, franchisees loved the opportunity to work close to home and around family commitments. The cleaning division offered a great business to many people not suited to outdoor work like mowing, and especially appealed to husband and wife teams. We were on to a winner!Franchisees & FranchisorsHaving done so well, the next step was to help other people create their own empires, using the support of the franchise network but building a business that is uniquely theirs. Over 50 Regional Franchisors to date have started with very little and built their own family businesses earning far beyond their expectations. On the shoulders of these people, the franchise numbers flourished, making Jim's Cleaning Group the second largest division in the biggest home services group in the world.Success!At the current day, over 700 families across Australia now own Jim's Cleaning franchises, and earn great money while enjoying a great lifestyle. We receive over 70,000 new jobs each year, just through the office, and our list of past satisfied customers easily stretches into the hundreds of thousands.You can submit an expression of interest below.
Similar Businesses For Sale
---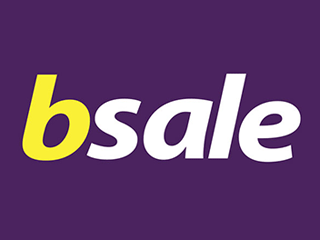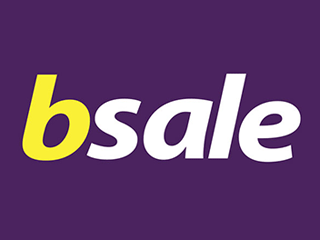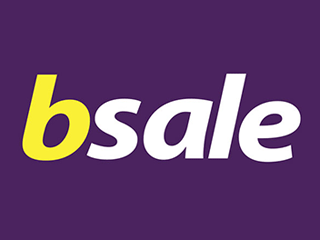 ---