Business For Sale VICTORIA 3000, Victoria
Business Category Auto Accessories and Parts Auto Electrical Other Retail Trade Services
$485,000
Description
Brake & Clutch Well Established Business
*About The Business*

Hallam Brake & Clutch is a parts store that provides a wide range of products for Trade & Retail customers.

*Years Established*

This store is a family business and has been well established for the last 35+ years.

*Products & Services*

The products that this business provides is a big range from Brakes to Clutches, Number 1 store in the local area for Brake Hoses & Hard Lines, we also provide Trailer Brakes, motorbike lines and also Lines for Boat Trailers. We sell a range of Brake shoes, Wheel Cylinders, Air Filters, Oil Filters & Also machinery to press out bearings, machine flywheels and disc rotors.

*Features*

This is a well sort out area, with 2 offices, that are located upstairs and downstairs. Also features an upstairs mezzanine storage area. Best part about this place is that it has a backyard at 100sqm and can be used for anything.

*Premises*

The premises is quite a large area at 220sqm inner and has a lot of area for storage or for more shelving for products.

*Location*

This factory is located right off Hallam South Road, right across the road from the rear of Hallam Hotel.

*About The Area*

Hallam is a well established industrial area and has many cafes available, along with a petrol station. Very close to many shops and has 2 access points for exit where the factory is located. Hallam is very convenient and is also close to the hallam\belgrave road freeway.

*Trading Hours*

Our trading hours are 8.30pm to 5pm Monday - Friday
8.30am till 12pm on Saturdays

*Employees*

We currently have two Employees here, one that specialises in all machinery and managers the entire store, he knows all the ins and outs of this business and also part interprets and organisers all orders and stock and a whole lot more. Our other employee specialises in the Administration side and also Accounts receivable and payable, as well as parts interpreting and delivering parts to our local customers. Our two employees have been here longer then 10 years and knows this business and customers very well and have established friendships with our trade customers.

*Equipment*

The equipment we have here are:
- 2x Disc Rotor Machines
- 2x Flywheel Machines
- 1 Hoist (but potential room for 2)
- 2x Brake Hose Machines
- 2x Press Machines
- Fork Lift
- A Work Ute that will be apart of the sale, great for deliveries
- 2x Computers
- 3x Telephones
& a few other things that can be shown to potential buyers.

*Website URL*

www.hallambrakes.com.au

*Potential*

This business has the potential to introduce a lot more products, has the potential of adding in mechanical work, making more space and bringing in more business from other suppliers.

*Reason For Sale*

We are selling our business as we believe it is our time to retire and let go of what has been built for many many years.

*Comments*

This business will be suitable for someone who has the knowledge of the Automotive Industry, who is willing to potentially grow this business bigger then it is. It is very well established and is the main store for many outer suburbs.
Similar Businesses For Sale
---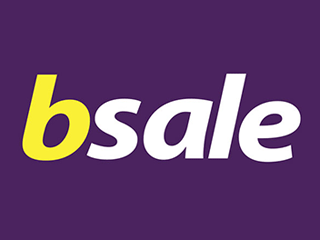 ---