Business For Sale Hobart, Tasmania 7000
Business Category Franchise Business Opportunities Vending Machine
$19,990 + GST
Description
Cashflow Business - Unlimited Potential - Guaranteed Earnings - Cash And Digital Payments Provider - Multiple Revenue Streams - Huge Roi
Want to earn money passively? Venue Smart can be operated as the sole source of income or as a side business to supplement your current income. The great thing about Venue Smart is it is flexible, can suit your availability whilst providing you an additional low maintenance income stream.

Venue Smart

Venue Smart is a complete payments solutions provider. Venue Smart works closely to help businesses and events improve customer retention, maximise profits and reduce outgoing expenses. Some of Venue Smart's more popular categories include:


EFTPOS terminals (processing of digital card payments)
E-commerce solutions (Online payments)
Digital currency (Converting Crypto to cash or purchase goods & serivces directly)
ATMs (for use in venues, convenience stores and or events)
Pay at Tables (Table ordering app)


Venue Smart's products are offered to businesses free-of-charge. The equipment is owned, maintained and serviced by one of our highly trained and qualified franchisees. Venue Smart's ability to bundle these services enables the venue/event to take advantage of our reduced costs, deal with one supplier, whilst receiving unbeatable local service. No experience needed, only a good attitude and willingness to succeed!!!!

Would you like to be in control of your financial future?

· Flexible hours – You grow and service your business when you want.

· Passive income – Our products generate a passive, liquid cash income with no need to hold stock.

· Access to cash float - Our franchisees have access to our company "Cash float facility" meaning there is no event too big for you to service.

· Real earnings – Venue Smart distributors have a real opportunity to earn a 6-figure income within the first year.

· Online tracking – 24-hour remote monitoring from a PC, laptop, iPhone, or tablet!

· Multiple revenue streams from each client – Our business model gives you access to 9 different revenue streams, allowing you to maximise earning potential from each client and attract new industries.

· Full training – We provide you with everything you need to manage your business and succeed, with on-going training, support, and online eLearning, we ensure your business is profitable and successful.

· Full Support – Venue Smart is available to assist with all your needs, state offices are in place to provide you with local support and ensure your business is steered in the right direction.

· Full comprehensive marketing – Local area support, marketing packs, professional looking uniforms, and business cards to ensure you have the tools for success.

EFTPOS Opportunities

Although the demand on cash, according to the RBA, is higher than it has ever been in ten years there is a significant increase in the number of electronic payments. One significant factor for this increase is the high-volume small purchase PayWave and PayPass transactions. This accounts for a large percentage of the transactions that are hurting businesses.

The merchant fees associated with these high-volume low-value transactions eat largely into the profitability of the businesses. In September 2017, it became illegal for a business to pass on a surcharge, for credit card transactions, where they profited. This gave birth to third-party surcharge solutions, that was created for businesses looking to compliantly neutralise their merchant fees and keep 100% of every sale.

Venue Smart also provides competitive rates for businesses not wishing to pass on surcharge to their customers. In almost every instance, we can provide better support, service and a cheaper solution than all major competitors including the big 4 banks.

With a significant rise in fees and card payments, our EFTPOS category is quickly becoming a highly profitable category for Venue Smart members with many now generating over $2,000 per week and climbing

Digital Payments (Cypto)

Venue Smart has partnered with the world's first Digital Currency Payment Gateway. B4U Financial has entrusted Venue Smart to represent the Visa and Mastercard equivalent for the Digital Currency space. B4U Financial's payment gateway is capable of liquidating digital currency from any electronic wallet in 4-5 seconds.

The B4U Financial gateway is available across e-commerce, virtual terminals, and ATM withdrawals.

The biggest issue with digital currency to date has been the inability for e-wallet holders to liquidate their digital currency quickly. The merchant who participates by making this payment option available to their customers can select to be paid in digital currency, 50/50 or in Australian Fiat currency.

Digital currencies include Bitcoin, CloudCoin etc.

By making this payment option available to merchants Venue Smart representatives earn a trailing commission against all processed amounts.

ATM Static Opportunities

Static ATMs have been our "bread and butter" for some time, and we are seeing significant continued growth as the major banks continue to cull their

ATM networks now and over the next several years. Banks are drastically downsizing and even outsourcing their ATM networks to reduce their infrastructural spend. This has an overall effect of reducing the availability of cash to Australians. The likely motivation for the banks pulling their equipment is that they do not make money when cash exchanges hands. Whilst pulling their ATM equipment they are increasing their EFTPOS merchant fees.

Like we have seen in many international markets such as Canada, this opens the opportunity for third-party ATM deployers such as ourselves to take control of the market. The market is enormous, and we are finding it exceptionally easy to penetrate new locations, such as shopping centres and convenience stores with great ease.

Venue Smart's business model is very profitable, and unlike our competitors we do not need exceptionally high volumes to make good returns. Venue Smart entered the market after EFTPOS convenience was prevalent and is designed to thrive in this economic climate. Most low performing equipment still earns in excess of an 85% return on investment each year.

ATM Event Opportunities

One of the strongest cash-based industries we participate in is events. Event stall owners thrive on cash and cannot typically afford to use EFTPOS due to the rental and bank fees. With the event space being less predictable for these stall holders, they tend to prefer dealing in cash. This is Venue Smart's strongest growth area as we have expanded our events by an outstanding 2,500 a year over the last year. This makes us one of, if not the largest ATM provider to the event space in the country. Put simply, there are not enough ATM event equipment to service all events across the nation.

Events are especially profitable and can earn members $1,000s a month. Some members are earning $8,000.00+ per month regularly just by servicing their event clients over the weekends. Owning your own event trailer and making use of your own cash or ours is a fantastic way to earn profits fast. We train you on how to secure the work, run the event and the rest is about building a reputation for the business in your area. All Venue Smart members are given the opportunity to access a cash float to run major events across the nation.

Testimonials

"Being a part of the Venue Smart group has been a great experience. It has taken me places I'd thought I'd never go. There is always someone just a phone call away to lend some knowledge over the phone or just for a good yarn. Looking forward to the future in helping as many people as I can and grow as a business owner and family man." Ben Raz, FN-QLD

"This is a self-managed role that has a, very real, high earning potential to set you and your family up for the future. You have the opportunity to make a difference to someone's business, so you're not only working hard to position your own financial situation at the same time you're helping others and this is very, very rewarding." S.Simpson, NT

"I joined Venue Smart in October 2014, I was surprised with the positive response I received from the venues I approached. I had been looking for something for 6 months that had great upside potential with very little risk involved – very pleased with my investment thus far." Christopher John Melbourne, Victoria.
Similar Businesses For Sale
---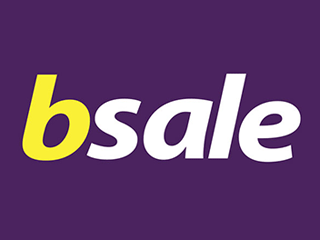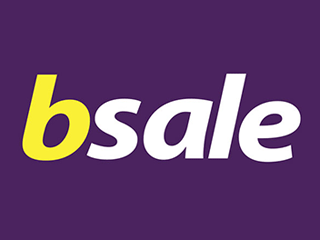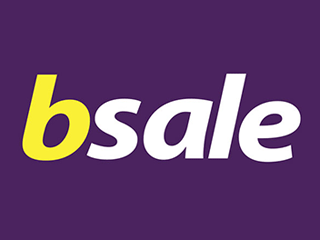 ---