Business For Sale Busselton, Western Australia 6280
Business Category Trade Services
$500,000
Description
Dual-revenue - Essential - Service Business For Sale
This dual revenue and well-run SERVICE BUSINESS FOR SALE is ultimately positioned amongst key clients in two separate premium southwest locations.
Local families, corporates and businesses have trusted this service provider's reputation of 11 years in combination with its line of products. Loyal customers keep coming back, driving self-propelled revenue streams year after year.

Are you looking for a sea change?

This service business for sale thrives in the two most popular Southwest towns in WA, with the potential to be unchallenged for many years to come.

Key Points to Understand
High gross profit margin
Consistent self-generating sales
The widespread growing repeat client base
Excellent premises in two ideal locations
Diversified product and service offerings
Hi Resistance to market fluctuations

A genuine one-stop service provider, excellent product range, diversified client base, repeat automated business systems. A growing client base and a 5-star lifestyle location add up to a business opportunity like no other.

Investment Growth Appeal

Because of the high demand for its services and the original store, the current owner established a second branch. As a result, a savvy investor can now capitalize on the largely untapped upside potential.

The owner believes they have positioned themselves to become the most significant service provider in the southwest.

Expand Your Lifestyle

There is no secret that where you live can profoundly affect the overall quality of your life. The southwest coast of WA is one of the best places to live and work in the state. Beautiful beaches, excellent produce and world-class wineries are all enjoyable opportunities that come with this lifestyle business opportunity.

Repeat Business Is Just Better

It's fair to say, it's much easier to keep existing clients than to find new ones. If you couple 500+ active clients with a competent team and a township reputation that's only growing, then you have a recipe for success.

Add to that an automated software system that handles all the point-of-sale activities, follow-ups. Schedules all the jobs directly to the Phones. As a result, it dramatically reduces complexity and, at the same time, increases efficiency.

Essential Services and Products

Local families and businesses alike understand the ongoing need for maintenance products, services and expertise. However, this is the only business for sale in town that offers these necessary services and provides a complete solution at an acceptable cost.

Low Competition

Sales are now largely self-propelled and recurring due to the in-demand products and skills.

An automated cloud-based software system and comprehensive processes strategically aimed at keeping its clients satisfied is the reason they keep coming back.

It's no wonder this business is the complete "Southwest"opportunity.

Low Employees

This essential services business for sale has five great employees to ensure quality in service and support. The team is happy, well supported, and enjoy their role. It shows through their performance and loyalty.

Genuine Reason for Sale

The vendor, for family reasons, needs to relocate to another state. He will happily help the new owner transition confidently into this opportunity.

It's a unique lifestyle location with a market-dominating business opportunity. We have prepared a full-colour Detailed Business Report so we can share this opportunity with you.

DON'T DELAY – register your interest now by clicking on the "email me" link at the top right-hand corner or the bottom of the screen.

Please note: details of this business are highly confidential, as a result – no information over the phone will be shared. Therefore, You must sign a confidentiality agreement before receiving a copy of the business report.

Get first preference and register!
Similar Businesses For Sale
---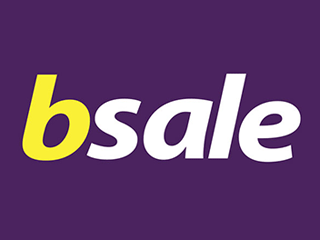 ---