Business For Sale VICTORIA 3023, Victoria
Business Category Cafe and Coffee Shop Restaurant Takeaway Food
$50,000
Description
Fully Licensed Restaurant For Sale
Fully Licensed restaurant for sale.
Well known South Indian (Dosa), Indo-Chinese Business for sale. First south Indian restaurant in the area. This restaurant is famous in the area doing heaps of catering and delivery.

Business Highlights:

• Fully Licence / Liquor Licence
• Sitting capacity approx. 42
• Well established, well-running easy to operate the business.
• Located at a shopping strip
• Fully commercial kitchen
• Low maintenance
• A lot of parking at the rear.
• Gross weekly average sales $8,000 - $9,000
• Weekly Rent approx. 1,118 (including GST)
• Weekly Body Corp approx.$100
• Heaps of delivery and catering

The following Chattels / Equipment included in the price
1. Dosa Pane
2. Chinese Wok
3. Grinder
4. Fridge
5. Tandoor
6. Famous Website
7. Ice bucket
8. ICE MAKER
9. Pans
10. Saucepans
11. BIG POTS
12. Cutlery- Knives
13. Cutlery - Forks
14. Cutlery- Dessert Spoons
15. Cutlery Tea Spoons
16. Cutlery- small Forks
17. Salt Shaker
18. Pepper Grinder
19. Tables in the dining area
20. Chairs in the dining area
21. Tables outside
22. Chairs Outside
23. Wince Glasses
24. Champagne Glasses
25. Teapots
26. Large Mugs for hot chocolate
27. Bowls
28. Milkshake Machine
29. Cutlery Cabinet
30. Thongs
31. Wide Display
32. Shelving
33. Signage Outside
34. Mixing Bowls
35. Oven trays
36. Woks
37. Laddies
38. Glass racks
39. Glasses for water
40. Beer Glasses
41. Shot Glasses
42. Water Bottles
43. Menus
44. Candle Holders
45. Sugar Holders
46. Outdoor tables and chairs
47. Side Plates
48. Main Plates
49. DINNER PLATES
50. Rectangle Plates
51. Point of sale Register and Screen
52. Cobra 6 Burner Oven Range
53. Orford 2dr drink fridge
54. Hobart Pass Through Dishwasher
55. Anvil model 2.5 Door Underbar refrigerator
56. Hobart ecomax 400 under-counter refrigerator
57. Anvil 900mm straight glass refrigerated cake Display Cabinet
58. Kitchen Canopy
59. Stoddart wbk0l.300 easy push basin
60. Stoddart cs.01.450 cleaner sink with legs
61. Custom-made stainless-steel wall sheeting
62. 2 stainless steel pipe wall shelf
63. Stainless steel wall shelf
64. Woodson heat lamp assembly
65. 32 INC TANDOOR NATURAL GAS
66. ROBOT GRINDER COM MERICAL
67. SAMOSA WARMER
68. SECURITY CAMERAS
69. YAHAMA MUSIC SYSTEM
70. BUFFET TABLE

For details: please fill in the non-disclosure form here https://www.businessbrokersvictoria.com.au/property/licensed-restaurant-caroline-springs/ or email to XXXXXXXXXX

Feel free to contact:

Haider Sajjad – Business Broker
Mobile: XXXXXXXXXX , Phone XXXXXXXXXX
E-mail: XXXXXXXXXX
Website: www.businessbrokersvictoria.com.au

Disclaimer:
The photo / image(s) used are for illustration purpose. The actual business/property and products image (s) may be different from the pictures on the website(s). Please note that the vendor or vendor's agent will not be held responsible for any error or incorrect descriptions whatsoever that appear in the advertisement. The purchaser / interested buyers / Lessee must do their research and verify the details with selling agent or Vendor in writing before making any decision. Business Brokers Victoria, its Officers or its associated entities shall not have any liability in contract, tort or otherwise to any other person or company in respect of any loss or damage (including without limitation direct or consequential loss, financial loss or loss of other contract) arising out of the provision of advice or any inaccuracy or error or omission from any part of the information supplied by Business Brokers Victoria, its Officers or its associated entities. The information contained or referred to on www.businessbrokersvictoria.com.au should not be regarded as rendering detailed consideration of relevant Legislation, Corporations Law, etc. unnecessary. Business Brokers Victoria, its Officers or its associated entities are not engaged in the provision of Legal Services or Taxation Advice and any information is given on the basis that if such advice is required, the services of a competent professional person should be sought by the reader before any action is taken.
Similar Businesses For Sale
---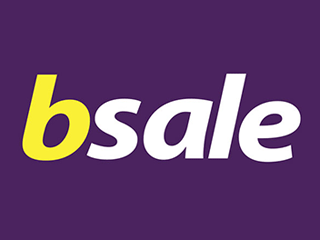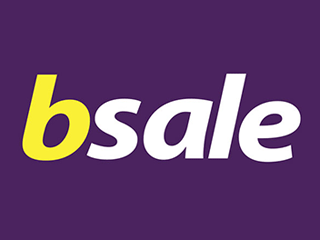 ---