Business For Sale Penrith, New South Wales 2750
Business Category Cleaning Franchise Business Opportunities
$39,150 (inc GST)
Description
Jim's Cleaning Penrith, Sydney – Existing Business For Sale With Over $700 A Week Of Clients!
Jim's Cleaning Penrith, Sydney – Existing Business For Sale with over $700 a week of clients!
$39,150 ALL INCLUSIVE!
Established Client base, Training, Equipment, Business Cards

Sydney Penrith - Home & Office Cleaning Franchise.

Existing Business for Sale - Jim's Cleaning Penrith, Sydney

$39,150 (inc GST)

Quick Sale required due to health reasons

Includes:

Penrith Territory

Approximately $748 a week of regular domestic & commercial clients

Full start up kit including training, equipment, uniforms & stationery

Franchise term able to continue indefinitely at no further cost to you

The advantage of buying an existing business is that you start your business with an established customer base giving you guaranteed clients, work and a steady weekly income from day one.

You have exactly the same system & support compared to that of a vacant franchise (franchise with no clients) including receiveing ongoing leads to help you continue to grow your business to as big as you want it!

If you would like to find out more information please contact your local franchisor for a chat or to receive an information package call Jim's on 131 546 or complete the submission form at the bottom of this page.

At Jim's Cleaning we understand that most people who join us are first time business owners who are not sure of the right steps to start and run their own successful business. We make it as easy as possible for our franchisees to start their own business.

A. Jim's Cleaning franchises come with everything (excluding a work vehicle or trailer) to get you on the road and working from day one with no extra hidden extra costs or charges.

We guide new franchisees through all the steps to get started in their business as well as comprehensive support program for the life of their franchise.

A Jim's Cleaning franchisee can come from any background and work/ life experience. No cleaning experience is necessary as comprehensive training is provided. Franchisees need the desire and motivation to run their own business, a good work ethic and good communication skills. If this is you then contact us for a free information pack below.

B. Everything is included in the purchase price:

On road training & theory training

Uniforms & equipment

Stationary and promotional material

Access to discounted mobile phone plans, insurance and fleet discounts for vehicle purchases.

Jim's Cleaning franchisees enjoy a great mix of work and choose what type of work they want as well as where & when they work. Franchisees in Jim's are not restricted in the services they offer. They are free to clean commercial & domestic properties and access all types of leads that are generated through our advertising.

C. At the Jim's Cleaning Group we often say that the customers are ready and the systems are waiting – all you need to do is take the first steps to:

• Earn more money
• Stop spending hours each day commuting to a job that you don't like
• Spend more time with your family
• Spend more time doing the things you enjoy
• Work for the best boss in the world (You)
• Grow a successful business
• Get fit while you work

D. Opportunities exist for those wanting to grow large businesses or specialise in one particular area:

• Build & sell your client base for huge profits
• Big group buying savings on insurance, equipment & chemicals
• Wide range of customers incl. commercial, builders, domestic, real estates

F. Business in Sydney is booming, it's out of control and we can not meet the demand of jobs

We need you to take on a Franchise so we can fill this demand. Currently in the Jim's Sydney Call Centre we get over 6000 new customer enquiries every year. We can show you exactly where the growth areas are and where we need you to fill the demand - taking all the stress out of having to find new customers for your business.

G. About Jim's Group

Jim's Group was recently identified by Personal Investor magazine (an Australian Financial Review Publication) as Australia's best franchise under $50,000.
Personal Investor said "we've examined more than 600 franchisors, looked closely at the offerings of a final field of 50 and come up with a shortlist of eight that we think make worthy investments". Jim's was one of those eight and the best in the less than $50,000 category.

A Little History

Jim's Mowing
Jim's Cleaning began life as the little brother of the hugely successful Jim's Mowing Group, first franchised in 1983 by Jim Penman, a mowing man not only in the right place at the right time, but passionate enough about customer service to earn his business a reputation second to none.

Jim's Cleaning Group
In 1999, Haydar Hussein re-branded his small successful cleaning business and became the National Franchisor for Jim's Cleaning. The Group quickly grew as people caught Haydar's passion for the business, and rushed to join a group renowned for team work, progress and the highest level of professional service.

Jim's Cleaning Group
Before long, Jim's Cleaning became a trusted name in it's own right, offering customers peace of mind and reliability in an industry littered with second rate operators. With Jim's, customers knew they had a dedicated business owner, local to their area and prepared to go 'the extra mile' to earn their repeat business. Likewise, franchisees loved the opportunity to work close to home and around family commitments. The cleaning division offered a great business to many people not suited to outdoor work like mowing, and especially appealed to husband and wife teams. We were on to a winner!

Franchises & Franchisors
Having done so well, the next step was to help other people create their own empires, using the support of the franchise network but building a business that is uniquely theirs. Over 30 Regional Franchisors to date have started with very little and built their own family businesses earning far beyond their expectations. On the shoulders of these people, the franchise numbers flourished, making Jim's Cleaning the second largest division in the biggest home services group in the world.

Success!
At the current day, over 450 families across Australia now own Jim's Cleaning franchises, and earn great money while enjoying a great lifestyle. We receive over 30,000 new jobs each year, just through the office, and our list of past satisfied customers easily stretches into the hundreds of thousands.

You can submit an expression of interest to the right of here to receive a FREE INFORMATION PACK.

We look forward to helping you achieve the lifestyle you always wanted!
Similar Businesses For Sale
---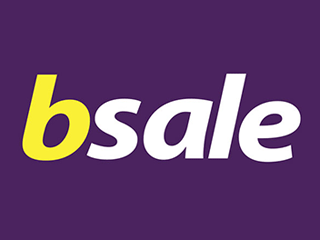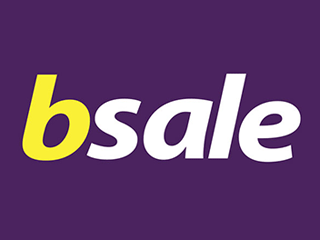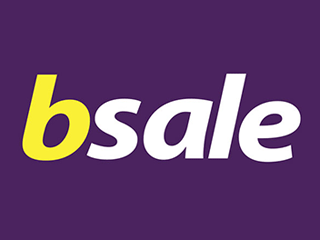 ---