Business For Sale Wynnum, Queensland 4178
Business Category Beauty Salon Hair Salon Other Retail Wedding Services
$80,000 + SAV
Description
Price Drop - Hair Salon - Sea Change In Brisbane's Bayside - Very Profitable
History

Studio 146 as a hair salon has been trading in the same location for over 40 years. In 2010 we purchased the business and has been building it into one of the largest and most successful salons in the Bayside area.

The business brief was to have a salon that created a space where people could come and have a great experience whilst getting a style they love.

With great, long term staff and an ongoing training program that mentors apprentices into successful hairdressers this business is definitely a success story.

The business has evolved over the past eleven years with a strong repeat client base and loyal staff members.

Ownership

Sharon is the main driver and manager of the business and has a background in book keeping and business management. This, complemented with her hairdressing qualification has grown the business to the success if currently enjoys.

The business has been structured to be profitable. With a very low monthly rental, a continual eye kept of controlling costs and huge repeat client base, the results are there for all to see.

Location

The salon is located in the beautiful bayside.

The salon is located adjacent to a popular coffee shop and food arcade and diagonally opposite the wine bar voted Brisbane's best. With a short walk of a couple of hundred meters to the waterfront, the local residents would be considered to have a high level of disposable income.

With Wynnum Central being the major business centre for the area, this is a sort after location with plenty of parking and two allocated car parking spots to the rear of the building.

Operation

The business is plan dictates a focus on four areas.

1. Customer retention and growth
2. Staff retention and training
3. Profitability through cost management and customer service
4. Quality of life for the owners

With customer retention and growth being the cornerstone of the success of the business, we put customer service, satisfaction and quality of the products we use aligned with great stylists and consistency of work as the most important areas of our business.

Our focus on consulting with the clients, providing the client with the service and style they ask for and ensuring they are happy when they leave has created the trickle down effect of happy staff, profitability and a quality of life for the owners. The system we have in place have resulted in year on year growth of 50% from financial year XXXXXXXXXX to XXXXXXXXXX .

The use of our Kitomba software system has also aided growth in the salon with customer color chart and records kept along with the ability to re-book customers next appointment and remind them of the appointment 24 hours before they are due to return.

With our staff members all being long term, we are proud of our team. With all staff having a cumulative tenure of over 25 years and with budgets and bonuses our staff and happy and productivity in increasing. With the increase in productivity comes and improvement in profitability.

Sharon works in the business on a daily basis however, we ensure to work on the business, continually controlling costs and looking for productivity improvements. We have managed a successful long term relationship with our landlord with monthly rent being $1,271.36 including outgoings. This in conjunction with a strong working relationship with our major suppliers Norris as well as "Me and My" and a continual revision of our pricing structure has allowed us to enjoy growth year on year for the past eleven years.

The key to our success is allowing Sharon to work four days a week, ensuring we are able to live and enjoy our lives and family.

There is definitely the opportunity to grow the business further and look to further continue our pattern of growth.

Industry and Market

The market in which we operate is constant, with the only major change being the fashion of the day. With many of our older clients having perms, colours for many mature clients and foils and other treatments for our younger clientele the business has shown a resilience that is not seen in many other industry sectors.

Given a lot of industries are susceptible to economic downturn, we are reasonably recession proof, as evidence by the growth of the business through the period from 2010 to 2011. This was a tough economic period for the nation and yet Studio146 prospered. The reason for this is our clients love to look good, have the latest fashion in hair and more importantly want to spend time in the salon given the positive and fun atmosphere we offer. Many of our clients come weekly or fortnightly just to sit, relax and socialise – not just for the hair.

Products and Services

We are a full service salon. We enjoy nothing more than a toddlers first hair cut and being part of this important family event. The girls always slip a lock of hair into an envelope for mum or dad and this is often kept for many years. From the first hair cut to kids hair cuts, teenager styles and colours, foils, sets, perms, styles, punk hair to everything in between – we do it and do it well.

We keep a constant range of colours and choose not to chop and change as to ensure the client walks away with exactly what they want every time – allowing us to provide the consistency our clients demand.

We also keep a profitable and locally owned range to take home products for our clients and have the staff fully trained on not only the technical perimeters of these products but provide them with up-selling training regularly.

Customer Base

The majority of our clients live within a 10km radius of the salon. Our customer base has diversified over the past five years. The revenue generated is 80% from our female clients, with our older clients who have sets and perms being weekly, our colour customers returning every four to six weeks and our general customers re-booking every six weeks.

The majority of our clients re-book – allowing us to plan our work schedules to accommodate.

Stock

The stock will be sold to the next owner on a walk in walk out basis. That is any stock will be included in the sale. This does exclude the staffs and Sharon's tools of the trade.
Similar Businesses For Sale
---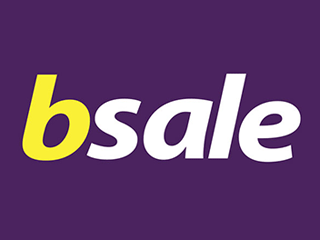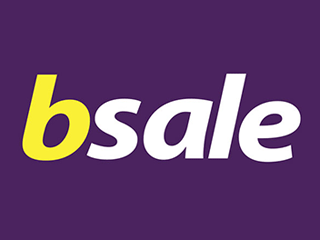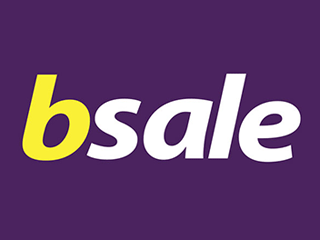 ---