Business For Sale Canberra, Australian Capital Territory 2600
Business Category Cleaning Franchise Business Opportunities
$45,000
Description
Window & Pressure Cleaning Franchise Act
New Jims franchise territories available in Canberra ACT

Jim's Window & Pressure Cleaning – Canberra ACT

To receive an information package call Jim's on 131 546 or complete the submission form on this page. New enquiries are welcome to "Be a Jim for a day".

Spend a day with one of our existing franchise owners and experience for yourself the work we do, the money we make and the lifestyle we live!

What type of work do our franchise owners do? Window and Pressure cleaning has a vast amount of services. You can choose to do some or all of them depending on the type of work you like.
Window cleaning services include: Residential homes, single and double storey, commercial sites such as car showrooms, shopfronts, newly constructed homes, NDIS customers, strata buildings.
Pressure Cleaning Services include: Pressure washing around residential homes, driveways, awnings, pool, decks, fences, eaves, stairs, pavers and all hard surface areas. Commercial sites and factories, car parks, bricks on new construction sites, concrete sealing and more.

Franchise territories available across the Canberra Region. Minimum Work guarantee of $1750 per week. FINANCE AVAILABLE - You don't need all of the money to get started! Ask us how.

$45,000, Includes everything you need to get started (except your work vehicle). Full Training, Uniforms, Stationary, Commercial Pressure cleaning package, commercial Window Cleaning Package, Vehicle signage, insurance and more.
Seven Reasons to Choose a Jim's Franchise
1) No earnings restrictions. Grow your business as large as you want
2) No location restrictions, Work where you want to work.
3) Low fees. We are NOT a percentage based system the more you earn the more you keep!
4) Great Lifestyle, Work close to home, spend more time with your family, make great money!
5) Amazing Brand Power. We are the largest and most recognisable home services brand in Australia.
6) Access to our business systems and ongoing support for all franchise owners.
7) Access to great deals on phones, cars, insurance and much more due to our buying power.

We understand that most people who join us are first time business owners who are not sure of the right steps to start and run their own successful business. At Jim's we make starting a business easy! We show you how to run a successful business, provide you with ongoing client referrals and ongoing support for the life of your franchise.

We guide new franchisees through all the steps to get started in their business as well as comprehensive support program for the life of their franchise

Jim's Window & Pressure Cleaning franchise owners can come from any background and work/ life experience. No cleaning experience is necessary as comprehensive training is provided. Franchisees need the desire and motivation to run their own business, a good work ethic and good communication skills. If this is you then you can easily build a successful business with us. At the Jim's Cleaning Group we often say that the customers are ready, the systems are waiting – all you need to do see for yourself.

Here is what our current Franchisees say about joining Jim's Cleaning

Ash: Jim's Pressure & Window Cleaning (Sans Souci)

"I've been a franchisee with Jim's Window & Pressure Cleaning for over 6 years. I have been more than happy with the money I make and the lifestyle I lead which allows me to spend time with my wife & twin Boys. The standard and frequency of work I receive is great especially when I compare it to what I know about other franchises in the same industry/ area. For Instance a good friend of mine was looking to engage himself in the same industry and geographical area as I had done with Jim's Window & Pressure Cleaning. I encouraged him to seek out information on the Jim's Window & Pressure Cleaning system. He did and was very impressed with what it. He also researched other companies and found some which offered what seemed to be similar franchise opportunities for a lower cost. He then approached me and asked why I had joined Jim's when there were cheaper options available.

I told him that I chose Jim's because I wanted my business to be at the lead of the pack and just like you wouldn't bring a Datsun to race a Ferrari, I knew the only way to be the leader of the pack was to have the best vehicle, and this is what the Jim's Cleaning Group is! My friend went ahead and purchased one of the 'CHEAPER' franchises and every time I see him I ask him how his Datsun is doing. He begrudgingly tells me he only received a few leads per month and if he didn't chase 99% of his work himself he would be broke. I guess you get what you pay for! "

Sound like something you want to be part of? Then please submit an expression of interest below to receive a FREE INFORMATION PACK or call Jim's on 131 546.

About Jim's Group

Jim's Group was recently identified by Personal Investor magazine (an Australian Financial Review Publication) as Australia's best franchise under $50,000.

Personal Investor said "we've examined more than 600 franchisors, looked closely at the offerings of a final field of 50 and come up with a shortlist of eight that we think make worthy investments". Jim's was one of those eight and the best in the less than $50,000 category.

A Little History

Jim's Mowing

Jim's Cleaning began life as the little brother of the hugely successful Jim's Mowing Group, first franchised in 1983 by Jim Penman, a mowing man not only in the right place at the right time, but passionate enough about customer service to earn his business a reputation second to none.

Jim's Cleaning Group

In 1999, Haydar Hussein re-branded his small successful cleaning business and became the National Franchisor for Jim's Cleaning. The Group quickly grew as people caught Haydar's passion for the business, and rushed to join a group renowned for team work, progress and the highest level of professional service.

Jim's Cleaning Group

Before long, Jim's Cleaning became a trusted name in its own right, offering customers peace of mind and reliability in an industry littered with second rate operators. With Jim's, customers knew they had a dedicated business owner, local to their area and prepared to go 'the extra mile' to earn their repeat business. Likewise, franchisees loved the opportunity to work close to home and around family commitments. The cleaning division offered a great business to many people not suited to outdoor work like mowing, and especially appealed to husband and wife teams. We were on to a winner!

Franchises & Franchisors

Having done so well, the next step was to help other people create their own empires, using the support of the franchise network but building a business that is uniquely theirs. Over 40 Regional Franchisors to date have started with very little and built their own family businesses earning far beyond their expectations. On the shoulders of these people, the franchise numbers flourished, making Jim's Cleaning the second largest division in the biggest home services group in the world.

Success!

At the current day, over 750 families across Australia now own Jim's Cleaning franchises, and earn great money while enjoying a great lifestyle. We receive over 60,000 new jobs each year, just through the office, and our list of past satisfied customers easily stretches into the hundreds of thousands.

You can submit an expression of interest below to receive a FREE INFORMATION PACK or call Jim's on 131 546.

We look forward to helping you achieve the lifestyle you always wanted!
Similar Businesses For Sale
---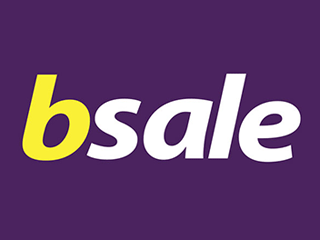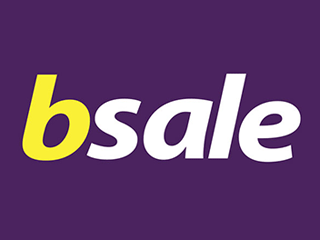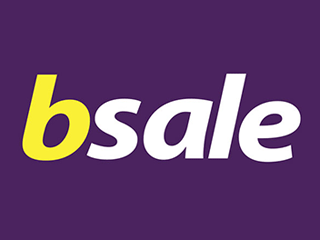 ---