Business For Sale Penrith, New South Wales 2750
Business Category Building and Construction Commerical Property Leasehold Franchise Business Opportunities Professional Services
From $800,000 - $1,000,000
Description
Iwg Franchise | Coworking Spaces | Penrith, New South Wales
*About The Franchise*

IWG is a multinational provider of flexible serviced offices, coworking spaces, business lounges, virtual offices, meeting rooms, and video teleconference services, employing over 10,000 people in over 3,400 locations across 120 countries. The group provides services to over 2.5 million individual clients across the globe.

A proven business model fine-tuned for success.
IWG uses a simple and easy-to-operate business model with minimal staff required. This is a multi-unit opportunity and investors are expected to own and operate at least three sites in an area.

There are 5 simple steps to owning and operating an IWG franchise business:
1) Secure space - A great property deal
2) Fit-out & brand - Maximised space efficiency
3) Selling our space & services - Generate revenue & sell the value
4) Upsell - Increase revenue through additional services
5) Retain & grow - Retain customers for sustained long-term cashflow

The IWG team will help Franchise Partners throughout this process so you have an understanding every step of the way.

Business is booming

By 2030, it is predicted that 30% of all commercial real estate will be flexible workspace while flexible working will be worth AUD 14,5 trillion+ to the economies of 16 leading countries that include Australia.

The flexible workspace sector has reached a tipping point. Following many years of continuous growth, global demand for temporary offices, meeting rooms and coworking areas is set to explode. The structural shift towards flexible workspace and away from conventional leasing is accelerating for corporates and SMEs of all sizes.

Entering the market now, as an early adoption franchise partner, will enable you to diversify away from traditional industries and generate strong returns on franchise investments right from the start. In addition, Franchise Partners can make any space work from a single floor through to a whole standalone building.

Join the workspace leaders

IWG has gained an exceptional reputation worldwide. They have helped more than 2.5 million people to work more productively. This is a brand new franchise investment opportunity. Be a part of the fast-growing workspace and coworking market and be the next franchise partner of IWG.

*Training*

Marketing Support

Franchise Partners will benefit from IWG's dynamic marketing activities including digital campaigns and advertising. IWG also runs global and local campaigns to acquire customers. Marketing materials are customisable for each location through IWG's proprietary PAL system – allowing for quick marketing collateral to be generated whilst saving on third-party agency costs. As a Franchise Partner, you will get access to IWG's 2.5m international customers with members able to use any centre across the globe. This, in turn, attracts a huge number of large corporations as part of the network.

Training Provided

Franchise partners will receive world-class operational support. IWG's innovative proprietary systems enable our Franchise Partners to enhance efficiency and drive cost savings and revenue. Some of these infrastructure tools include an online training academy (FUSE), IWG Intranet and a global CRM system (MYREGUS). Franchise Partners will also receive initial and ongoing support from the IWG head office so that you will be confident in managing centres.

Regional support centres cover all time zones and allow centralised management of sales enquiry handling, customer service and all back-office processes to allow front line centre staff to focus on local sales conversion and customer relationship management to improve retention.

IWG has an HR department that will support Franchise Partners with the recruitment process, payroll, training and more.


*Years Established*

Regus was established in 1989, and pioneered flexible workspace. IWG plc was created in 2016 as the holding group for Regus, Spaces, HQ and Signature by Regus.

IWG has been running successful workspaces for over 30 years and exists in more than 3,400 locations, 120 countries and 1,100 towns and cities, with over 2.5 million customers. The flex-office market has reached a tipping point and we are seeking Franchise Partners to help drive the pace of our growth across the world. In Australia, we now operate over 79 flexible workspace centres across 80,000 square metres.

Awards
IWG has won numerous national & international awards for Best Employer Brands, Best Coworking Space and more. SPACES T&G Building Melbourne was one of five winners of the Best New Coworking Space award at the 2019 Qantas Business Travel Awards.

*Website URL*

XXXXXXXXXX

*Location*

Located at the foot of the Blue Mountains, Penrith is a hub for interesting places to go and do in Sydney. IWG brands such as Spaces and Regus will benefit from locals, national and international tourists using IWG products and services.
Similar Businesses For Sale
---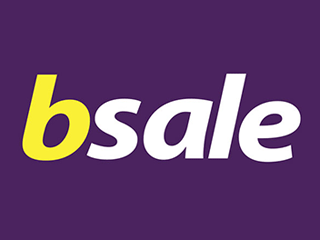 ---