How to Buy a Business: Your Essential Guide
Your Essential Guide to Buying a Business
Updated: May 01, 2022.
If you're wondering how to buy a business in Australia we have the guide for you! 9 steps that outline everything from initially deciding if business ownership is for you, through the finding a business, due diligence and settlement.
There are over 2.3 million businesses in Australia and thousands of opportunities for sale. Bsale can have over 10,000 businesses for sale, at any one time. Learning to navigate through the list will help you make better decisions.
We take a look at the steps to buying a business and how this process can be made easier.

---
9 Steps on How to Buy a Business
Determine if you are ready to buy a business

Find opportunities available

Make enquiries online

Review the business information

Make an Offer

Perform due diligence

Enter Negotiations

Exchange Contracts

Purchase the business
---

1. Determine if you are ready to buy a business

Are you thinking about becoming a business owner? Perhaps this is the first business you will purchase and are confused about what is the best option for you.
Don't worry, we will take you through a series of questions you can ask yourself to evaluate if you're ready to buy and what type of business is best suited to you.
Buying a business has its advantages over starting from scratch. One of the biggest advantages is a clear sales history, this will help you forecast future sales and aid in obtaining finance to purchase the business. A well-established business will have a good client base and systems in place that will ensure a smooth transition and the continued success of the business. An established business will allow you to earn an income from day 1, as opposed to a start-up which can take months, even years to establish a decent income.

Print Checklist PDF - Are you ready to buy a business?

How do you know if you are ready?

A. Experience

One of the biggest determining factors of whether a business owner will be successful is their level of experience. Most business owners will tell you that they are a 'jack or jill of all trades', meaning they wear multiple hats that help their business succeed.
Owning a business means you need to understand all the aspects from the ground up. Say for instance you want to own a restaurant, are you a chef or an entrepreneur? Do you understand how to cost the price of produce? Have you managed a team? Do you know what a BAS is? Have you marketed on social media before? Have you created a budget?
Business owners are well versed in all aspects of their business, not just performing a specific task.
When you own a business everything will ultimately fall onto your shoulders, so you need to have a deep understanding of your skills and weaknesses.
Questions to ask yourself
What industry do you have experience in?

The more experience in an industry the better chance you have of successfully operating a business. It is a big learning curve entering a new industry. Consider training or working within a business if you are transitioning.

For example, if you are looking to buy a cafe, but have never made a cup of coffee, reach out to a local cafe and see if you can work a few days to gain some experience.
What are your strengths and weaknesses?

Every business has a multitude of roles and responsibilities. As the business owner, you need to understand where your skills can add to the business, and where they may limit its growth. It can also help when looking at the businesses available, who have the teams in place that can assist in areas you are weak.

For example, if you are a chef buying a restaurant. Your skills may be in cooking and preparing the menu, but you may not be skilled at marketing, book-keeping, staff management. If you're looking to buy a restaurant but it has a full established kitchen team, but the owner was the administrator and marketing if you go to buy that business, who will take over that role?
A major benefit for buying a business is the training that is often included. The current owner has been operating the business for many years and can share their knowledge and experience. Most business sales include on the job training for 2-4 weeks. This will help you transition into the business to see how it operates and meet key personnel such as the staff, distributors and clients. It is a great launch point to running the business.

B. Finances

In terms of finance, this can be evaluated in two ways.
Firstly, how much money do you want to earn from the business?
If you are currently earning $1,500 a week how much do you need to invest into a business to see this type of weekly income? You may be looking at businesses around $150,000+ to be on the same level. Remember, you will also need to pay the purchase price, so you may need to take that into considerations. Most businesses have a 1.5 - 3 year ROI, depending on the type and industry.
Secondly, how will you finance the purchase?
Buying a business will cost you money. You need to evaluate how much capital you will need to purchase a business, as well as your borrowing power. Whilst loans may be difficult to determine until you have selected the business you wish to buy, lenders will often request some collateral for a business loan. You will need to determine how much you may need, and how you will obtain the finance.

C. Commitment

Are you ready? Buying a business may lock you onto that path for a number of years. When you transition into owning a business it will take a lot of passion and determination to make it successful and continue to grow.
You need to ask yourself,
What are you passionate about?

Do you have the drive to face the challenges?

Does owning a business excite you?

Can you commit for the next few years?
It is the passion and commitment that makes business owners get up every day and take on the joys and challenges of running a business, you need to make sure you are ready.
If this is your first time buying a business, surround yourself with other business owners, join groups, be educated and enjoy the journey.
2. Find Opportunities Available

Now that you have an understanding of what you are looking for, you can start looking for opportunities and businesses for sale.
There are 5 major business for sale websites in Australia including Bsale.com.au. Every website has different content based on its clientele and whether they cater to business owners, franchises, boutique brokerage or large multinational groups.
You can commence your search by categories or keywords. Saving your searches and adding businesses to your favourites will make it easier to track opportunities. SIgnup for alerts and you will receive an email when a hot new listing is created.
> Start searching businesses for sale
Business for sale websites are dedicated to business owners and franchise groups - which means sellers place their opportunities, and buyers regularly visit to find the latest and best business opportunities.
You will find businesses for sale in every state of Australia including Sydney, Melbourne, Brisbane, Perth, Adelaide, Darwin, Hobart and Canberra.
You may want to start your search with major categories such as Cafes, Restaurants, Beauty Salons or Supermarkets.
Once you have found an opportunity you may content the seller.


3. Make Enquiries
Once you have started searching for opportunities you will want to favourite them and make contact with the seller. You can make an enquiry online or via phone.
We have put together a list of 3 questions you can ask a potential seller, which will help you get a better understanding of the business. It is a good starting place before progressing.
Can I please get a copy of the business memorandum?

What are the lease terms and agreements?

How many hours a week does the owner currently work?
Expect to receive an NDA
Once you receive a reply from the seller, they will probably request that you complete a Non-Disclosure Deed or a Confidentiality Agreement. This is to protect the privacy of the business. After you have signed and returned this document they may provide you with additional information such as a sellers memorandum or a profit and loss statement.
4. Review the business information
Once you have received more details about the business, you will want to commence your investigations into the business. Typically, the seller will only provide limited information at this point. This is to ensure that confidential information about the business is protected.
At this stage, you will need to decide if it is a business you would like to pursue. You should organise with the business owner or broker to visit the business. This will allow you to get a better understanding of the business and how it operates.
Whilst it may be difficult to make a decision at this stage, due to limited information. There is a period called, due diligence, that a buyer can enter that allows them to further investigate the business. This process is usually only available after a deposit is made.
It's important to remember, when buying a business you are not the only person looking. The reason information is protected is so competitors and other people who wish to copy important information - are not allowed access to the business. So whilst it may seem annoying, it is there to protect the business.
5. Make an Offer

After reviewing the business, if you still wish to proceed you will need to make an offer, and if accepted, a deposit.
There is no standard value for the deposit it is usually around 10% of the purchase price. But this is usually set between the seller and buyer. The deposit is usually held by the sellers' agent or solicitors in a trust account.
When you make a deposit you need to ensure a receipt is issued and there are written terms for what happens next. Terms may include;
What happens to the deposit if the buyer doesn't proceed with the sale?
How many days are there to perform due diligence?
How many days are there to negotiate on the sale?
Who can the information be shared with?

Sign up to Newsletter + eMagazine
Weekly updates on business sales and advice, delivered to your inbox.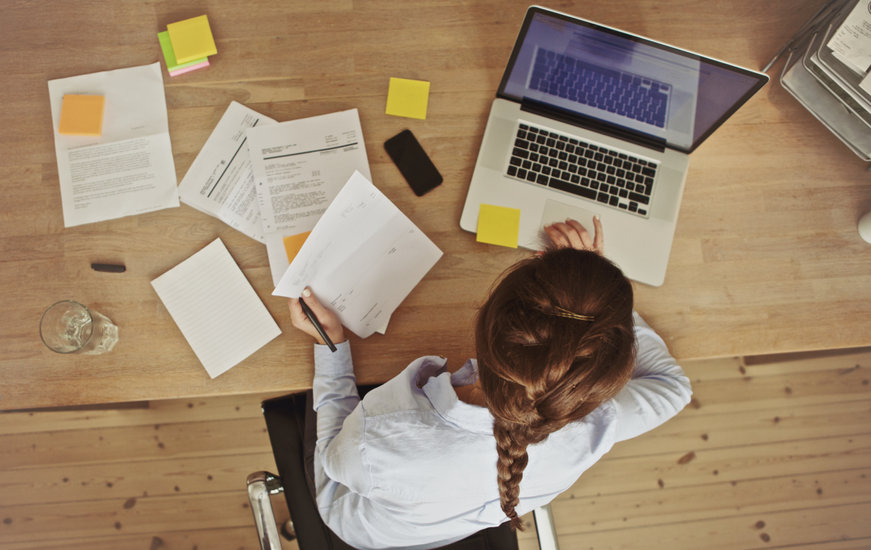 6. Perform Due Dillgence
Typically, due diligence is performed after a deposit is received. It may vary depending on the business, the seller and the agent. So it's best when making an enquiry to ask the seller their process.
Due diligence is the process where a buyer gets to investigate the business in full depth, this includes:

Financial
Profit and loss, balance sheets, salaries and wages, superannuation, tax obligations, net profit to the owner etc.

Operational
Customers, stock, website, marketing channels, suppliers, inventory, social media presence, employees, procedures, products and services, commercial premises lease, plant and equipment leases and ownership. etc.

Legal
Business name and registrations, trademarks, patents, ATO liabilities, outstanding claims and court cases, legal matters, product warranties, service agreements, contracts, employee contracts, domain registrations, distribution contracts etc

There are a number of documents that are used when preparing a business for sale, we have put together a due diligence checklist to help you establish what areas you should be assessing.

Print PDF Checklist - Due Diligence When Buying a Business
It's very important a buyer obtains assistance from professionals such as accountants, solicitors, business brokers and/or business advisors. Whilst a buyer may get caught up in the 'romance' of buying a business, independent professionals will be able to assess the business and give a clear picture of the risks, potential and whether the asking price is accurate.

7. Enter Negotiations

When buying a business you'll most likely want to negotiate on what is included in the sale. Often solicitors and brokers like to use a 'Head of Agreement (HOA)' which is usually a non-binding agreement used prior to drafting a contract of sale. It's important you understand this document and the potential risks associated with it.
The HOA can help establish things such as;
The intent of each party including their background.
Terms of the sale and inclusions such as; inventory, training, plant and equipment.
Lease details and transferability
Pricing negotiations
What information is private and confidential
Conditions that must be met before settlement can occur.
Specific clauses such as a 'non-compete' or 'buy-out' agreement.
This is why it is advised to get advice from a professional who can help you find any issues with the information provided and guide the sale.

8. Exchange Contracts

Once the buyer and seller have negotiated on the terms a contract of sale is created by the seller's solicitors. This is then sent to the buyer's solicitor, once signed and exchanged the contract is now legally binding.
As discussed during the negotiation phases there are a number of requirements from each party that must be completed before the settlement date.
For the buyer this usually includes:
Processing payments
Attending training
The seller has a number of obligations that can be found in
9. Purchase the business

Now that you have arrived at the settlement date, you're now the new owners of a business. Congratulations!
Hopefully, during the settlement period, everything went smoothly with obtaining your finance, undergoing any training and transitioning into the business.
If you are a first-time business buyer, it must be very exciting and you will have a number of plans and ideas for your business.


Print PDF - 9 Steps to Buying a Business Checklist
Disclaimer: This information is a guide only and not to be considered professional advice. Always consult with a licensed professional when buying a business.


Latest News and Information

Sign up to Newsletter + eMagazine
Weekly updates on business sales and advice, delivered to your inbox.
Resources and Guides

Read the Current Bsale Magazine

---