About Us

Bsale.com.au is your business for sale marketplace since 2000.

Bsale is one of Australia's premier business for sale marketplaces with over 10,000 listings and has been established since 2000. Dedicated to business owners, business brokers and franchise groups, Bsale makes finding businesses for sale easier.
We are an Australian family-owned business whose mission is to connect business buyers with sellers. We care about SME's and ensuring they have options when buying or selling a business.

Why Buyers Choose Bsale

Bsale makes it easier for a buyer to find what they are looking for in a business for sale. We are an Australian SME so we understand how business owners work and think. Providing a platform that makes it easier for buyers was important to us. Bsale allows a buyer to:
Save your favourite listings
Save search results
Contact the seller directly
Helpful resources to assist you in buying or selling a business.
Stay informed with our digital magazine

Why Sellers Choose Bsale

We have been assisting business brokers and business owners for over 20 years to get their business sales seen. Buyers come to Bsale looking for a business opportunity that suits their needs. We want to connect the right buyer with the seller.
Selling a Business? We have advertising solutions for business brokers and business owners. View packages to sell a business.
Bsale offers you the ability to place your business in front of a key buyers audience. Our site is solely dedicated to businesses for sale and franchise opportunities for sale in Australia. We understand the business for sale industry because that is our focus.
Meet our Bsale Support Team
---

Catherine Mangana
Customer Support + Business Broker Specialist
"Working with Bsale has allowed me to connect with so many business brokers and business owners. I come from a family of small business owners and its so great to see all the great businesses that have been built. The business broking industry is truly unique and everyone is such a pleasure to deal with. Business brokers are the professionals and experts in this field and have a wealth of knowledge. I help business brokers to put their listings onto Bsale so they can generate more leads for their clients. I love to chat with brokers and it's nice to have that regular communication as its such a small industry".
---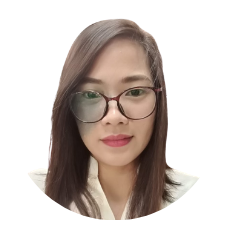 Jessa Tabios
Customer Support
"I have been providing customer support with Bsale for over 5 years. Working with Vanessa and the team has allowed me to see so many great businesses and chat with so many business owners. I love being able to assist with any issues and guide clients through using the Bsale system."
---

Vanessa Lovie
CEO + Manager Director
"Bsale has a special place in my heart. It is a family business I grew up around and have now managed for the past 10 years. It's such a privilege to be part of a wonderful industry and to see all the different and unique businesses that come onto the market. I love that Bsale has been family owned for the past 20 years and continues to grow from strength to strength. I love talking to business owners and brokers and seeing how we can continue to improve and make the process of buying or selling a business easier."
---
"I started Bsale in 2000 when I saw business owners struggling to find ways to sell their businesses. It was the era when newspapers were the only type of classifieds. I saw a problem and sought to find a solution. This is the basis of most great business ideas and Bsale is no different. We are a family-owned business which has meant a great relationship has been built between myself and Vanessa over the years. We understand family business and the dynamics it takes to build a great business. Today, I am mostly retired and enjoy travelling around Australia and meeting small business owners. I am so proud Bsale continues to be a prominent place for buyers to come when looking for opportunities".
---