Business For Sale Wollongong, New South Wales 2500
Business Category Franchise Business Opportunities Trade Services Working from Home Businesses
From $49,600
Description
Jim's Fencing Southern Nsw
Summary

Owning your own Jim's Fencing franchise is not just about financial gain, but the lifestyle benefits that come with being your own boss.

Location Details

Jim's Fencing operates all over Australia and has more work than we can handle. In the last 12 months we have had a total of 19,352 jobs that we have be unable to service. Opportunities exists all over Australia & NZ – if you have the drive & passion, we have the work.

Marketing Support

Jim's Fencing provide our franchisees with high level marketing & branding such as a National Website with individual landing pages & social media. We also help you conduct an initial local area marketing campaign & have marketing resources such as flyers, letters and stationery for you to use. This means more time for you to focus on your fencing customers and grow your business & profits.

Training Provided

A 3-day business training at the Jim's Group head office in Melbourne is the first step. This three-day course relates to the day-to-day management & operation of a small business within the Jim's Group. It covers topics like Jim Penman's ethos, the importance of a Franchisor/Franchisee relationship, job allocation through the Franchisee messaging system, the Jim's Online software and managing clients, customer service, complaint handling & self-marketing.

.

Following is the 8 weeks Paid for Training and in this 8 weeks you will be hands on with one of our experienced Franchisees who will be not only your Trainer, but also your business mentor. In these 8 weeks you will be trained on all aspects of fence construction, meeting a building relationships with your local suppliers, quoting and successfully winning business. WH&S policy and procedures and the Jims Fencing On-Line quoting will also be a part of these training weeks. During these 8 weeks you will be reimbursed at $1000.00 per week.

Part of our ongoing support to new Franchisees once they have finished their 8 weeks of training is our new +8. This has been designed to further support the new Franchisee in their first 8 weeks building fences in their own business. Your Franchisor will be speaking or meeting with you each week to discuss your success in winning work, making sure that you understand the profits on the fences you build, spending some time in the field to continually improve your skills and making sure that you are understanding all the aspects of your business – even help with your first BAS.

Skills

Do I need prior experience to be successful Jim's Fencing Franchisee? NO

Some of the attributes of our most successful franchisees include the following.

- Ability to work with your hands

- Enjoy an outdoors and ever-changing environment

- Self-motivated

- Self-disciplined

- An eye for detail

- Ready to commit fully to your own business

- Wanting to control your financial security

- Take pride in your own work

- Proud to be a part of a leading team

With Jim's Fencing 8+8 Training program and the developed of support systems between Franchisors, Trainers and Franchise, we truly believe that if you have the drive, determination & passion, a dedicated Franchisee will succeed, regardless of prior vocation.

Length of Agreement

10years

Year Business Established

1997 – Jim's Fencing is celebrating its 20th year in business in 2017.

History

Jim's Fencing was set up 20 years ago as an extension of the Jim's Group, the largest and best-known home services business in Australia that now has branches in Canada, New Zealand and the United Kingdom. Coupled with your pride in quality workmanship and service, you can achieve direct rewards for the effort you expend in your own business. A Jim's Fencing franchise is a fantastic opportunity to run a business, with the support of an organisation that offers a rewarding lifestyle and excellent financial gain.

Awards

We are the largest fencing installation company in Australia, have a very high profile & a trusted name. Jim's Fencing has appeared regularly on national television, including programs such as 'Burkes Backyard', 'Renovation Rescue', 'Better Homes & Gardens'

About the Opportunity

Some of the key differences with Jim's Fencing compared to many other business opportunities include:

- A strong brand with over 96% public recognition

- A team 3,600 strong leading to massive group discounts on business costs i.e. insurance

- Comprehensive 8 +8 weeks training program

- The biggest fencing company in Australia and this year celebrating our 20th year in business

- Ongoing technical advice, training and new product demonstrations

- Regular business reviews & support

- No franchise fees payable on referrals

- The vast majority of Jim's Fencing franchisees are booked out at least 3-4 weeks ahead

- High income per hour and per job, compared to other home services businesses

- Unlimited potential to grow the business to multiple employees and vehicles if you choose to

- Ability to resell your business

- Regular franchisee meetings, conferences and newsletters

- Detailed franchisee Operations Manual

- Comprehensive marketing & self-promotional manual & materials library

- Group advertising giving excellent return on investment for your marketing dollars

If you think Jim's Fencing might be just what you are looking for then we invite you to contact us to organise a day Trail Day in the field with one of our Franchisees. That way you can really see what happens in the day-to-day business of a Jims Fencing Franchisee.
Similar Businesses For Sale
---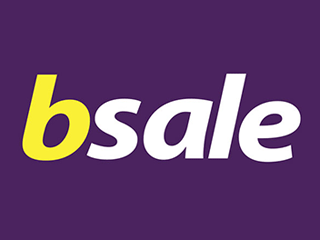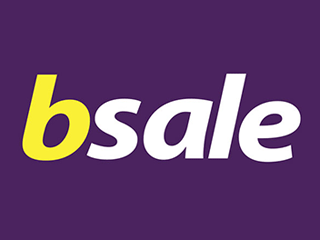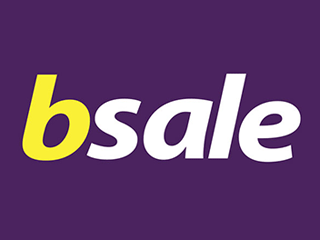 ---