Why a Courier Business for Sale Could be a Good Investment
Why a Courier Business for Sale Could be a Good Investment
If there is one thing that the pandemic has taught retail companies, it's the value of online shopping and home delivery. The need for transportation services has lead to an increase in people searching for a courier business for sale.
The transportation industry delivers many items including small consumer goods, large pallets, medical supplies, fresh food, luggage, mail and much more. If you have experience in transportation buying a courier business for sale could be a great option for you.

4 Reasons a Courier Business for Sale Could be a Good Idea

1. Increased Demand

Online sales have increased in 2022 with statistics showing a 17% increase in department store sales, 8.4% in fashion and a whopping 32% increase in takeaway food compared to 2021. How do all of these products reach consumers? By delivery services and transportation.
The rise in online sales is set to continue with consumers becoming more adapt to products available and expected delivery times. Major online stores such as Amazon offer Amazon Flex delivery services where individuals and companies can sign up to deliver products, providing a reliable and repeat source of income.
2. Flexibility for Owners

If you are looking for an opportunity that allows you to operate with flexibility and manage a team then a courier business for sale is a great option. There is the option to employ drivers who will handle the majority of the workload. As the owner, it is your responsibility to manage the servicing of your fleet of cars or trucks, rostering, and obtaining delivery contracts and regular clients.

With an ever-reaching expanse of work, and most companies turning to delivery to get their products into consumers' hands, a courier business for sale is a fantastic option for those looking to purchase their next opportunity and have flexibility.
3. Franchise or Standalone Options

When searching for a courier business for sale you will see the option of franchises, companies or independent contracts. This gives you the opportunity to select the type and size of operation you would like to purchase. Buying a franchise for sale will give the opportunity to be part of a network and operate in a set geographical location with support from the franchisor. A company will give you the ability to make full decisions regarding the operation.

4. Government Grants Available

When looking at a courier business for sale, you should consider the different government grants and subsidies that may be available. For those that are eco-conscious, the Victorian government currently has a subsidy for Victorian owners to purchase a zero-emission vehicle, which is a fantastic way to upgrade your fleet.

4 Couriers Businesses for sale in Australia
1. Gilmac Transport Courier Business for Sale, Townsville QLD
Price: $250,000
Established in 2005, Gilmac Transport is a Townsville-based business offering the following freight services:
Bulk deliveries of palletized paper and printing supplies
Palletized bulk supplies to Townsville Hospital Stores
Civil roads and construction equipment (out of town and local deliveries)
Bulk consumables of food prepping supplies to hospitality establishments
Sanitary supplies to aged care and nursing homes
Parts and welding equipment
Oxygen equipment to domestic homes
The operation has set daily runs and local and out-of-town deliveries by booking.
Two vehicles are housed at a leased depot on Enterprise Road, Bohle. This is a month-to-month lease and the rental agreement can be continued if the buyer desires. The other vehicle is stored in a client's yard ready for daily deliveries.
All freight is delivered on Monday to Friday (unless booked otherwise).
> Businesses for Sale in Cairns + Townsville QLD
2. Mail Boxes Etc. (mbe) Existing Franchise, Sydney NSW
Price: $80,000
This already established franchise is located 13km north-west of Sydney CBD in Macquarie Park, which is Northern Suburb's centre for major commercial and retail districts.
Mail Boxes Etc. is a multi-product income stream model. We serve the small to medium market through:
Courier, freight and packing services
Mailbox services, including virtual offices
Printing and other services
In today's electronic world, our mailbox services have never been more important to clients wanting to safeguard their identity against fraud. MBE has a range of services which means that you don't have to set foot in our centres in order to get your mail, courier your parcel, or print your letterhead. MBE can do it all from our one-stop centres.
Your customer base is essentially a professional clientele (small to medium businesses, corporate clients, located within 3-5kms from your centre) and the centre operates during hours (Monday-Friday, 9am - 5pm) with low staffing requirements (two people) making it ideal for a family unit to operate.
> Businesses for Sale in Sydney NSW
3. Metro Milk Round, Perth WA
Price: $595,000
This Brownes Dairy Milk delivery courier business for sale is in a fabulous CBD territory with a keen CBD client base. The business is currently fully staffed, but could be run by an owner-operator is preferred.
The sale comes with 2 trucks included and the profit is at $360,000 per annum.
This has minimal expenses and can be run from home. The vendor is keen to sell so they can retire after lengthy profitable innings.
4. Leading Courier Company Franchise Opportunity, Orange NSW
Price: $850,000
Aramex Orange has been building nicely year upon year, from its inception in 2017. The current owners are now looking at retiring. COVID has assisted the business with the increased uptake in online shopping. The regional franchise has also build a nice client base of customers whom daily pick ups are taken care of to distribute various freight around the Aramex national network. There are further opportunities for this business to grow, and the Regional Franchise is now looking for a business owner to take this business to the next stage.
Year started : 2017
Courier Franchise Territories: 6
Part of a national brand
Total revenue : 1,838,000
Net Profit : $275,000
Staff : 5
Courier runs : 5
Similar Articles

6 Newsagencies for Sale in Regional NSW Under $250,000
3 Coffee Shops for Sale in the Ballarat Region Under $250,000
4 Children's Services for Sale Under $250,000
About the author
---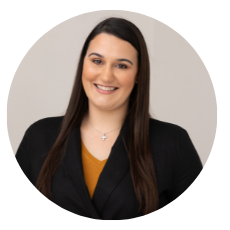 Catherine Mangana
Customer Support
---