4 Franchises For Sale in Adelaide Right Now
As we welcome the new year, many people are questioning where they want this year to take them. Owning your own business is an enticing option for many, with franchises being a great choice due to the widely known branding, marketing and tried, tested and successful methods of operation. Bsale has over 1,600 franchises listed for sale with over 250 franchises in Adelaide alone.
One of the biggest benefits of buying a franchise is that you're buying into a well-known and trusted name. It is a great first choice for people starting out on their business owner journey.
Here are 5 franchises for sale in Adelaide right now.
1. Large Sports & Leisure Store
Price: $485,000
This Sports Store has been part of the dynamic Sports retail network and has been successfully assisting local clubs, associations and customers in the region for many years.
This Sports Store is an ideal family business or for perhaps a partnership looking to operate a long-standing and successful business in a large progressive market.
The business, in this high profile location, provides exceptional access and all the key industry brands such as; Nike, Asics, Adidas, Skins, Wilson, Kookaburra, Gray Nichols to name but a few and provides exceptional product knowledge and service to their core market, with still plenty of opportunities to enjoy continued growth.
With double-digit growth over the last 24 months and through the COVID -19 period and with the strong consistent cash flow, you can own this iconic and long-established and fully operational, turn-key sports business.
2. Disinfection Equipment Distribution Business
Price: $30,000
Join our well-established, innovative, exclusive equipment distribution business that has been around for 30 years. We are launching new innovative disinfection technology, offer ongoing support and have developed a large network of returning customers across Australia and New Zealand over the years.
We sell our products business to business and into a wide range of industries such as healthcare, automotive, hospitality, accommodation and more. Minimum setup required you can work on the road (mobile) and in an office. 100% of the profits to you with a reputable brand & proven product range.

Sign up to Newsletter + eMagazine
Weekly updates on business sales and advice, delivered to your inbox.
3. Mr Antenna Franchises Available, Enquire Today!
Price: $49,000
Mr Antenna is always looking for motivated, self-starters to join our growing franchise team. It's a great way to take control of your life and be your own boss. The best thing is, no experience is required. Franchisees will grow their own business working with a nationally recognized company with aggressive marketing campaigns.
All training is provided, we provide you with all the technical and business skills you need. We find the work for you so you get to focus on doing what you do best.
Does this sound like the right opportunity for you?

4. Wendy's Food Truck
Price: $168,000
A once in a lifetime opportunity to purchase a fully fitted out Wendy's food truck and franchise available for use nationally - or buy the food truck and create your own business.
The Wendy's Food Truck is currently located in Adelaide. From the beachfront to events, you decide where to work with this sparkling purpose-built Wendy's on wheels Food Truck.
This food truck is being offered as a branded Wendy's franchise, or if you prefer to create your brand and food offering, it's fully equipped and ready to go.
Wendy's created this food truck, fully equipped to ensure all elements of this business can operate during peak trade. Initially designed for promotional and event opportunities such as school sports, business catering, music events and New Year's Eve, it's ready for a new owner to continue as a Wendy's or create your concept.
---
Related Searches
---
Read Similar Articles
New Year Resolutions for Small Businesses
4 Tips for Business Owners in 2022
Do you want to know what your franchise is worth and is it sellable?
About the author
---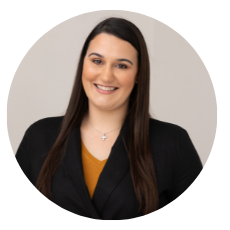 Catherine Mangana
Customer Support
---