Advantages and Disadvantages of Purchasing a Franchised Business
by LINK Sydney Articles 12th of September, 2021
Advantages and Disadvantages of Purchasing a Franchised Business
As with most business transactions, purchasing a franchised business holds its own set of advantages and disadvantages. While purchasing a franchise is no guarantee of success, it does have several benefits over starting a new business from scratch.
Benefits of Franchise Business Ownership

Independent Yet Connected
Owning a franchise provides the independence associated with small business ownership alongside support from a larger network that helps ensure brand and financial stability. The brand is usually tested and provides proven methods that can be emulated by those who buy into it. At the same time, the person who owns each franchise has the ability to make many business decisions for himself or herself.

No Experience Necessary
If you're a career-changer or someone with limited business experience, owning a franchise may make sense for you. Franchisors typically provide the training that business owners need to run a successful business associated with the existing brand.

Securing Financing
It may be easier to secure financing for a franchise compared to a new start-up. Often, financial institutions providing loans see a franchise as more stable than a start-up. A brand-new business has no history of success or assurance of success whereas most franchises have established history.

Proven Success
Franchises often have an established reputation and proven management, work practices, and training for new business owners. Ongoing support and successful advertising campaigns are excellent advantages to owning a franchise.


Ongoing support and successful advertising campaigns are excellent advantages to owning a franchise.

Disadvantages of Franchise Business Ownership
While owning a franchise is considered to be a stable business venture, it's no guarantee of success. Several drawbacks to owning a franchise are outlined below.
Formal Agreements
Typically, purchasing a franchise requires you to enter into a contract or written agreement with your franchisor that may stipulate you having to own the business for a set amount of time, limiting future personal business growth. Many business investors don't have a problem with this but consider it when deciding whether to buy a franchise and be sure you understand the terms completely.

Limited Creativity
Franchisors often dictate how the business should be run since it's their brand, so this leaves less room for creativity or flexibility with business operations. You'll likely have to advertise your services or products a certain way. Other restrictions might include:
Performance of Other Franchises Affects You
The overall success of the franchise name depends on not just the success of your individual business, but also the success of the brand as a whole. This means that if other franchises like yours are not doing well, it affects the franchise's earnings. This may be a deal-breaker for investors interested in achieving their own success or those who feel others might hold them back.

Profit-Sharing
Unfortunately, because you're tied to the franchisor, you'll have to share a portion of your profits with them per the terms of your business agreement. Be sure to understand the percentage during negotiations so you aren't surprised by it after the sale.
Business owners interested in purchasing a franchise should understand that just because a brand is established is no guarantee of success. Principles of good management, including informed decision-making, hard work, and dedication, enough financial backing, and time management are still applicable.
To buy or sell a franchise please contact LINK Business Sydney.

Read Similar Article

Should Your Business be a Franchise?
How One Couple Sold Their Franchised Melbourne Bakery Within 4 Months, During A Pandemic
Poolwerx Announces Regional Expansion Opportunities
About the author
---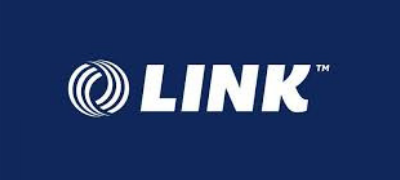 ---