Diversify! That's the Message from Successful Business Owners
---
There is no denying the massive impact that COVID-19 has had on Aussie businesses. There have been some dramatic transformation over the last few weeks, and while some businesses are finding it hard to adjust, there are a myriad of companies who have found a way to thrive during COVID-19. The notion of diversifying or willing to make a change to their products and services is what has allowed business owners to evolve and be successful during this crisis. We have spoken to some business owners who have done just that and asked for their stories and tips on making it work.
---
We've been running a craft distillery since 2012 on our family farm. We are Australia's only paddock to bottle agricole rum distillery, and the home of Ink Gin. We have a still and production facility, so can make base ethanol which is the core ingredient in sanitiser, so we've started making a sanitiser during this period to service the community and keep our staff employed.
In response to community demand, we have pivoted our production overnight from craft spirits to sanitiser.
Tip 1- Be open to ideas (they may come from unlikely sources).
Tip 2- Be agile & adaptable, looking for solutions instead of problems.
Tip 3- If you are doing OK in your business, be generous & compassionate with others who are doing it tough.
Harriet Messenger from Husk Distillers
---
Search It Local is a Sydney-based marketing agency with over 3,000 clients throughout Australia.
Having helped small businesses get more traffic, leads & conversions for 7+ years, we had a system that turned traditional word of mouth into digital word of mouth - which has been thrown out the window as a result of Covid-19!
With foot traffic at a standstill, we've been forced to innovate to provide services that can still help drive traffic, leads and conversions in this unprecedented social and economic crisis.
Tip 1- Start selling online (it's easier than you think)
Are you running a brick and mortar store?
With customers now spending the majority of their time inside, this poses a challenge to your business model. But the truth is, 99% of businesses can become online businesses with just a few small tweaks.
For example, using Google Trends you can see that searches for 'fitness classes near me' have fallen through the floor. For anyone in the fitness industry, the lack of foot traffic would be concerning. If that was your business you might think about cutting costs and reducing spending.
The Coronavirus hasn't reduced the popularity of fitness classes. That popularity has just moved online. Searches for 'online fitness classes' are through the roof! By moving your business online you could leverage that popularity and actually grow your business.
This is just one example too. Searches for virtual services and remote consultations are booming, step one HAS to be getting online.
Tip 2- Grow your 'Top of the Funnel' audience
There's less foot traffic to brick and mortar stores right now, but that means people are spending more time online than ever. This is the perfect chance to target those 'top of the funnel' people who don't yet know about your business.
When it comes to making a purchasing decision, all consumers have to go through the same sales funnel:
- Awareness
- Interest
- Decision
- Action
If you're finding less people taking action and buying your products and services, then start focusing on creating awareness.
'Awareness' is the 'top of the funnel' where all of your customers started their journey. Even your most loyal customers were once unsure about your business and had to find out more.
Remember, the majority of your competition is retreating. That means more space for you online to be heard. The more hard work you put in now to expand your 'awareness' customers, the greater opportunities you'll have to hit them with powerful 'bottom of the funnel' sales messages when life starts to return to normal.
Business success is all about momentum, so don't let up now just because everyone else is. When the bounce back occurs (and it will) you'll be uncatchable.
Tip 3- Diversify
This pandemic is showing what happens when businesses have only one revenue stream. The moment it dries up = a drought that threatens to kill your business.
Start finding ways to diversify.
This could mean investing a small amount in Facebook ads to expand your audience. Or it could mean learning a little about SEO to improve your rankings on Google. You could also set up a simple landing page that funnels people towards a service they still need during this lockdown.
It's not possible to exist on Word of Mouth alone anymore. That used to be the case. But those days are never coming back. So start diversifying NOW to future-proof your business.
Alexander Porter from SearchItLocal
---
Maid2Match is a house cleaning business. My brothers and I (CEO) started the business in 2014 and have grown it into a national brand which is the leading in many markets around the country. We now have 200+ teams and are regularly serving thousands of Australians homes.
Tip 1 - Diversify your income streams for the business.
This meant that when we saw a drop-off from one stream (recurring cleans for private homes) it didn't mean we had to close up shop. We were able to lean on:
-- Deep Cleans since people are now spending longer at home it gets much dirtier
-- Bond cleans
-- National Disability Insurance Scheme
Tip 2 - Communicate more often. For us this means with our office team, field staff and customers. With so much negativity and news updates coming at us all everyday, we are able to be on the front foot and reassure each party during this period of 'unknown'.
Tip 3 - Make use of one to one and group video updates to be more personable. It is far easier to blast an email out to 20 people or 200 people then it is to either jump on a call with us or record a video of you speaking to the camera.
Toby Schulz from Maid2Match
---
I have an online jewellery business based in SE Queensland, Australia.
We sell worldwide, but our focus and most of our sales are within Australia. Surprisingly, we have had a marked uptick in business since so many retail shops have closed and self isolation is the new normal.
We let customers know we ship for free and do gift wrapping and will include a personal note, if they are ordering for a gift. With Mothers Day on the horizon, we have had many orders that the customer requested to be sent to a friend, Mother, co-worker and the like. (This means, they do not have to re-send the gift, rather it comes straight from us to the recipient.)
Also, I've done some online competitions, and a daily live online check in. We have continued with our scheduled monthly release of new designs. I use Facebook, Instagram and Mail Chimp.
Renee Blackwell from Renee Blackwell Design
---
The main takeaway from these businesses that have found a way to thrive and push through is to adapt to the current climate and avoid staying 'quiet'. Foot traffic may be down, but moving online and diversifying your streams of income can help your business grow and thrive during this COVID19 epidemic and beyond.
About the author
---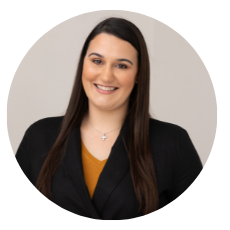 Catherine Mangana
Customer Support
---