From the Paris of the Middle East to the friendliest bar in Canberra
From living and working around peacekeepers between bordering enemy nations to serving the Australian Prime Minister a beer. Soumi Tannous, the owner and founder of Bar Beirut, shared with Bsale his truly fascinating story of how he ended up in Australia, which was ultimately a decision out of love.
Soumi was born in Beirut during the Lebanese Civil War, with many of his earliest memories marred by the sounds of bullets and bombs. Sounds that still trigger him today when he hears a car backfire or a nail gun.
However, Soumi says while the stories of Beirut are often overshadowed by war and regional tensions, his homeland is so much more than a place of conflict.
"The Lebanese people are probably the happiest, friendliest, and most generous people you'll ever meet. They're hopeful, resilient, and have incredible faith. And they are world-class when it comes to hospitality."
Hospitality and tourism are some of the country's largest employment sectors, which initially drew Soumi to the bartending trade – the promise of stable employment.
While people on this side of the globe may not have had Lebanon in their sights as a place to go clubbing, Beirut regularly ranks high on 'best-of lists,' including third on CNN Travel's 2019 'Best Party Cities in the World.'
"Even during the war, people would still come together in underground bunkers to celebrate birthdays and weddings. We'd dodge bullets to drive to 'Sunday Lunch,' an important day on the weekly calendar for families to meet up and feast in their homes. This is a society that is determined to smile and refuses to be defined by war. And that is what makes Lebanon so great – the people and our connection to one another."
Soumi worked in various bars and popular nightclubs across Beirut, Jbeil, and Jounieh before taking a role with the United Nations Interim Force in Lebanon (UNIFIL) on the border with Israel. His role was to coordinate events for peacekeepers from some 46 nations.
From speaking to Soumi, it is clear this Beirut-born bartender has a strong love for his country, but he says it is a tough life.
"Lebanon is a very corrupted nation. There is little opportunity to change the economic situation you are born into. If you are born rich, you die rich. If you are born poor, you die poor. The situation has worsened significantly over the past two years following the Beirut Blast. Unfortunately, the corrupt leaders who have put the country into complete economic collapse are not held to account. They still hold their positions in Office today."
Sign up to Newsletter + eMagazine
Weekly updates on business sales and advice, delivered to your inbox.
Making the big move
"I had always dreamed of visiting Australia and seeing the Harbour Bridge, the Opera House, and the beaches. But I honestly never thought it would happen. It is so far away."
In 2011, Soumi met an Australian backpacker, Chantelle, who by chance walked through the door of the bar he was working at in the bustling East Beirut nightlife district.
"We fell in love, and lucky for me, Chantelle had also fallen in love with Lebanon. So she rented an apartment in Beirut, and we applied for a visa to Australia.
"After a lengthy 19 month wait for my visa to be approved, I was on my way."
Upon arriving in Australia, Soumi was thrown in the deep end culturally as he first lived in rural NSW.
"Chantelle picked me up from the airport, and we had a few nights in Sydney before we headed off to Leeton. I have never spent that much time in a car. Lebanon is literally half the size of Tasmania. Each time we approached a town, I hoped this might be 'Leeton,' but we just kept driving, further inland, away from the coast. And for someone who grew up on the Mediterranean, my head was spinning."
"I'm not going to lie; it was a big culture shock.
"I took a job at the local Soldier's Club. I called the raffles and the bingo and learned the lingo – '22 little ducks' and '88 two fat ladies.' I also picked up a lot of Australian slang like 'righto' and 'fair dinkum.' It was a great experience, but all of this came in a hard way. I would frequently be referred to as 'Bin Laden,' 'Muhammad,' 'bloody Arab,' or cautioned 'don't blow yourself up here.'"
Soumi insists these names were always said as a joke and weren't truly offensive, but they did serve as a reminder that he was a "stranger or outside," going on to say that "these jokes always remind you that you need to make your way to belong. I became friends with those people who used to call me 'Bin Laden,' and now they don't allow anybody to call me by these names."
"It was my experience that by engaging with people, I won them over. As a result, I was being invited to share my story as a new migrant guest speaker at local community events. People were genuinely interested to learn more about my country and culture. I took advantage of this to help change perceptions of not just me as a person but my country and my culture." Soumi said.
"I strongly encourage all new arrivals to spend some time out in the bush. I believe this should be part of everyone's Australian migration story. It is such an enriching experience, and you'll get a real insight into daily 'Australian' lives. You'll meet locals who will invite you in for a 'cuppa'. It forces you out of your comfort zone and I believe my time in the Riverina set me up for success in my business.
Sweeping leaves and making friends
Soumi and his wife Chantelle decided to move to Canberra because they felt it was time to get back to city life but were still close to family.
"When we first moved to Canberra, I registered with a hospitality temping agency. I was called into work at the 2015 Budget night at Parliament House, where I served then Prime Minister Tony Abbott and Finance Minister Joe Hockey. This was a surreal experience for me. You are not allowed to see the prime minister in my country; you could get shot if you tried to approach them. Australia showed me this; even the country's leader is just a person. My mum could not believe that the Prime Minister of Australia was standing beside me, and I served him a beer. She still reminds the neighbors of this story."
"I will never take for granted how great this country has been to me and continues to be. There is equality and opportunity. You know you are going to wake up tomorrow if you go to sleep, you know no one is going to come and take your home, and you know that if you are struggling financially, the government will give you an allowance to survive so you can keep your dignity as a human."
"It took me several months to find ongoing employment. I was offered and accepted a very junior position collecting glasses, polishing cutlery, and sweeping the leaves from the outdoor area.
"An opportunity presented itself to prove my worth beyond my broom skills, and I didn't hold back. I overheard a customer order a classic cocktail; however, the bartender did not know how to make it. So, I piped up and said, ''I can make it' and jumped behind the bar.
This is how it started for Soumi in Canberra, where he began networking and making friends.
"I was working from ground zero, so every person I met was my friend. This was my focus, to grow my network, making friends with the right people."
Soumi quickly became a well-known and respected bartender in Canberra in just a year.
Bar Beirut's authenticity is its point of difference
Soumi describes his attitude towards hospitality as "making friends," and that unique approach has paid off. When Soumi opened Bar Beirut in Canberra, two years after moving to the Capital, he said that people immediately followed him and that "without even a phone call or a message they were sitting in front of me at my bar."
Soumi and Chantelle took on business ownership when others may have shied away.
"We had a three-year-old child and a three-month-old baby. Chantelle was on unpaid maternity leave, and I had quit my job. We were at the park with our children when we received a call from a real estate agent who told us about a bar for sale. It felt like a now or never moment. We scraped together every penny we had to open the bar. We had just $6,000 left in our bank account when we opened the doors."
"We couldn't afford a big renovation so focused on what we could offer. Our strategy was to win people over with our hearts, not our décor. We built our concept around an exciting and weekly changing cocktail menu that pushed the boundaries served by staff that truly gave a damn. It was critical it had the high vibing energy of Beirut's nightlife districts. We gave the venue a lick of paint, moved a few bits around, popped up a sign, and off we went. And it worked."
"We have done things very differently. And this hasn't always been received warmly. For example, we play a lot of Arabic music, and in the beginning, people would say, 'what is this crap, play R'n'B.' Then the next minute, I hear my music played by the bar at the end of the street.
"We have always put our head down and focused on our own business. We don't worry about trends or what others are doing. We test the waters, we experiment. One of our best-selling cocktails is a Wasabi Martini. Our food is an inspired blend of where the Middle East meets the Med crafted by Scottish chef, Struan Preston. We have burlesque performances every Wednesday danced to Beiruti beats. And if something doesn't work, we're not afraid to change it."
As Lebanon has been colonised so many times, Soumi says that a lot of the charm of Beirut is in the way it is a collection of so many cultures, it has picked all of the best bits.
"We have created a social space for people to come and enjoy our drinks, our food, our unique nightlight offering, and good hospitality. I'm proud to be able to share my culture and my country in Canberra."
"People say our bar is the friendliest in town, and that is all I could have hoped. This means more to me than titles of being the best or biggest or most flashy. I want to be the friendliest bar. A place where people feel comfortable to be their true selves, where no one feels like an outsider." Soumi proudly proclaimed.
On a more solemn note, Soumi says that after the recent Beirut Blast (which set the community back 45 years), he experienced great loss, and it further encouraged him to keep going with Bar Beirut. Moreover, it gave his success a much deeper purpose.
"I lost many friends in the explosion. Most of the street I grew up on as a kid got destroyed, buildings fell apart."
Community and values mean a lot to Soumi, and he knows through the success of Bar Beirut, he can assist his mother and siblings in Lebanon, who lost so much in the aftermath of the explosion.
It's clear that Soumi's authenticity and values are not only the driving force behind his approach to hospitality, but he believes it is indeed the reason why he is successful in business today.
"The business is successful because of the values we live by and our genuine connection to the people we seek to serve."
Read Similar Articles

Shake it or Make it: Ash never let roadblocks get in his way
Engineering a new way to do business and succeed
New Year resolutions for small businesses
About the author
---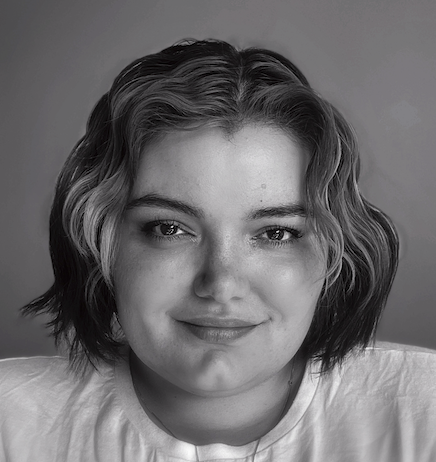 ---