Thinking about franchising your business?
Rod Young
---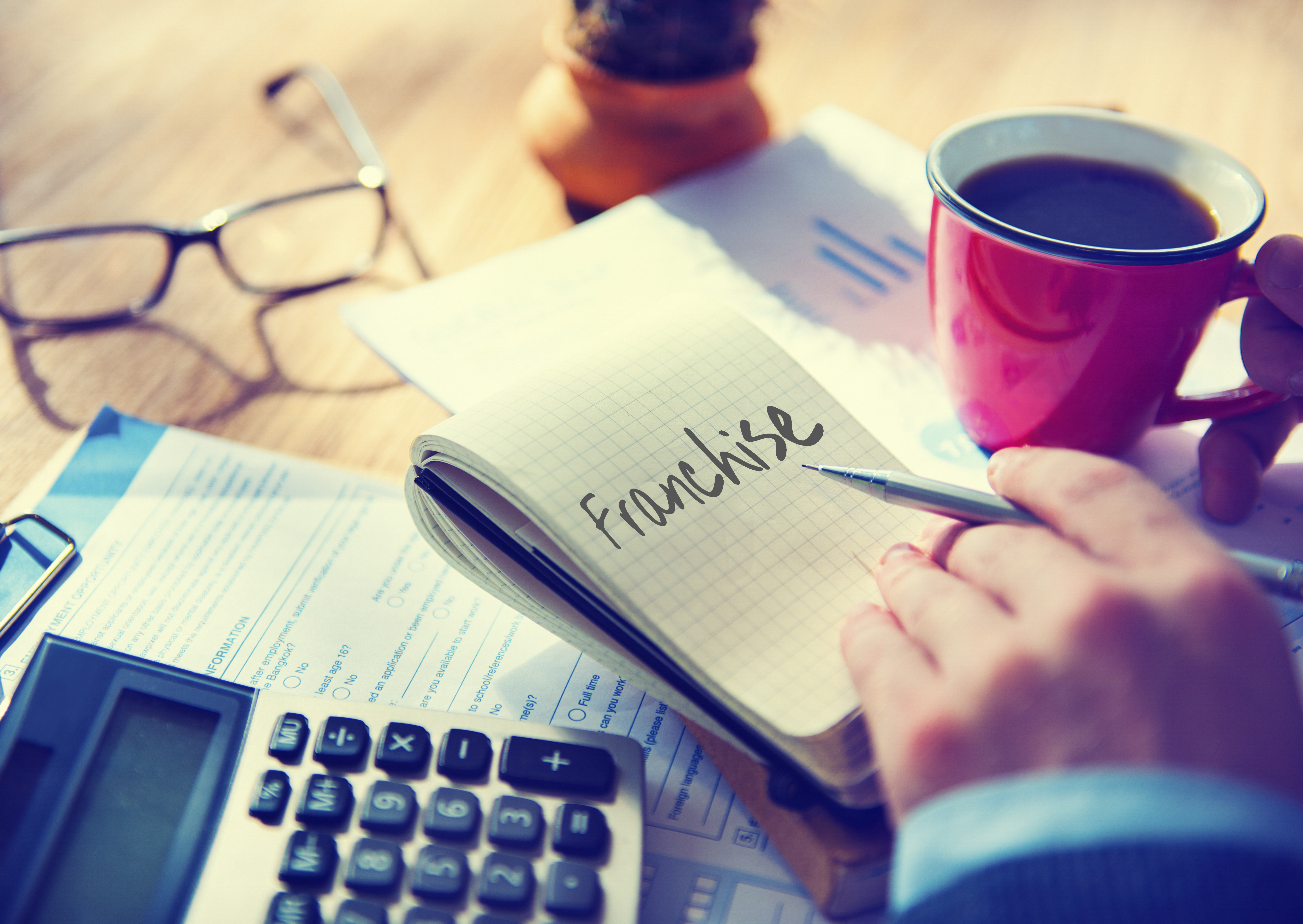 Franchising is one of the most successful business models in Australia and has been the
management and marketing strategy that has created many of Australia's most well known
brands. Found in a wide variety of sectors, the franchising industry has grown in recent
years, providing job opportunities to more than 500,000 people and generating over
$181.8bn in revenue.
So why should you franchise your business?
Simply put the reason companies choose to franchise comes down to Human Resources
and Capital.
Each franchisee, when correctly recruited, inducted, trained and managed brings a capital
investment to their individual location which can help your brand expand at a much faster
rate than usually possible by re-investing company profits. Moreover, the right franchisees
are fantastic brand ambassadors that typically do a better job of representing your brand,
managing their staff and serving your customers than a paid employee.
In addition they stay with the franchise network on average 5 times longer than a paid
employee bringing stability to operations and the customer experience.
Because their own capital is invested in their own franchise as part of a larger network,
Franchisees are driven, motivated and provide quality management of the franchise location
or business.
If your business is currently proven and profitable, a well developed franchise system can be
the foundation for you to you grow your current business at a scale you may not have
considered possible, earning royalties from increasing network revenue.
If your franchise program is developed using experienced franchise consultants, advisors
and lawyers you can enjoy a growing contribution to a larger marketing and advertising
budget and a progressive increase in profitability.
In addition, you can also benefit from generational wealth created by the increase in
Enterprise Value that has resulted in many franchise networks being sold for significant
capital gains, with some franchise networks now changing hands for hundreds of millions of
dollars.
There are currently around 1,314 franchised businesses in Australia and with a continuous
yearly annual growth expected, it's no wonder that more and more small businesses and
company-owned stores are turning to franchising as an expansion strategy.
As most people will know, franchising your business doesn't happen overnight. It takes
patience and commitment. Working with the right people to develop a scalable network and
following the correct procedures, is paramount to your franchise success. The completion of
your franchise development project will also determine your ability to find franchisees and
grant franchises in the future.
If you're thinking about franchising your business, it's important to review different franchise
development businesses and what they offer, before making a decision on who to partner
with. Remember that franchising is made up of different elements; from building your
franchise system and following the legal steps in order to grant franchises, to
generating quality franchise leads and recruiting exceptional franchisees, the entire
process of growing your business is no easy task.
To create an industry leading franchise business, you would require services from
franchise development experts specialising in different areas. Franchise consultants
would be appointed to strategically plan and implement your growth strategy, not to
mention producing your franchise documents, such as franchise agreements,
operations manuals, financial models, business plans and disclosure documents to
name a few. In order to be compliant with the Franchise Code of Conduct which is
governed by the ACCC (Australian Competition and Consumer Commission), you will
also need to seek expert legal and financial advice. Franchise Law is an extremely
specialised and niche area, and partnering with specialist Lawyers who you can trust
to deliver your legal requirements is crucial for the long term success of your
network. These could range from trade mark applications and legal reviews to lease
and franchise document reviews.
It could take anywhere between six and twelve months (or longer) to complete,
depending on your service providers. As already mentioned, your franchise project
outcome will be determined by the effective collaboration and success of each step
and service in the process. It all needs to work together. Often professional fees
reflect the quality of work that's delivered and that is why you should work with
partners that you can trust. You want to be assured that what is promised is what is
actually delivered and your interests are protected. As the saying goes "you get what
you pay for" and this is especially true with consulting and legal services. There will
always be cheap offers for a franchise development service, however what they
promise and what they actually deliver may not be what you expected.
Two businesses that took on a franchise development project to expand their network, share
their thoughts on the entire process and highlight their positive results after twelve months of
an exclusive partnership for the whole process with an end-to-end franchising firm. They
both partnered with franchise experts, DC Strategy to embark on full franchise development
programs and were impressed with each department's ability to complete all aspects of the
project under one roof, leading to the successful grant of their first franchise.
Monkey King Thai
"Having successfully grown my business into a 5 restaurant network including the exciting
launch of our brand into China, I worked closely with the DC Strategy team to ensure I
created an industry leading franchise system that could do justice to The Monkey King
name. By working closely with one partner who specialises in franchise consulting and legal
services, strategic planning, franchise lead generation and sales I am now bringing our
amazing flavours to Melbourne with our first of many more franchisees. We now have a
system that attracts quality franchisees and also ensures my team can support and guides
our franchise partners to the very highest level. Looking forward to our growth over the
coming years!" ~ Top, Monkey King Thai Founder
The Little Cha
?"Through the extensive strategic planning and partnership with DC Strategy in each of their
Consulting, Legal, Franchise Sales and Lead Generation departments over the last 12
months, I have seen the successful transformation of my company into a world-class
franchise offer that has welcomed our first franchisee into the network. I am proud of the
franchise opportunity I now offer franchisees ?to be a part of,? and invite quality people to
learn more about ?what? ?DC Strategy ?has helped The Little Cha achieve." ~ Hank,
International Operations Manager, The Little Cha
About DC Strategy
DC Strategy has been building the foundations of successful businesses for over 35 years.
Founded by Australian Franchise Hall of Fame member, Rod Young, the company is
Australasia's ONLY end-to-end consulting, development, legal, franchise sales and lead
generation firm, providing a number of unique franchise services under one roof.
DC Strategy works with successful businesses and creates the systems, documentation and
provides expertise training to move a business from its current form into a leading franchise
network. They provide an end-to-end service and find the most effective way to grow your
business by bringing all the pieces of your franchise strategy together. They build the
blueprint for a profitable and successful business.
"In just the last decade our franchise programs have created well over $2 billion worth of
enterprise value for our clients. We've advised over 200 networks and established over 2000
franchised locations in Australia alone. We know exactly what it takes to grow a business –
many of our clients have come to us with a single location and we've assisted their
expansion to international networks." ~ Rod Young, DC Strategy Founder and Chairman
They tailor each franchise programme to suit your needs and work together to determine
your expansion objectives, value proposition and market opportunity. Ultimately, they take
your proven business concept to the next level. Ready to take the next step? Does your
business show signs of the below?
Key features of a proven business concept:
? your product or service works
? you've built a loyal customer base
? a profitable business
? you have financial records (P&Ls, budgets) to measure and track your performance
? you have well-established operations
? you have reliable functioning systems and processes
? your business has a defined point of difference in the market
? your customers can differentiate you from your competitors
? you may have opened a second or more outlets, so you know the business is
replicable.
If you're thinking about franchising your business, get in touch with DC Strategy for a no-
obligation, cost-free assessment.
www.dcstrategy.com
---