What Now? Time to Look at the Best Case Scenario for Australian Businesses
---
For many weeks we have seen the world's economies down on their knees. The rhetoric of the world leaders has focused on a prolonged, protracted recovery with a minimum of 6 months to come out the other side of COVID-19. Whilst it is fair for all governments and medical experts to underpromise and over deliver, what happens if Australia's actions to fight COVID-19 have been swift enough and big enough?

Where is Australia currently placed (as at March 31, 2020)? With a raft of measures from forced isolation for new arrivals in Australia to social distancing to enormous stimulus measures, how do we stack up compared to the rest of the world. Whilst many have complained we have done too little too late, the evidence would suggest otherwise despite major blowouts with cruise ships and the selfish behaviour of many hitting up local beaches in droves. The evidence suggests we have already drastically "flattened the curve" with daily infection rates down from close to 30% at our peak to only 6.6% on the 30th of March. We are currently emulating the trajectory of countries with huge success tackling this monstrous pandemic, Japan, South Korea and Singapore.
What does this all mean and what projections can we place on these figures without the benefit of the experts modelling? We are still yet to see the full effect of stage 2 restrictions let alone stage 3, yet with only 0.00018% of our population currently tested positive for COVID-19, the virus has not got away from us. As stage 2 and stage 3 restrictions start producing results, there is a possibility Australia can contain the virus within the next 3 to 4 weeks as long as infected people remain isolated and respect the current restrictions.
If Australians continue to follow the strict restrictions in place, what timeframe are we looking at to see businesses start opening the doors and trading again? If we manage to contain the virus within 4 weeks, with no new transmissions, we will need an additional 4 weeks to ensure all domestic transfer of COVID-19 has vanished making it safe for businesses to open their doors to the public again.
Hoarders, where have they gone? Some shops are still struggling with some supplies, however, most shelves are close to being fully stocked again as the
hoarders run out of space to store their stockpiles. When the panic subsides and Australians realise the sky is not going to fall in, the shelves will be bursting with supplies again and the hoarders will slowly start moving though their no longer fresh produce leaving the beautiful fresh supplies for the rest of us. Massive hats off to all of the manufacturers and suppliers who have amped up production and supply chains to almost cope with the hysteria created by panicked hoarders.
What happens next? The latest $130billion in stimulus measures includes wages support to enable business owners to keep Australians in their jobs, even if their doors are closed. Whilst many will still be feeling financial pressures, this will alleviate a great deal of panic and anxiety in millions of employees across the nation. Over the months of shut down, no one has had the ability to get out and splash some cash on a meal, a drink with friends, even a holiday. Once businesses reopen, it will be time to reset with many people busting to break out of forced isolation. With cash in their pockets and cabin fever well and truely set in, the time to spend up big will be day one that we reopen for business.
Aus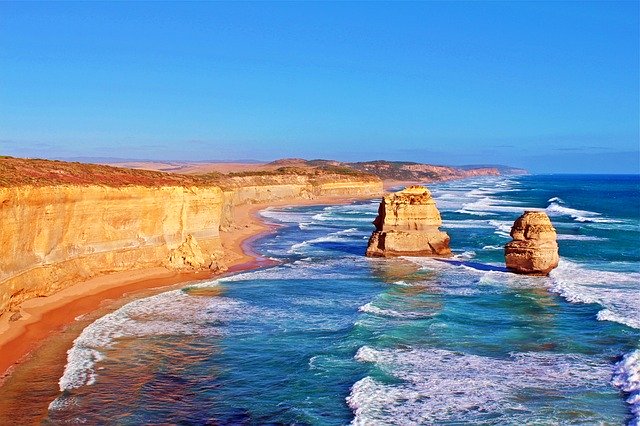 tralia will keep its international borders well and truely shut, however, this is the time to support an industry brought to the brink, tourism, get out and see Australia, tick off the domestic bucket list, support small business and be thankful we not only survived, but as a country we came out of this pandemic as quickly as possible and in the best shape possible.
All you have to do is take a look at a majority of the world to appreciate how well we have done in comparison. At the time of writing this article, America was already edging toward 200,000 diagnosed infections. Only one month prior on the 1st of March, America had only 74 diagnosed infections. Australia on the other hand currently as 4,559 diagnosed infections with two thirds related to international travel with 27 diagnosed infections on the 1st of March.
The time is now to focus on the bright light at the end of the tunnel, whilst still remembering the lives that were lost, the businesses that didn't survive and the incredible sacrifice made by all Australians. Most importantly, express your gratitude to the multitude of Australians involved in the medical fields from those that structured our response to paramedics, nurses, doctors and anyone else on the frontline placing their lives at risk to save the lives of ordinary Australians.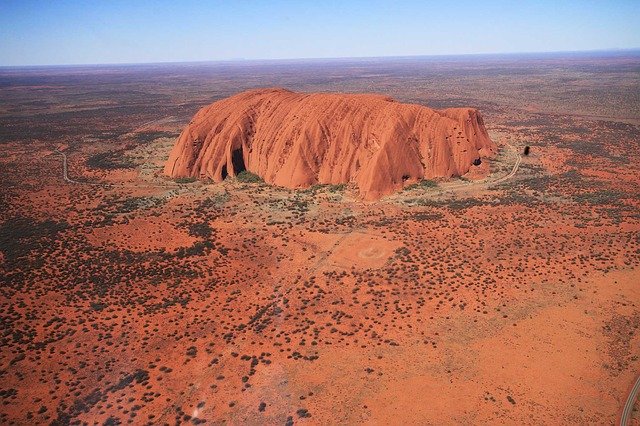 Australia is a tough nation that has endured the harshest fires in our short history followed by floods with Canberra enduring the worst air quality in the entire world for days on end. That wasn't enough to knock us down and COVID-19 won't beat us either. If we all do our small bit and stay committed to the cause, a faster recovery will follow. Positive thinking about all of that beautiful Australian blue sky ahead in only a couple of short months. When this is all over, get out and support every small business you can by splashing some cash around the community, it is time to spend up to rejuvenate our economy, definitely not the time to be a grinch.
There will be so many amazing business opportunities for Australians to grab over the next 24 months as the country resets to a better version of an already amazing country. Chin up, now is not the time to wallow in self pity, it is the time to prepare yourself for the next Australian boom! Are you ready?
---
Andrew Nuttall - Principal of Summit Business Brokers

Andrew owned and operated a large, successful newsagency for 20 years before deciding to sell and plan the next phase of his life. Multiple agents, huge upfront fees and no results left Andrew frustrated and emotionally drained.

T: 0418 676 400

You can find Andrew on LinkedIn
---
About the author
---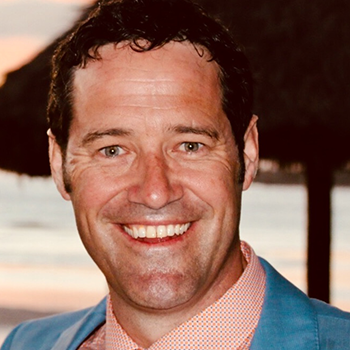 ---