Business For Sale Wagga Wagga, New South Wales 2650
Business Category Franchise Business Opportunities Lawn Mowing Trade Services
$35K All Inclusive
Description
Jim's Mowing Wagga Wagga
Looking for a way to be paid properly for your work and effort?…

Going into business, whether for the first time or not, is a big decision. This is because so much rides on its success or failure.

If it is successful, you should have the money, lifestyle and control that the average employee could only dream of. If it is not successful, you will have stress and disappointment.

There is no question that Jim's Mowing (South Australia) increases your chances of running a very successful business. This is because it is a franchise system, and also because we are so focused on helping you run a strong and profitable business.

In fact, we get the greatest enjoyment from hearing about our franchisees that are reaping the rewards of their hard work (holidays, investment properties, working 4 days a week etc.). There is no question, as the boss of your own business, you will be doing most of the heavy lifting, but it's nice to know there is someone there to support and guide you.

Starting a Jim's Mowing business in South Australia is not a large investment and can start from as low as 35k. New rounds (with little or no customers) come with our "Pay for Work Guarantee" of $1500 per week, and are cheaper at $30k. Both figures are allowing $10k for trailer, equipment and most start-up expenses.

If you would like to learn more about becoming a Jim's Mowing franchisee, please click to be emailed an Information Brochure.

Finally, I'd like to wish you luck in finding the business that is right for you. Running a business can be very rewarding but, it's not for everyone. It requires commitment, dedication and action.

If I've still got your attention, order the Information Brochure and look over some Jimbo SA Testimonials, and some FAQ below.

All the best,

Shane Foran & Tom Garamy

Jim's Mowing (South Australia)

PS: What's my next step?Assuming you have read the Information Brochure, and learned enough to take the next step,you can book a "Day in the Field" with one of our Jimbos (phone Shane to arrange). This "Day in the Field" is designed to provide you with answers to the most important "hard to answer" questions. Things like, How much money can I earn? Will I enjoy this type of work? How should I set myself up?. How many splits can I do? etc.

We want to give you an opportunity of learning as much about being a Jimbo, so you can make an informed decision.

Get Your Free Copy And Discover How To Make A Six Figure Income As A Jim's Mowing Franchise Owner

Testimonials

Hi guys,

Just wanted to share with you my journey over my first 13 months as a Jimbo.

My wife and I came over to training June long weekend 2012. I had decided that I needed a new career after doing sales and management in a couple of fields and wanting to make money for myself instead of someone else, plus wanting to be at home a lot more as we had a baby on the way.

The plan was to start a business try and make it work and eventually get my wife working in it with me and live the dream.

Well after 2 months i grew from 80 to 105 odd clients, I did my first split after 8 months, I have landed a 1mth trial with a retirement home that I was doing some lawns for as the caretaker of all gardens which will let my wife leave her job and work with me as it will be 3 full days a week for her and I am also about to advertise my second split. All this and I would average about 30hrs a week as I work hard and fast (not compromising quality) which is great as my wife gave birth to my beautiful daughter Alaula 6 months ago and I love that I am around for them both.

The Foran's and Judith have been great franchisors for me, who have helped so much on the how to do things in the garden front at the start and Steve Berdet who introduced me to the world of Jim's on my day in the field and taught me plenty in the few days I has with him.

I wanted to share a feel good story with you of my journey which I think is pretty good so far.

I can't thank you enough for giving me the opportunity and tools to change my life and work for myself. I think you all do a great job and I'm proud to be a Jimbo.

Tristan Sampson

Jim's Mowing (Hackham)

My wife and I wanted to settle and start a family so, I needed more of a routine and a job where I could control my own hours .I choose Jims as they were very professional and a well organised outfit. All the other Jim's I spoke to really enjoyed their work and controlled their own hours depending on what sort of income they wanted or needed. It has lived up to that promise.

Andy Fenwick
Jim's Mowing (Brighton)
I enjoy the responsibility of having my own business and the associated independence of being in charge of my own life. Jim's offers me contact with everyday people and I can be of help and assistance to them, in a way, not dissimilar to my former job. Being outdoors is a bonus, and not having to wear a suit. When I chose this career I was never about the money, but I'm surprise at the amount of money I can earn. I would say my weekly earning is very good , and is increasing each week.

Matthew Newman
Jim's Mowing (Greenacres)
Not having a boss! Being able to employ workers and earn passive income. Being in complete control of when and where I work. Knowing that I can retire early and still earn a regular income. The value of my business grows as I add new customers, which enables me to split my business and receive large sums of money for doing very little. I'm loving it.

Steve Burdett

Jim's Mowing (Hindmarsh)

Frequently Asked Questions

Why Jim's?

Obviously, this means different things to different people. We certainly have a great team with a lot of depth. Recently, our ability to help our franchisees deal with the changing OH&S certainly reflects this. But looking at it from a purely "nuts and bolts" analytical position, Jim's has two major strategic advantages, namely the cheaper cost of customer acquisition and size, and a focus on putting franchisee support above all other priorities.

Jim's has the cheapest cost of customer acquisition, which means that it cost us less to get our message through, and customers through the door. The Jim's brand, reputation and its awareness in the marketplace, means that many people call Jim's each year just based on awareness and reputation. This is a large strategic advantage as we do not have to pay large advertising costs to get that lead. By joining Jim's, you get to take advantage of the 25 years of marketing and branding that we have engaged in.

The other and most important success determinant resource is you. The Jim's system invests time and resources both at the State and National level. You receive a monthly contact call, where we gauge how you are going and what assistance we can provide you. We also have monthly group meetings and workshops, along with information and coaching newsletters. The goals of all these activities is to help you build the best business that you can. It is one thing to work hard, but true results come from direction on what to work on and when. Operating under correct knowledge.

Why pay fees?

Fees are an extremely important part of any franchise system, as they provide the critical infrastructure for you to succeed. Your fees pay for things like state advertising, the call centre, IT infrastructure, National and State offices etc. And with Jim's ethos of "putting franchisees first," this translates into a strong support and knowledge base, which provides you with the resources and capabilities to run a professional and effective business. Having said that, we are mindful that fees should always equal excellent value for money, otherwise what's the point of being in a franchise system?

How much does a Jim's business really cost?.

There is no question that there are cheaper mowing businesses out there. But what is the real $ difference i.e. how much more is it going to cost me to have a Jim's Mowing branded business?

Let's say that you purchase a business for 25K, with clients, rather than a business worth 10K (i.e Jims costs 15K more). If you borrowed this extra amount at 7% per annum, it would cost you an extra $22 per week (to have that Jimbo business). Now, have a look at the quality of the business you can buy for 10k.

Of course, this assumes that you sell your business at what you bought it at (25K). We would hope that our knowledge and support, and your effort, skill and knowledge etc. will continue to improve your business and you sell it for more (or do mini splits).

How long before I can get back the money I invested?. What are splits?

This is what that many of us look at when getting into business. One way to do this, is to look at the revenue and allocate a week amount out of it. The other way is to look at a Split. A split represents excellent value for both buyer and seller. They allow you to split your business into two, and sell one of those halves. The amazing thing about this process, is that it allows you to turn the potential disadvantage "growth ceiling," (being an owner operator means that you only have 40 hours in a week), into a fantastic opportunity for you to get back your original investment, or more through multiple splits. I believe the record in Jim's mowing South Australia is 8. In fact, by working splits into your growth strategy, you could literally keep growing for ever.

Maybe I Could Do It By Myself….As An Independent

You're not alone. Many people who consider a Jim's Mowing Franchise also 'toy' with the idea of starting up as an independent mowing contractor so they can save on franchise fees. But when they read the report, 'How To Make A Six Figure Income As A Jim's Mowing Franchise Owner', they soon discover as an independent, you…

- Have to pay top dollar for all your equipment without the buying power of the Jim's Group (probably worth tens of thousands of dollars in the set up stage alone).

- Bear the cost and frustration of having to work out all the systems alone – including difficult things like legal and OH&S requirements that could end up costing everything if you get it wrong.

- Have to operate without any brand identity and spend years building trust in the marketplace.

- Have limited earning potential without the expansion opportunities of the Jim's Business Group

- Scrounge for customers from day one without the support of Jim's Marketing Systems supplying ready-to-buy leads every week.

- Rely on your own resources with no 'Pay for Work Guarantee' to see you through your start-up period.

- Risk everything as you struggle to learn hard lessons without being able to benefit from the 'expensive' experience of others who have already had these problems and solved them.

- Have nobody to call when you have a problem.

- Probably earn a lot less money (Jim's Mowing Franchisees typically earn 20-40% more than independent mowing contractors).

· Have more risk and a greater chance of failure (88% of Jim's Mowing Franchisees have a thriving business within 12 months – that's quite a contrast to the dreadful failure rate of only xx% survival for typical lawn care businesses in Australia).
Similar Businesses For Sale
---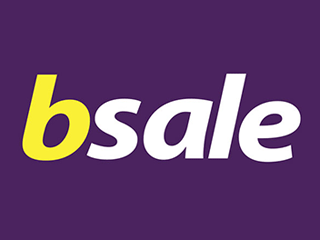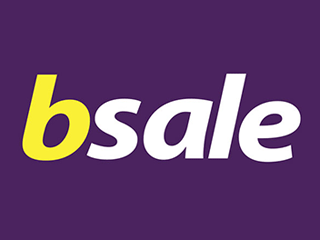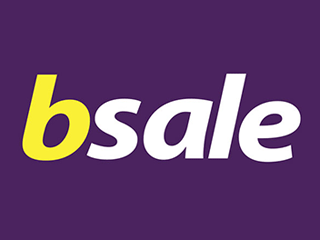 ---