Harrington Homes
A franchise to build your future!
Let the Harrington Homes Group help take your business to the next level.
The leaders in designing and building word-class homes in Australia for more than 50 years!

Harrington Homes is no stranger to the building industry. Their mission is to use over 50 years of family building experience to design and deliver personalised homes that encompass all different types of lifestyles, all the while delivering a customer service experience that exceeds expectations - leaving customers feeling comfortable and knowing exactly how their dream home will be brought to life.

Professionalism at its best

The Harrington Homes Group aspire to be the most trusted and highest-quality builder around. Backed by three generations of experience and constant support - the Harrington Homes Franchise Opportunity offers a wealth of expertise in the industry, as well as advice, plans and support from the very best. The Group has tonnes of experience and guarantees support and help for franchisees to ensure that their business succeeds. Harrington Homes Franchisees are part of the family and will receive the care, help and support that built the foundation over the many years in business.

What are you waiting for? If you're an ambitious and keen builder ready to take the next step and build your future, get in touch to start your franchise journey with Harrington Homes.

About the Opportunity

For more than four decades, the Harrington Homes family business has continued to provide and execute exceptional home building projects around Australia. They have gained a world-class reputation within the building industry for their incredible customer service, project management standards and their fantastic technology platforms that have seen their innovation adapt in leaps and bounds.
Who are we looking for? We're looking for franchisees who want to make a real difference!
Harrington Homes is a brand that is built upon the principles of positive and resilient people who are prepared to be genuine, caring and resilient. Franchisees will understand the culture of the brand, as well as the customer journey, as this is a key instrument in the outstanding customer service and satisfaction rate that the business is known for.
We're looking for experienced builders who have both a building and drivers license, and are ready to take their career to the next level. We're searching for motivated and driven individuals or teams who are interested in joining a growing franchise network that's backed by innovative technology, world-class experience and industry experts, as well as proven building designs and plans.
Franchisees will benefit from joining a growing and successful long-standing business that is disrupting the building industry in a positive way! You will also benefit from ongoing guidance and support within the business and will become part of the Harrington Homes family. You'll also benefit from being part of a growing business network, dominating a booming industry.

Franchise Opportunities

Harrington Homes has embarked on an Australian-wide franchise expansion, including specific areas along the Eastern Seaboard:

Queensland: Gold Coast and Brisbane
Adelaide
New South Wales - Sydney, Wollongong, Newcastle and Central Coast
Victoria - Melbourne, Geelong, Yarraville, Werribee, Ballarat, Bendigo and Warrnambool
Cost
Low Initial Franchise Cost - starting from $33,000 + GST + working capital
Expansion Potential
Each territory is determined by the Building approvals in the last couple of years and the population of the area, giving franchisees exclusive areas to operate in and grow their business in a wide area territory. Harrington Homes is part of a growing industry and is positioned to continue to be the first choice for new home building projects. Franchisees will benefit from ongoing demand for new home builders and the continued building developments around Australia.
Years Established
Harrington Homes has been operating for more than 45 years and is committed to providing expert service across Australia.
Ongoing Head Office Support & Training
The Harrington Homes Head office will take care of the bigger details. While franchisees work from home in a relaxed environment, the head office team provides initial training and will be on call for any advice or information on an ongoing basis. Continuous training will be provided, as well as networking events, upskilling and development opportunities.
Marketing Support
Harrington Homes believe that franchisees should be rewarded for their hard work and the business model allows for this to happen. Some of the key features of owning a Harrington Homes business is that there is no stock involved and no lease to be signed. All the hard work can be done from home with the support of their exceptional marketing strategies and assistance with getting new businesses off the ground. The team will run national marketing campaigns and will also provide the relevant materials for local area marketing for franchisees.
Franchise Term
5 + 5 years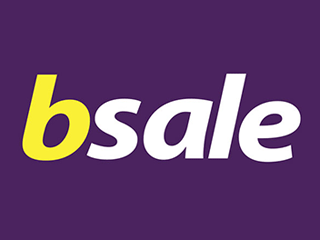 Cafe and Coffee Shop
Franchise Business Opportunities
HARRINGTON PARK