3 Iconic Aussie Pubs Currently For Sale
---
If the idea of living in a country town and running an iconic pub sounds perfect, take a look at these 3 businesses that are currently for sale. With COVID-19 restrictions lifting pubs across the country are re-opening. These pubs have a solid sales history with 30+ years of operation.
Jondaryan Hotel, Jondaryan QLD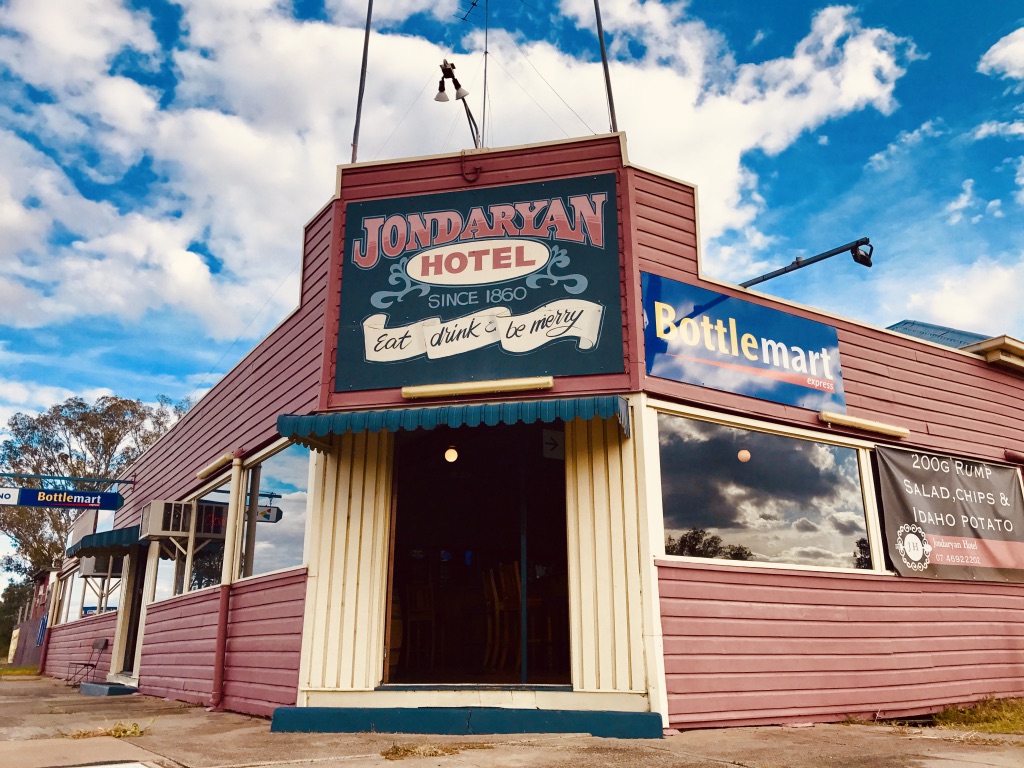 Since 1860.
The Jondaryan Hotel, a historic and beautifully renovated pub for sale or lease. Great annual net profit, on major QLD highway, accommodation, food, keno, pokies, brand new kitchen and more.
Unlike many country hotels, which are often tucked away in rural towns, this pub is in prime position on one of the busiest highways in Queensland, The Warrego Highway.
The pub is just a half-an-hour drive from Australia's second largest inland city, Toowoomba, and two hours west of Brisbane. It's situated directly on the Warrego Highway, which is used by between 40,000 and 25,000 vehicles a day. The highway is the main arterial road used by tourists, and trucking and freight companies to get to Darwin and Western Australia.It's 30km to an international and domestic airport
This provides the business with a constant flow of customers pulling in seven days a week, from truck drivers needing a shower and home cooked meal to grey nomads looking for drinks and a game of pool as they explore the historic town.
It's just a hop, skip and jump to the heritage-listed Jondaryan Woolshed, a highly-sought after wedding venue and tourist attraction showcasing the history of sheep farming in Australia. Not only is the pub busy with tourists, but it has large industry workplaces close by. There are two abattoirs, two animal feedlots and a coal mine all just a stone's throw away - not to mention the surrounding agricultural properties and regular customers from the township itself.
It's one of the oldest pubs in Queensland, having been licensed since 1860. It boasts the perfect mix of old and new with some of the building's original features still intact, including the double-sided fire place.The great thing about this classic pub is it doesn't need any work done because much investment has been spent in preserving the beautiful building which sprawls across half-an-acre block.
Price $220,000 + SAV
Lakes Creek Hotel, Rockhampton QLD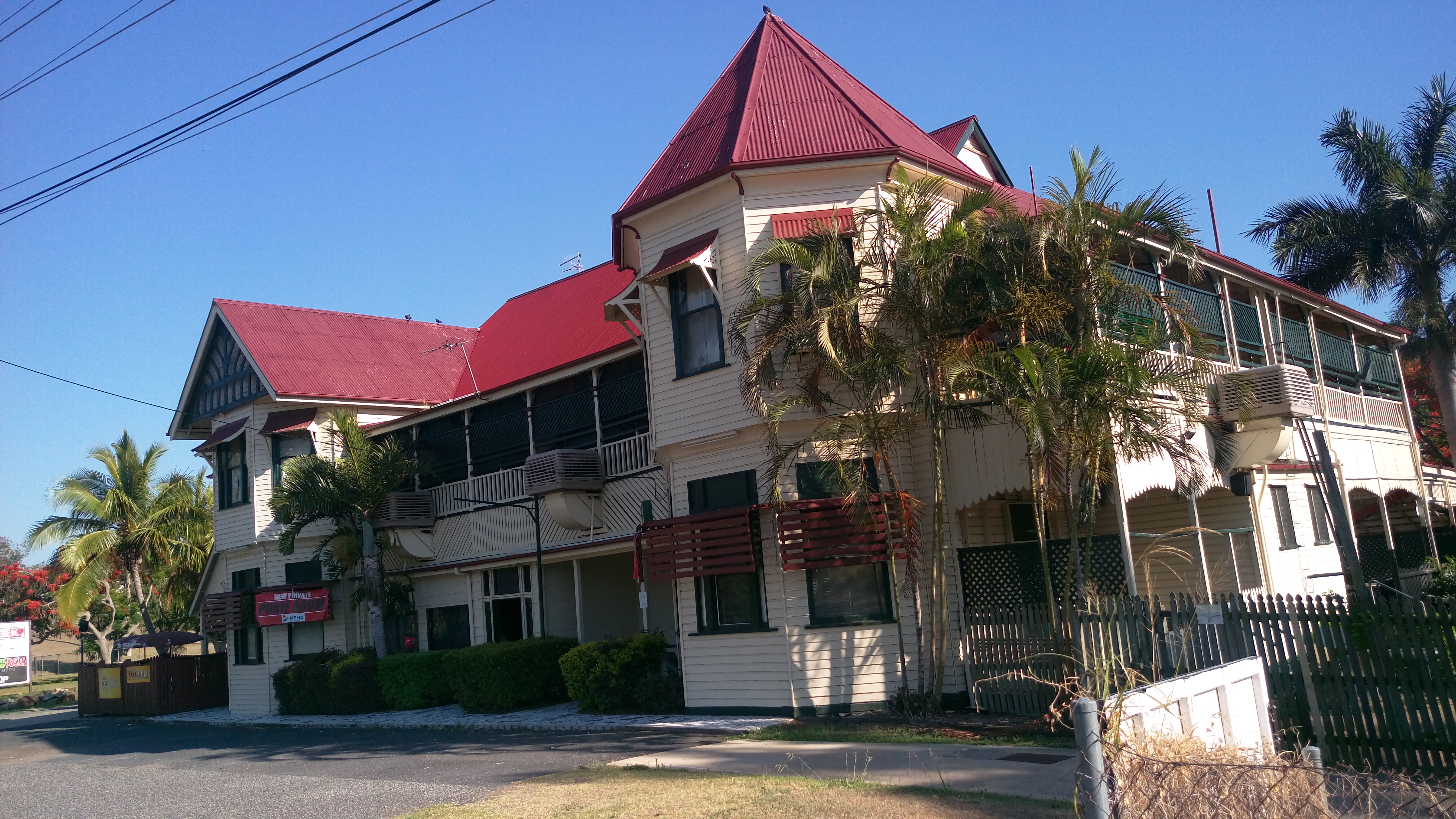 Since 1895.
Iconic hotel in tropical Central Queensland for sale on main road from Rockhampton to Emu Park & Yeppoon. Built in 1895 this building has character and history and the business lots of potential.
Lake's Creek Hotel was constructed in 1895 by builder T Moir, to a design by prominent Rockhampton architectural firm Eaton and Bates. It incorporates elements of the Victoria Free Gothic style of architecture, is a two-storey timber building, clad predominantly with weatherboards.
Located in the Beef Capitol of Australia, Lakes Creek Hotel is in walking distance from Teys Brothers Abattoir and 6 minute drive to JBS Abattoir. We are also surrounded by the mining industry where many of the Rockhampton residence work.
We have primary location on Lakes Creek Road and are known as the 1st pub coming up from Emu Park and the last pub as you leave Rockhampton on Lakes Creek Rd.
The Lakes Creek Hotel offers:Primary location on main highway from Rockhampton to Emu Park/Yeppoon; Large Main Bar; Drive-Thru Bottle-Shop; Large Beer Garden/Function area (only one of its kind in Rocky; 8 Poker machines (with approval for 45); 12 Accommodation rooms; Commercial Kitchen; Managers living quarters ; Keno and Keno Racing has been removed, but can be reinstalled
We are situated on 2 titles totaling 3688square metres and are zoned as low-density residential. We are happy to discuss, with potential buyers, the option to purchase the property alone without the business.
Price: $800,000 + SAV
Freehold Tassie pub, Beaconsfield TAS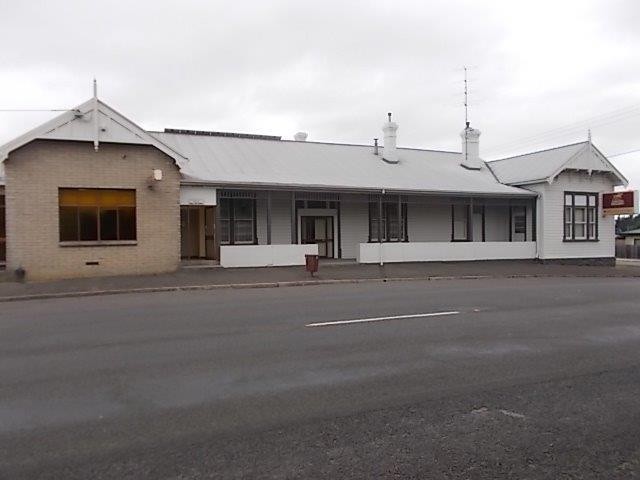 Current owners 35 years.
Hotels with this high net profit and turnover, at this asking price are very rare, the astute purchaser will seize the opportunity.
Very simple operation, only bar and bottle shop, no meals, no gaming, no accommodation, bottle shop is manned from the bar. The hotel is in good order, has been well maintained,has a large modern bar, function room, 7 bedrooms, kitchen and dinning room, 48 solar panels. The focus of the business has been the bottle shop, which has a walk-in cool-room and room to expand.
A working couple could manage this hotel with minimal staff, this is a very easy to manage hotel, ideal for the first timer, or a person with an eye for development.
There is potential to expand the bottle shop and corner the market for bottle sales, introduce meals, accommodation, a distillery or boutique brewery,
Located on 3000 sqm block, main road frontage, on the tourist route, this is a standout opportunity.
Fantastic 30% ROI as a freehold, the bottom line can be improved with a new working couple.
Price $750,000 + SAV
Check out the other Tourism or Accommodation businesses currently for sale.
About the author
---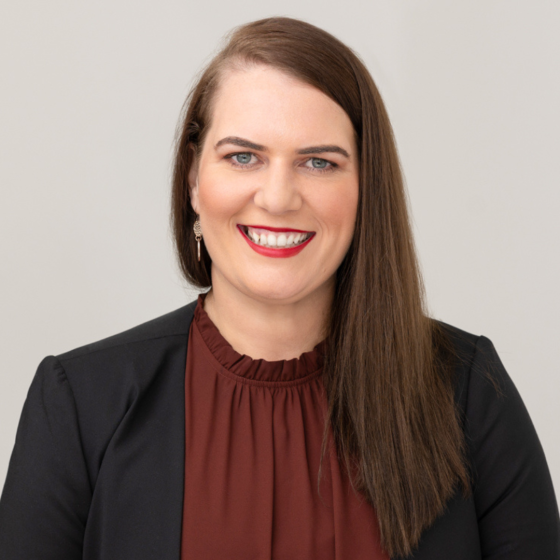 Vanessa Lovie
CEO Bsale Australia
---