5 Businesses you can buy this #NationalMargaritaDay
May your evening glasses have a rim of salt because as the great Jimmy Buffett once said, "when life gives you limes, make margaritas", and today (February 22) is National Margarita Day!
Whether you get your margarita from a Mexican restaurant, a bar or make them yourself, here are 6 restaurants for sale you could buy this #NationalMargaritaDay.
1. Authentic Mexican Restaurant | Sydney, NSW
Price: $249,000
This Mexican restaurant for sale was established in 2009 and boasts not only a strong and loyal clientele but also the most authentic Mexican food you'll have the pleasure of dining in Sydney. Located in Gladesville, a growing area, with apartments in development, several operational buildings in the surrounding area.
Key features:
No competition - One and only Mexican restaurant in the area
Accessible - Ample front & side street parking
Ambience Spacious, cool, and comfortable setup
Operations - Fully licensed restaurant with grease trap, toilet facilities, and storage with passionate and tenured chef, cooks, and hardworking staff
Delivery Uber Eats, Menulog, Deliveroo's

2. Well Established Northern Beaches Mexican Restaurant | Narrabeen, NSW
Price: $180,000 + SAV
Located in the North Beaches is this busy Mexican restaurant that is known as the "go-to" in the area for outstanding modern Mexican food. Highly visible from the beaches, this family-friendly restaurant has strong local support throughout the week and, thanks to positive online reviews, boasts many visitors and tourists on the weekends.
Described as laid-back, rustic and homey this opportunity is perfect for a buyer looking to get in and go, as the business is set-up adn easy to run. With the option to extend opening hours and expand into delivery and party bookings, this business for sale has a lot of potential.
Key Features:
The interior which includes a bar area is 48 sq metres
Can seat up to 45 patrons
Fully stocked kitchen with necessary commercial equipment, fully owned by the business
Recently updated
Two prep areas

3. Burrito Bar Franchise Opportunity | Brisbane, QLD
Price: $250,000
The Burrito Bar is a Mexican franchise, established in 2011, and is one of the fastest-growing franchise groups in Australia! Burrito Bar offers quick, tasty takeaway all the way up to generous share proportions to dine in and enjoy with a group of friends. Every meal is perfectly complemented by a beer, Margarita or Tequila.
Located in a prime position in the Brisbane CBD, this is a great opportunity for somebody looking to become a franchisee.
Key Investment Highlights:
Solid sales with average weekly sales at $24,000
Annualised earnings approx. $140,000 to a working owner
Long lease till 2026 plus 3yr option for security of tenure
Diverse menu and bar offering that is unmatched for range and quality and has something for everybody.
The power of virtual and bolt-on brands to multiply your earning potential Smokin Burgers n' Ribs + Sweet Republik
Prominent street-facing corner location with indoor and outdoor seating

Sign up to Newsletter + eMagazine
Weekly updates on business sales and advice, delivered to your inbox.
4. Ole Mexican Fiesta | Torquay, Victoria
Price: $250,000
The Ole is a well-established Mexican restaurant located on a busy street corner in the popular tourist destination Torquay. Customers can sit indoors and outdoors at the Ole, perfect for a function, night out, party or simply enjoying a relaxing meal (or Margarita!).
The menu offers a wide selection of food and drink options and has a special kids menu as well as dessert options. The restaurant runs with two casual chefs, one barman and two casual front-of-house staff. Earnings for an owner-operator are expected to be solid based on previous performance.
Key features:
A Unique and authentic modern Mexican dining experience
Locals and tourists looking for something a bit different love it as there is plenty of choices and charm
There is easy and plentiful parking within the restaurant's location
There is plenty of foot traffic in the area passing by from the Woolworths and shopping strip
There is a vast outdoor garden dining space to be utilised
The rent is excellent for the location

BONUS 5. Celebrations Liquor store for sale | Perth, Western Australia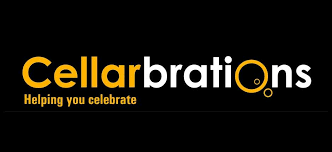 Price: $
295,000 + SAV
> Contact Seller
A margarita themed list of businesses is not complete with out a DIY option. This Celebrations for sale is located in an elite up-market suburb close to the river south of Perth Metro.
Easy to run owner-operator store this business boasts great profits and could be a great entry into the industry for the right buyer.
Sales 1/7/21 - 31/12/21 approximately $670,000
Gross profit between 25-26%
Rent is $3,062.50 per month + GST
Outgoings are $1,063.83 per month + GST
Small local centre with a variety of tenancies
---
Related Searches
---
Read Similar Articles
Shake it or Make it: Ash never let roadblocks get in his way
Royal Stacks Expands its Kingdom
Looking to Trade your Job for a Business? 6 Trade Service Businesses for Sale!
About the author
---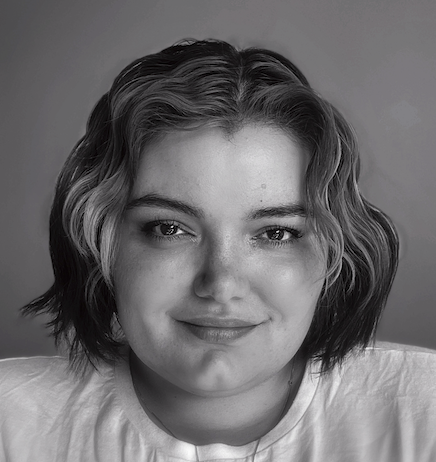 ---