Lily Small: The Woman Behind LUX Business Sales & Advisory Focuses on Delivering Winning Results
---
The Director of LUX Business Sales & Advisory was raised in what she calls a "business family."
Her father opened a grocery store after a stint in the army; by the time Lily Small was six he ran a "very successful" wholesale and development business. Her mother was an esteemed fashion designer. Lily helped out where she could and slowly soaked it all in.
"Since I was young, I've been training how to be an honest and responsible business owner," she explains. "Learning how to look after the customers."
Twenty years ago, she came to Australia to study. Noticing the proliferation of Chinese-made products in our stores, she spied a business opportunity.
"I thought, everything we're seeing in a shop is made in China. Why don't I produce something made in China?" She established an import and wholesale business, selling high-quality silk sleepwear, eventually branching out into shoes and fashion. She ran this business for nine years; her growing skillset and varied experiences providing the perfect training ground for her current brokerage work.
"I'm always interested in wanting to know, with any type of business: How is it run? What's the lease? What's the challenge? What can they do better? Which is exactly what a business broker needs to know."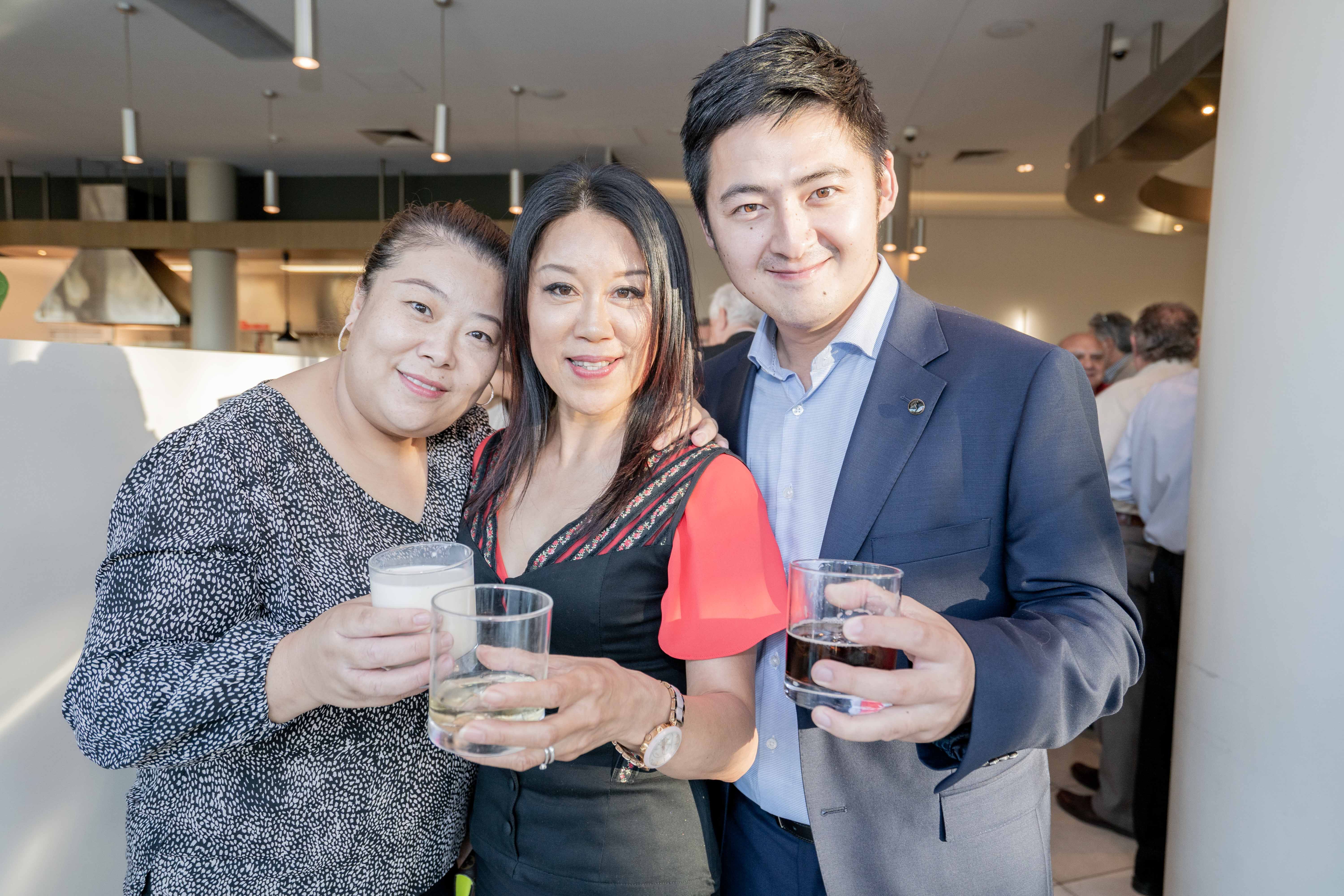 With LUX Business Sales & Advisory, Lily heads up a small team of international brokers, who deal in everything from corporate mergers and acquisitions, to the sale of small businesses. Recently, they have successfully overseen the sale of import and export wholesale companies, commercial cleaning operations, online businesses, convenience stores, hotels, and restaurants.
Her Brisbane-based team of specialists also aids overseas buyers in purchasing an Australian business, a niche market they have quickly cornered. LUX Business Sales & Advisory ensures all of the necessary visa requirements are met in the sale, guaranteeing the buyer's immigration affairs are in order when they begin operations in Australia.
Lily explains how her family's Chinese and Taiwanese background, coupled with her vast network of international investors and buyers, works in her clients' favour. Her team's expertise will ensure a smooth passage to Australia, free from the red tape headaches that can hamper such business opportunities for foreign investors.
"My family background is also a business background," Lily says. "Also, I like to socialise within the business community, so I have strong connections with local businesses and overseas investors." She is also Chair of the International Chapter of the Australian Institute of Business Brokers, a highly-influential position.
With every deal, Lily believes in achieving a win-win result. This is achieved by discovering the motivations of both the buyer and the seller, and working to ensure a happy match.
"We know how to help the buyer and seller to both achieve a successful settlement. It's case by case. We need to intimately work with the buyer and the seller, to understand them. We not only push the business sale, but we look after both sides. That's why, after a few years, a past buyer will call us, and become the seller.
"It's the healthy blood in business we call 'referrals'," she continues. "We are flat out with referrals; we don't need any marketing at the moment."
Lily says that if you are looking to buy a business, it helps to be realistic about your own experience in the field. "They must understand their own business background." You can't go on your tastes alone.
"I always tell my buyer it's not like buying clothes, where if you don't like it, you can chuck it in the bin," she laughs. "In business, you cannot chuck. You have a lease."
You also need to consider your reasons for buying, and whether a particular business will be compatible with your desired life.
"You need to know your own family situation and the kind of lifestyle you want."
Lily also cautions against going into this experience blind.
"They need to do their own research, and engage with a business broker that they know has the experience to lead them honestly, and to help them."
LUX Business Sales & Advisory offers such a service, acting as a shield against the potential pitfalls in both buying and selling a business.
"The settlement can be long, complicated, and challenges can occur each day," she admits. "Some business owners have the experience, they have sold businesses before, they know. But most are first business sellers, they don't know.
"We lead them step by step, so they don't have to deal with the headaches of this process themselves. Give us this headache. Let us deal with this headache, because it's our professional area. Our goal is to provide less interruption to the seller."
This devotion to her client base has resulted in Lily being roundly considered one of the country's most accomplished business brokers. She recently took out the Queensland Business Broker Of The Year 2020.
She is humble about her achievements, calling the continuous kudos "an honour", adding "it's my inspiration - and encouragement to continue servicing the buyer and seller more professionally."
Lily's storied reputation meant that LUX Business Sales & Advisory were kept busy during COVID-19, despite operating in an uncertain marketplace. During the pandemic, our team sold so many businesses," Lily says. "We didn't feel the business hours slow down at all," she laughs, acknowledging she is still working weekends at the moment. "It's a little bit of a luxury."
If it's a luxury, it's a hard-earned one.
Keeping the brokerage as a professional boutique. Lily and her team are focused on their clients. A positive company culture with brokers experienced in owning Australian businesses has helped LUX Business Sales & Advisory carve out a point of difference.
She offers up praise and support for Bsale, noting how important it is for niche businesses to support each other, and offering to place our logo on the LUX Business Sales & Advisory website as a show of solidarity.
"We are running a boutique brokerage," Lily says. "We have an admin and office manager, graphic designer and digital media manager who look after a few brokers. Today, there are so many sellers and buyers who engage me and want to sell, so we are really flat out."
Lily is in association with business valuers, business advisors, solicitors and accountants. The team at LUX Business Sales & Advisory are regularly updating their skills and staying informed with current business sale regulations.
In the end, the secret to her success is simple. "We never stop learning and are focused on delivering winning results."
About the author
---
Vanessa Lovie
CEO Bsale Australia
Vanessa is the current manager and CEO of Bsale Australia. Over the past 11 years as a business owner, she understands what it takes to grow a ...
---