Business Brokers Report on Market Conditions post COVID-19 restrictions.
---
The Government enforced restrictions have been in effect for over a month now, with many businesses seeing a decline in sales or forced closures. It is having a massive effect on the business for sale industry, with business owners and buyers uncertain if now is the right time to buy or sell a business.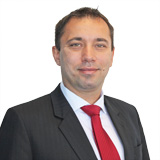 Business brokers have been looking at ways to evaluate the business for sale industry and answer many questions from buyers and sellers. Whilst there seems to be a lot of hesitations from buyers, its important brokers conduct surveys to see their clients perspectives. Zoran Sarabaca from Xcllusive Business Brokers has released his latest market report and there were some interesting findings.
During every election or event at a national level, we see a decline in buyer enquiries. After 20 years in business, Bsale sees this trend time and time again. So during this worldwide crisis, a drop in enquiries is to be expected, but it doesn't mean that buyers have completely disappeared. Website visits are still maintaining as people are continuing to look for opportunities, it is the confidence and getting them over the line that is the factor at times like these. Having your business for sale visible, will help buyers see your opportunity, even if they are not enquiring or buying right now. Looking at options for the sale was an interesting point made by Zoran, with 63% of respondents supporting the idea of paying for a percentage of the business now, and the remaining once the crisis is resolved.
WATCH ZORAN SARABACA BUSINESS FOR SALE MARKET REPORT
Business owners who are looking to sell, it was found there are two key factors that would compel a buyer into purchasing a business:
Low fixed overheads relative to sales

Good Forward Plan
Buyers want to know the overheads and costs are taken care of and that there is plan for the future and how the business hopes to come out on the other side of this crisis. Zoran suggests putting together even a dot point plan of how you will address the upcoming months.
"If you're considering to put a business on the market, have a really good look at your overheads. Theres never been a better time to lower your overheads now... and good forward planning" Zoran
So, whilst brokers are experiencing a drop in enquiries, there are still buyers who are actively looking for opportunities. It's important to take into consideration these recommendations and consider alternate purchasing options, such as a percentage now and percentage later to help your business sale across the line. As Zoran stated, 80% of the buyers surveyed where rather confident they had the means and ability to buy a business. So the buyers are still looking.
If your looking to purchase a business, see the 10,000+ businesses for sale on Bsale
About the author
---
Vanessa Lovie
CEO Bsale Australia
Vanessa is the current manager and CEO of Bsale Australia. Over the past 11 years as a business owner, she understands what it takes to grow a ...
---