Business Broking Industry Feels the Pressure
The business broking industry is feeling the pressure from COVID-19 developments. As buyers become cautious and develop a 'I will wait and see' mentality, sales are falling apart and buyers are stepping back. We are in the initial weeks of forced business closures and people are uncertain where this coronavirus development will lead. This has a wide-spread effect on brokers, the industry and portals like Bsale. Without sales and businesses coming on the market and selling, the industry and business brokers and their families have very little means of income.
Here is what we are hearing from Business Brokers, we kept their names anonymous.
"We have just closed up our business after 40 years in the industry. The removalists are coming to collect the boxes today. It time for a holiday" - anon. Business Broker in Sydney.
"We have personal experience of nervous buyers and banks supporting them in not proceeding with a contract... Overnight of a buyer producing a letter from his Bank saying he didn't meet their lending criteria. He is borrowing 50% on LVR . The Bank informed me verbally on the 13th of approval subject to valuation and site inspection that it was approved. Since our Prime Ministers announcement on the 15th March and subsequent closures it would appear there is uncertainty about what the value of these freehold and leasehold business will be post the pandemic . This very raw for my clients and unprecedented in my 40 year experience" anon - WA Business Broker
"The banks have stopped lending. We had a sale fall through just this week. Im not sure if I will stay online. Nothing is happening at all" - Anon. Business Broker in Sydney.
"We have had to let all our staff go and we have closed the office. It will be many months before we will be back on our feet" - Anon. Business Broker in Melbourne.
"We have been in training with our business group and realise this is just a storm we need to get through, that it will only be temporary" - Anon. Business Broker in Brisbane.
So what does this mean for the industry and are these sentiments shared across the board?

In a recent video announcement, Tony Latessa who is the National Chairperson of the AIBB (Australian Institute of Business Brokers) addressed members on what he believe may evolve in the coming months with business sales.
Tony expressed the need for brokers to be ready when the situation turns around as many businesses will enter the market and there is likely to be in influx in sales. As owners look to sell their businesses they are likely to be priced at or under value. He feels that the emotional element from business owners wanting more may be lessened in the price.
He suggest that brokers use this time to prepare for the future sales and be ready to capitalize on what is to come. In his 35-40 years experience at the end of a crisis their tends to be an up-turn in sales.
"Once these businesses come up for sale, you will get the buyers. There are many buyers out there waiting for businesses to come up for sale" - Tony Latessa
---
Related Searches
---
There is the feeling that once the crisis starts to pass, people will be looking for work and for options of buying themselves a job. There are currently 12,000+ businesses for sale on Bsale. With the market changing so quickly, many businesses owners are just waiting to see what happens. There is a definite 'stall' in the buying and selling of businesses.
"Be ready. Take your opportunities. It is only going to happen once"- Tony Latessa encouraging business brokers to be prepared. To not reduce your marketing or cut costs but to be ready to advertise your sales when they come available, as buyers will be hunting when the time comes.
Watch the Video
Tony Latessa - National Chairperson of the AIBB

Bsale Thoughts on the Future.

Bsale has been in business for 20 years as a business for sale website and this is the biggest impact we have seen on the business broking and business for sale industry. Our clients of 15 years are calling us very sad and upset, they just don't know what is happening and when things will turn around. They have had to lay off staff and close their doors.
Selling a business is very different to selling a house. Unless the government gives more support to the SME's there will be more businesses just closing their doors and not re-opening. Todays announcement for 'Job keeper allowance' is a great step towards keeping employees and businesses connected so they can re-open faster once this crisis has passed.
We are helping our brokers and private sellers weather this storm with discounted packages. We see the next 3 months as being a struggle for the industry and hopefully will start to see a turn around as businesses re-open and people begin to look for business opportunities. The current uncertainty will pass. It's just a matter of weathering the storm and being ready on the other side. To our valued brokers and clients, if our team hasn't spoken with you yet, please touch base with us. We want to help in these difficult times.
Read Similar Articles
Successful Business sale during period of Covid-19 uncertainty
7 Strategies to Help Business Owners Cope with Stress during COVID-19
Surviving In Business In Challenging Economic Times
About the author
---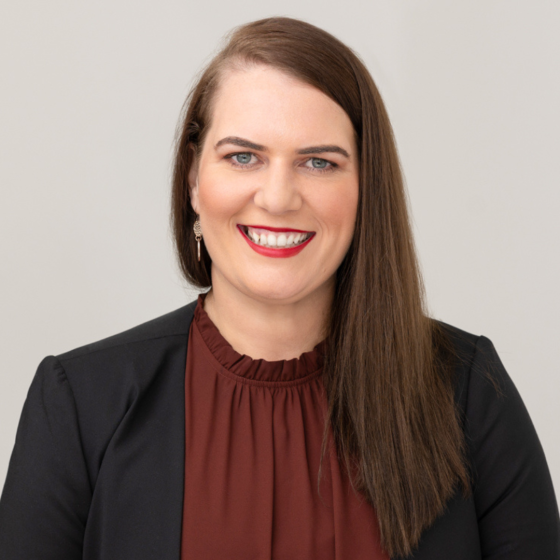 Vanessa Lovie
CEO Bsale Australia
---