Gift Cards laws have changed!
---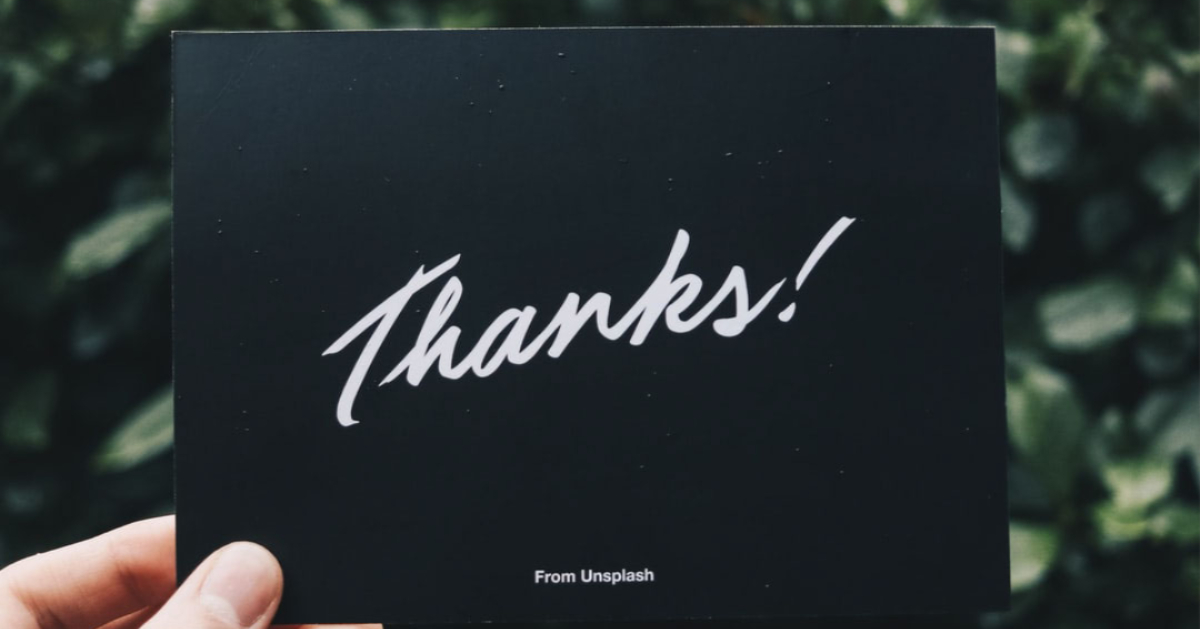 Gift cards are an excellent way to say thank you or to give to someone on a special occasion. If you've ever received a gift card, have you ever forgotten to redeem it in time? Although gift cards allow you to take your time choosing something you truly want, they also come with an expiration date.
Did you know that as of 1 November, there are new legal requirements for gift cards? This is to help prevent Australian's losing out on gift cards due to the expiration date, amongst other things. Just to note these changes do not apply to gift cards issued before 1 November 2019 and these cards and vouchers continue to have the same expiry period and applicable fees as at the time of purchase.
All gift cards are now under these changes subject to and must meet the following new requirements for legal compliance:
Offer a minimum three year expiry period;
Clearly display information about the expiry date on the gift card. This includes stating if and where there is no expiry;
No "post-supply" or additional fees after sale and up to and including the time of redemption etc. are to be either charged or contemplated in associated; and
Certain fees cannot be charged after the gift card is issued.
---
Related Searches
---
These new conditions apply even where the gift card might be considered a financial product i.e. where provided as an incentive on the purchase of insurance products. There is no maximum length of time that a gift card may allow for redemption.
The three-year minimum expiry period does not, however, apply where the gift card is:
Able to be reloaded or topped up
Provided for a good or service that is only available for a limited time (e.g. entry to a concert or museum exhibition)
Supplied to a purchaser of goods or services as part of a temporary marketing promotion (e.g. a wine voucher valid for one month that is mailed to a consumer as a free bonus with a purchased item and was not part of the purchase offer)
Donated within a promotion to the consumer
Sold at a discount (e.g. $25 for personal training services valued at $100)
Supplied as part of an employee rewards program
given as part of a customer loyalty program; or.
Part of a temporary marketing promotion (e.g. customers buy a certain product from Business A, which provides a $50 voucher to use at Business B).
Post supply fees may include ongoing charges for the maintenance of the card. A full list is available at Schedule 1, items 4 and 6, subsections 2(1) and 99C(2) of the Australian Consumer Law. Some common examples, however, are activation fees, account keeping fees and balance enquiry fees. Post supply fees do not, however, include fees that may be charged as a part of the sale of the gift card, including for example international transaction charges, booking fees, payment surcharge fees and fees charged for the re-issue of a gift card due to the gift card being lost, stolen or damaged.
These requirements are required to be implemented by anyone who, in trade or commerce, supplies a gift card to a consumer. This may not necessarily be the person who first sells the gift card (for example, this will not capture a wholesale gift card company selling gift cards to a retail company) or the person who gives the gift card to the final end-user. Whether the supply is undertaken in trade or commerce will be determined by reference to the definition
of 'trade or commerce' in section 2 of the Australian Consumer Law.
A contravention of any of these requirements is a strict liability offence. The maximum penalty per offence is $30,000 for a body corporate and $6,000 for persons other than a body corporate.
Business owners who provide gift cards should, therefore, make the following changes moving forward:
Update gift card terms and conditions on their website and other promotional material, including on physical gift cards
Update internal systems, training and compliance manuals
Place signage on gift card displays and at the point of sale
Make note of the changes on any receipt issued when a gift card is purchased.
Read Similar Articles

The Cash Flow Boost for Businesses is Coming!
Small Business Government Grants
Government has Announced: Rent Relief Must be Given!
---