Is it worth buying a business during the COVID-19 crisis?
As our country and the world is grappling with the outbreak of the Coronavirus and its' devastating effects. Businesses around the country are being forced to close whilst the Government faces two crisis at once - the healthcare of its people and the economy.
Whilst some businesses are struggling to stay afloat, others are thriving in this crisis. With companies like Zoom seeing its shares soar despite stock market crashes, having gained more than 40 percent in the last three months. It all depends what business and industry you are in.
There were 12,000+ businesses for sale on Bsale when the Coronavirus outbreak started. The question is, whether it is a good time to purchase one of these businesses and what you could expect in the coming months.
We spoke with Jeff from Adelaide Business Brokers, Jack from Forward Business Sales and Acquisition and Davie Box Advisory Services and asked them whether it is a good time to buy a business and what long-term effects they see occurring for businesses that are likely to enter the for sale marketplace.
---
Is it worth buying a business at this point in time?
Jeff: This will depend on the industry the business is within.
Jack: It will be worth it when we get over the crisis especially for those who lost their jobs or found their jobs no longer secure. We have seen quite many corporate workers leaving offices already out of uncertainties in their workplaces or looking for real growth even before the outbreak.
Established, well-run businesses that are able to withstand (comparatively) the downturns and rebound quickly will surface at the end of the turbulence and they represent great game-changing value for those who are looking to control their own destiny.
Davie: If you have the capital and you're not at financial risk then this is a great time to buy a business. There are many businesses that are would ordinarily be selling for a much higher price but in conditions where economic activity is significantly lower, you can expect that there won't be as much demand on buying businesses.
How long should someone wait before looking to buy a business?
Jack: It can depend on the experience/risk avoidance of the buyer.
A massive backlog of businesses are likely to overwhelm the market at the end of the crisis which will inevitably create/enhance a buyer's market.
For experienced business buyers/entrepreneurs who are confident to take on risks and turn them around, it can be a good timing already for them to acquire their targeted businesses at lower prices.
For less experienced buyers, however, they may have to wait a little longer to tell if the business has recovered to a level that they are confident to carry on.
Responsible brokers should work on achieving fair prices for businesses that prove to recover rather than pushing for a quick sale by indifferently focusing on the couple of months most heavily affected by outbreak while ensuring that the buyers will have appropriate measures to evaluate the recovery level in a properly managed sale.
Davie: There's no particular timeline. Just like how you wouldn't try to time it when buying a business in normal economic conditions, if you see a potential business purchase opportunity that appears attractive and you have the means to invest, then now is as good a team as any.
When will be the best time to buy in the next 6 months?
Davie: No one knows the future and how long this pandemic with all of the accompanying restrictions will last. Buy with the assumption that it can drag on for potentially until at least the second half of the year to future-proof yourself of any unnecessary risk.
---
Related Searches
---
Is it possible to get a business loan to purchase at the moment?
Jeff: You'll need to find this out from the Banks and other lenders. No doubt the type of business will have an impact on whether loans are approved. Businesses that have restricted trading, which in turn means that their turnover and net profit is significantly reduced, probably won't be looked at favourably by the money lenders at this point in time.
Davie: Yes it is possible to get a business loan. However, you must prove to the banks that you will have the capacity to pay the loan back with interest. The banks will assess your current situation, how much equity you have and the current income you are making.
Do you have any advice for entrepreneurs and investors?
Jeff: Yes…keep looking at the businesses and take into consideration the 'pros and the cons' of each business. I'm an optimist. Whilst we are in "unchartered waters" re: Covid 19, I think that then when this virus can be contained - calm will be restored and people in general will start to feel positive. Let's also hope a vaccine can be developed soon as well.
Davie: There are very few industries who aren't affected by the coronavirus and each to a varying degree. What's clear is that certain industries are thriving (super markets, pharmaceutical, health) and others are severely affected (gyms, hospitality, leisure, entertainment). If you're looking to buy a business, then be aware of these affected industries and what the potential risks are if you were to buy a business that's been negatively affected. Assess these risks and mitigate them where you can. You may not expect to begin operating the business immediately while a lockdown is still enforced. People and businesses that have historically done well are those that have seen these downturns as an opportunity to get ahead. Rather than cutting spend and shifting to survival mode, those with the financial luxury to invest have found it the best time to put your capital to work. But it pays to do your homework.
About the Experts
Jeff Romanowski - Founding Director of Adelaide Business Sales.

Jeff has over 33 years experience in the specialised field of Business Broking. Jeff has a genuine interest in people and helping them to achieve what they have set out to do, whether that's selling or buying a business.

You can find Jeff on Linkedin

Jack Lee - Principal of Forward Business Sales and Acquisitions

Jack is a specialist business broker working with Chinese investors. With 20 years of diverse experience in working for corporations and owning small businesses. Jack has a solid understanding of Asian and western cultures.

You can find Jack on Linkedin
Davie Mach - Director of Box Advisory Services

Davie has over 10 years of experience in advising businesses in management accounting and taxation issues. He leads a passionate team who are dedicated to offering proactive and outstanding service to their clients.

You can find Dave on Linkedin
So if you are in the market for a business and looking to buy, be sure to check out these categories of essential services
Please stay safe, and good-luck in your hunt for a good business opportunity
Read Similar Articles

7 Strategies to Help Business Owners Cope with Stress during COVID-19
What's it like searching to buy a business?
Are you ready to buy a business?
About the author
---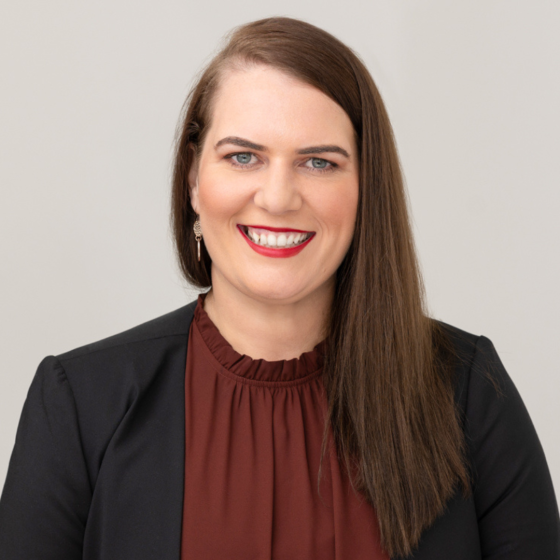 Vanessa Lovie
CEO
Vanessa is the CEO of Bsale Australia. Passionate about small business and hearing about the business owners journey. "It always amazes me the types and sizes of businesses that people have developed. It takes courage and determination to build a business. It's such a privilege to be part of this great community of business owners. I just love to connect and hear their stories".
---