Lawn care business - finding the right one for you
---
The Home Maintenance business is a booming industry in Australia, with Mowing and garden care at the fore. But before you jump on board and set up your own 'home grown' business, here are a few options to consider.
I like mowing the lawn, how hard could it be?

Mowing your own lawn is not quite the same as mowing lawns for a living. Generally we pick the perfect-weather days to get out and maintain our own turf, but in business, you must be prepared to get out there in all weather conditions.
Let's get physical! You really need to have the fitness and stamina for a labouring business. Pushing a mower around your yard may not seem too exerting but day in-day out is a different matter. Plus some properties may not have been tended to for long periods, or the terrain might seem more than you bargained for! On the plus side, you will become fit in no time.
Consider your proposed business location. Are there already garden maintenance businesses in your street? Elderly neighbours may be unlikely to be able to mow their own lawns but they also have very little expendable income. Do your surrounding suburbs even have gardens and lawns or are they apartment blocks and units? Consider how far you are willing to travel for a job.
There is also the business side to the business.
How do you set your rates? By time laboured? By property size?
How do you market the business? Letter-box drops or ads in the local papers and school newsletters? Radio ads? While you may get lucky having your brand spread by word of mouth, it may not be a bad idea to consider some form of marketing strategy as well, or as a back-up.
Paperwork and accounting: it sounds very tedious, but is the essential side of a money-making business!
What is your potential to expand? Is your business likely to employ other staff? Would you consider employing others – having a second or third round or someone who can look after your book-keeping and administration?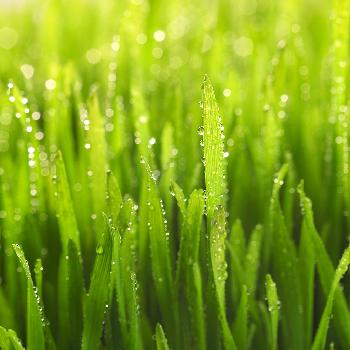 What are the benefits of buying an existing garden maintenance business?
The main two benefits are clients and equipment.
Building up a client base starting from scratch is a tedious and long process. By buying an established lawn care business, you're taking most of the hard work away! This will lessen the risks of the first-year trap a lot of new businesses fall into. Of course you shouldn't solely rely on the previous owner's hard work, but with an active customer base, there is less need to focus on marketing while getting head around the ins and outs of your new business – then you can build and expand.
Equipment and tools can prove to be expensive when setting out in a new venture, especially when buying them all at once. Buying a business will usually involve the equipment you require (for most jobs) in the sale. You can always replace and upgrade equipment as you see fit just without the massive outlay.
---
Related Businesses
---
What's in a name?
Maybe you want to take that extra step back and buy a garden maintenance Franchise. A well-established name and business system may help put your mind at ease when setting up a new business venture, and a franchise is the way to achieve this. Many franchises offer training for both the job and for running a business, as well as a small salary for the initial stages of your business ownership. They can take the drama out of marketing, as a recognised and respected name in the industry can go a very long way!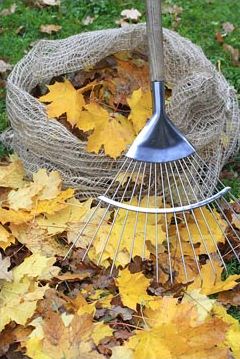 You are provided with a strong support network, often with the franchisor as well as fellow franchisees. A fee or royalty is usually payed to the franchisor, so if shopping around for a franchise, consider what would work out most cost-effective for you – a flat rate for leads generated, a percentage of your income etc.
Essentially, it comes down to what you're willing to put into the business to get the most out. The best thing about lawn care is grass doesn't stop growing! A one-time customer will most-times be a long term customer providing guaranteed income. And even when the lawns aren't getting out of control like in the summer, consider offering fertilisation and soil aeration services or branching out to installation of irrigation systems.
The most important thing to remember is to have fun! Appreciate the fresh air and sunshine, and the exercise. After all, it's better than sitting in an office watching the grass grow!
Check out lawn and garden care businesses for sale.
Read Similar Articles
Is it a good time to buy a landscaping business?
If you're looking for a business to buy - Bsale can help
---