The 5C's don't have to feel like the 5 Oceans
Last month we talked about how to prepare to buy a business to set yourself up for success. This month we will focus on what a lender looks for in a loan application.

It's often called the 5 C's of Credit;
Capacity
Capital
Character
Collateral
Conditions

Capacity

If you are looking to buy a new business this is a super important category to focus on . . . it's effectively what you are buying. You need to know all the ratios that go along with the P&L & Balance Sheet. What is the:

• DTI (debt-to-income)? Are there any existing borrowings that you will inherit with the business?
• Recurring Debts (rent, insurance, salaries, supplies, existing borrowings, etc) & are they well
managed?.
• ICR (Interest Cover Ratio) & can this be improved by either cutting costs without cutting volume
or quality?

Capital

Here's where you need to stump-up with skin-in-the-game! Investing your own money to back yourself for success. This gives a lender a sense of comfort that you are serious about building your business rather than a punter hoping to make a quick profit. Getting that number right is critical . . . the balance between investing just the right amount to get a banker interested without leaving yourself up the river without a paddle in an emergency.

Character

Are you someone who a lender can rely on to pay the money back over time & on time? As an ex-banker I often think that this is the most important but often forgotten measure for lending. Knowing that you have the capacity to pay back your debt is one thing but a client who can be relied upon to build & maintain a successful business whilst making their loan repayments on schedule is gold for a bank.

You need to be sure that your credit history is "clean" & that you have a decent credit score. Credit cards should be well used & paid down monthly when possible, transaction statements should show a reasonable use of funds commensurate with your income. Gambling debts are not a good look, nor are regular use of pay day lenders.

If you do have a history of default or have been a bankrupt, there are agencies that can help you to recover your reputation & improve your credit score. If you're looking to buy a new business, it's worth the time & investment to consult with one of these . . . who themselves have a good reputation.
With so many agencies & databases storing this data it can be difficult to recover from your sins of the past. However, it's not impossible & there are lenders who specialise in this space. It might be a bit more expensive, but if you rebuild your history over time & show that you are able to manage your money & repay your loans then the major lenders will start to approve your applications.
---
Related Searches
---
Collateral
Bottom line, this is what a lender can flog to get their money back if you go bust. but the benefit is not one sided. For you the borrower, it makes financing your business cheaper, usually a lot cheaper!

Banks will often want a charge over your residential property, good old fashioned bricks & mortar, that is relatively quick to liquidate & has an intrinsic value that can be measured on a regular basis.

However, not everyone wants to use their family home as collateral. So think about the other assets a business holds that can be used as collateral; equipment & machinery is one, recurring revenue & IP in a mature business are all alternative assets that a bank will look at as collateral.

Conditions

Here's where you need to work with a qualified finance broker to think smart & be smart about what you're requesting. Know what is the purpose of your loan, the conditions, the term. Going to a bank & saying I need a million dollars to buy a business won't wash. You need to do your numbers, write your business plan, know what collateral you hold, how much you're prepared to put in yourself as capital & what the cashflow will look like. Analyse the purpose of your debt & carve it up. The debt you need to purchase a business will have different character traits to your cashflow or equipment financing.
Applying for a business loan might look complicated & for some even unachievable but at Clear Options Finance we will guide you through the 5 C's of Credit. We will review your financials & work with you to put together a detailed debt structure & business case to be submitted to the lender. We will write a credit story that will give the lender comfort that you have done your homework, that you not only have the capacity but also the character that will suit their lending criteria.

Our objective is to find you the best lending conditions possible for your business & circumstances, creating a strong relationship with your banker to support your thriving business over time. We will demonstrate that you can & you will repay your loan.
To arrange a free 1 hour consultation with Clear Options Finance call 0478 732 343 or visit clearoptionsfinance.com.au
Read Similar Articles

Why cant I get a business loan
What is the cost of buying a business?
Buying a Cafe: Insider Tips from Cafe Owners.
About the author
---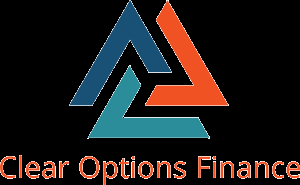 ---