What is the cost of buying a business?
As with any major transaction, buying a business is a lengthy and complicated process. One of the first questions one will ask when considering buying a business is how much does it cost, which all things considered, could also be one of the most important questions to be regarded. Jeff Romanowski from Adelaide Business Sales Pty Ltd lets buyers know the costs involved in buying a business, including some that people may not be aware of.
What are the costs associated with buying a business?
Apart from the obvious upfront cost of the business transaction, it is important for a purchaser to obtain financial advice from someone who isn't the business broker. This is mainly due to the fact that the business broker represents the vendor/ seller in the business transaction. An accountant would most likely be a good choice, however be prepared to pay fees for this service.
If the purchaser is borrowing money from the bank, be sure to account for any bank fees.
A lot of premises have a lease, so there may be fees for a leasehold on the premises, or a fee to the lawyers to draw up new documents for obtaining a new lease.
Some deals require stamp duty. You can find out more about stamp duty fees when buying a business on your relevant state or territory website.
In South Australia, conveyancers act on behalf of purchasers to get a settlement, so you will likely pay fees for a conveyancer too.
---
Related Searches
---
What costs should people be aware of?
Your setup costs are probably the most important thing to consider. A purchaser needs to make sure they have adequate working capital. Rent, wages, and utilities will all have to be paid. Ensure you have enough capital to purchase stock and budget for wages and utilities.
Sometimes a bank guarantee may be required by the vendor. This can cost up to $20,000 - $30,000.
Bigger businesses may require a directors' guarantee, which is an additional cost.
Make sure the business is compliant, eg: water and drainage. It costs money to bring things up to scratch. Don't get caught out. What is the most expensive thing to consider when buying a business? Even with these fees and costs considered, the most expensive thing to consider is usually what you pay for the business. It is especially important to ensure you are well informed and have done your research so that you can thrive. Be sure to get good independent advice from someone with experience, not just good ol' well-meaning Aunt Betty down the street.
Please note that Jeff advised that his advice pertains particularly to Businesses For Sale in South Australia
Read Similar Articles

What Industries Should You Look Out For?
The easy way to network as a broker, with AIBB's new NSW Chair.
Meet Dean Demeyer from Finn Business Sales Tasmania
About the author
---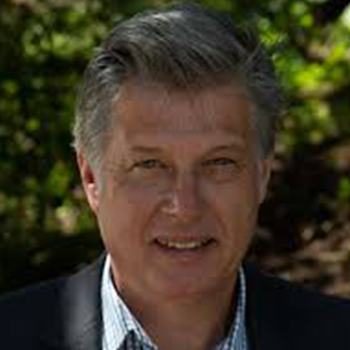 ---