The easy way to network as a broker, with AIBB's new NSW Chair.
David Ferraz has recently been announced as the new NSW Chair of the AIBB. He chats to bsale about his plans in the role, and why becoming a member of AIBB is a great idea.

For the uninitiated, the Australian Institute of Business Brokers is the peak professional body that looks after the interests of business brokers and valuers, across both Australia and New Zealand. The vital organisation aims to advance their members' interests by providing resources, advocacy, training, education, and professional support.
According to their remit, the AIBB "ensure that the education, training and industry standards are made available to, and maintained by all members, to ensure best practice outcomes for all stakeholders and to preserve the public trust in the profession." They do so through their own training courses, plus a mandatory Code of Conduct and Ethics, replete with disciplinary procedures to ensure the regulations are adhered to. Most importantly, though, is the community of brokers that has built around the organisation, connections which are strengthened and fostered through a series of networking events.
Prior to becoming a business broker, Ferraz worked in the printing industry, as well as in the manufacturing of printing ink.
"In those industries, I was largely involved in technical service, technical sales and product management," he recalls.
---
Related Searches
---
He first became a broker in 2006. "I initially leveraged my experience in the printing industry and mainly sold printing businesses," he explains of those early days. "Gradually, however, I expanded into selling other business types. I have mostly specialised in selling commercial and industrial businesses, such as manufacturing, wholesale, trades and B2B services businesses."

As with many brokers, he has sold most types of businesses over the years. In 2014, Ferraz undertook further training through the AIBB, completing the Registered Business Valuer course. "Since that time, I have steadily increased the amount of business valuation work that I do. Today I own and operate Argus Business Brokers and a sub-business, Argus Business Valuations."

As the new NSW Chair, Ferraz sees his main role as a continuation of the good work done by those who served before him.

"I would like to continue the work of building the public's recognition of the AIBB as a professional body whose members are known for their ethics and exemplary service.
"It is also my goal to work with government departments such as
Service NSW
and
Fair Trading
to ensure that AIBB members' interests are protected when legislation covering the industry is drafted."
Ferraz explains how the NSW Board is constantly working on new opportunities for AIBB members to network.
"These meetings are a great way to catch up with other brokers, compare notes and get advice on how to solve issues they are facing with deals," he continues, adding that the AIBB is working on new training programs for members.

"This includes providing CPD training sessions to ensure that each of our business brokers is able to meet their CPD requirements."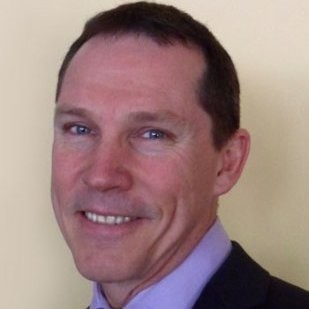 The AIBB also maintains BizStats, a database of actual business sales. Ferraaz encourages AIBB members to enter their sales successes into this database, as a way of ensuring its continual accuracy.

"In that way, we all enjoy a very powerful database of real business sales, which helps all AIBB brokers to more accurately estimate the likely market selling price of businesses that they list, appraise or value."

Another way in which business brokers can use AIBB to connect with other members is through the AIBB National Conference, which will be held later this year. Ferrazz says members look forward to this annual gathering, well aware of the unique opportunities it offers to catch up with business brokers across the country.

"It helps our members to develop truly national networks in the broking industry," Ferraz says of the conference. "Each year, the most successful and experienced brokers in the country share their knowledge. We have a jam packed, exciting program of motivational and educational speakers lined up. "

It's an annual tradition that still inspires Ferraz.

"After each AIBB conference I have attended, I have left energised and champing at the bit to get out there, do deals, and implement ideas that I have picked up at the conference."
To find out more about becoming a partner, sponsor or member of the AIBB, visit aibb.org.au. Alternatively, you can phone 1300 796 667 or email info@aibb.org.au.

Read Similar Articles

Business Brokers are preparing for the 2021 AIBB National Conference.
Successful sales: Three in a row for Advantage
Bsale Turns 21 and Launches a New Look Website
---