Truefitt & Hill launches an exclusive business opportunity
by DC Strategy 28th of March, 2022
Truefitt & Hill launches an exclusive business opportunity
Truefitt & Hill was established in London in 1805 as one of the finest traditional gentlemen's barber and perfumer. They are the Guinness Book record holders of the world's oldest barbershop, and have been serving the Monarchs of Great Britain and providing discerning gentlemen with only the finest in grooming and services since 1805.
DC Strategy has partnered with Truefitt & Hill recruiting candidates to successfully grow its established global franchise network in key cities around Australia and New Zealand, to further expand on their current footprint found in Sydney and Melbourne.
A service unsurpassed anywhere in the world, Truefitt & Hill has catered to the particular standards of London's gentry and is now a familiar brand in Asia, India and Australia, with expected growth into new markets this year.
On the cards is the likely expansion into New Zealand, with an exclusive opportunity available to the right candidate in key cities of the North and South Island. Business partners will have full access to all retail products while offering the services that customers around the world have come to respect and love!
This is a unique opportunity to join a premium and successful brand recognised by its history and world-class products.
Benefits of owning a Truefitt & Hill Barber Shop
Established International Brand
Franchisees will get to work with a prestigious brand that is well-known as the oldest barbershop in the world (Guinness World Records certified). The brand has even been appointed by the late Duke of Edinburgh and has a business model that has been perfected for over 200 years.
Multiple Income Stream Business (retail and service)
Franchise partners will get to sell premium grooming products crafted in England since 1805, such as signature branded colognes, hair clay, deodorant, razors, shower gels, combs, shaving brushes, seasonal gift sets and more. The store also offers additional services such as facial mask treatments and head massages. These products and services allow for multiple income stream opportunities.
Growing Industry
There has been a pivotal shift in the male pampering culture in the last decade, with men now being more open to the idea of focusing on taking care of themselves. Truefitt & Hill is part of this rapidly growing industry. The male grooming market in Australia has proved to grow strongly over the last few years and represents a huge market. The global market size is predicted to reach 81.2 billion USD by 2024 (Statista).
Sign up to Newsletter + eMagazine
Weekly updates on business sales and advice, delivered to your inbox.
World-Class Services
The brand is all about making their customers feel welcome, safe and comfortable, in a positive environment, with the ability to simultaneously refine appearances and alleviate the pressures of modern life. Franchise partners will get to help their customers feel like they can look their very best without any kind of stigma. Customers can relax and be serviced with a beverage of their choice, such as coffee, tea or even aged single-malt whisky. With strong brand loyalty, customers will frequent the store to experience Truefitt & Hill's world-class service, developing a personal relationship with the brand and its staff.
Innovative brand
Truefitt & Hill has a collection of products formulated with an exquisite blend of rare, natural and sophisticated essence. Their offerings include a full line of shaving fragrances, hair and bath products which can be purchased in-store and available on the Truefitt & Hill online shop.
Truefitt & Hill have been catering to the exact standards of London's gentry, when vanity and good grooming were the essential mark of the gentlemen. 216 years later consisting of research and intimate customer relationships, their knowledge, exceptional products and legendary barbering services provide the 21st century's man with both regal practical gentleman grooming services.
Truefitt & Hill offer all franchisees tailored training through a detailed workshop. Provided with a state-of-the-art operations manual, all franchisees will be backed by an international team and Head Office. Franchisees will have ongoing support from an experienced team who have witnessed the incredible growth of the brand in Australia over the years.
Moreover, business partners will have full marketing support available. This includes having access to all marketing collateral. All assets will be executed with excellence, backed by marketing experts.
Read Similar Articles

This Barber Shop is a Cut Above the Rest
Royal Stacks Expands its Kingdom
My Cabin Mate introduces flexible cabin-rental business opportunity
About the author
---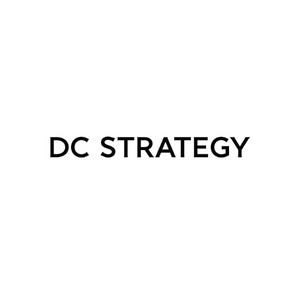 ---