PODCAST: What is Happening in the Business for Sale Marketplace
What is Happening in the Business for Sale Marketplace
Are you currently looking to buy or sell a business? It's very worth while knowing what is happening in the business for sale marketplace and we've got the perfect podcast for you!
The Deal Room Podcast, hosted by Joanna Oakey, is dedicated to helping Accountants, Business Brokers, and businesses that are involved in business sales and acquisitions.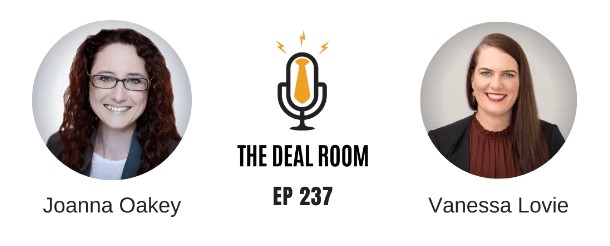 Vanessa Lovie, CEO of Bsale.com.au sat down with Joanna Oakley on her The Deal Room Podcast in Episode 237, to discuss the innovation in the business sales marketplace, how the business broking industry is changing, as well as strategies to help sellers gain more enquiries and utilise all the tools available to them.
Episode Highlights:
When a small business owner thinks about selling, what are the main ways to gain enquiries from buyers?
A rundown on BSale's latest Markets Insights
What do two decades in the business sales industry look like?
What is Bsale doing at the moment that's innovative?
Opportunities for innovation right now?
How is the market for business sales fairing at the moment
Listen On

Tags: entrepreneurs coaching career selling small business buying
About the author
---
Catherine Mangana
Customer Support
Catherine enjoys generating articles that highlight some of the opportunities that are now available for purchase on Bsale. She hails from a family of ...
---