Business For Sale Fremantle, Western Australia 6160
Business Category Franchise Re-Sale Product Manufacturer
$420,000
Description
Sales Generated Through Environmental Necessity!!
Life Style Business Opportunity - Sales up 35% for 2021 financial year and profits 17% for the same period.

No Special skills required to operate this business.

Have you noticed the weather patterns have changed lately - Yes or No?

Do you think other people have noticed as well - Yes or No?

Would you like to PROFIT from it? ABSOLUTELY!

WANT TO OWN A BUSINESS THAT HAS EVERYTHING?

⇒ NO DEBTORS – COD CUSTOMERS = LOW WORKING CAPITAL
⇒ EXCLUSIVE PRODUCTS THAT THE COMPETITORS DON'T HAVE.
⇒ SUPPORTED BY NATIONAL FRANCHISE.
⇒ GROUP BUYING POWER - Manufacturing Based protected by Patents!

Excellent barriers against competition with growing exclusive product range (you'll be convinced when you see it) will ensure a growing business.

The Business has been a leader in innovation and a key player in the emergence of its products. The business has had constant growth over a long period. A simple product range which provides a multitude of uses and selling features. A product that sells itself if compared to similar products in the market.

Low risk features of this business include:
• An exclusive area almost the size of Canberra ACT. No one else can offer the same product.
• Nationwide marketing from a well-recognised brand.
• Minimal stock holding.
• Only (3) F/T employees.
• Simple and easy to learn with no special skills required.
• Full training included in purchase price.
• Exclusive patented products with industry leading status.
• Unbeatable purchasing power provides high Gross Profit.
• Multitude of growth prospects.
• COD Payments No Debtors.

These products are ideally suited to Perth's Mediterranean climate and ever increasing stronger winds.

PERFECTLY PRESENTED BUILDING
Large office and showroom (both inside and outside) with ample production area. Enables the business to grow without having to relocate secured by an excellent lease arrangement.

HIGH GROSS PROFIT MARGIN
Growth driven by word of mouth largely from satisfied customers and a high gross profit margin of over 56% is indicative of a business which is both solid and has potential for growth.

A POSITIVE OUTLOOK FOR FUTURE GROWTH
Profits are increasing which is very rare in the current climate. And yet there is further potential for growth should the new owner wish to pursue the abundant opportunities on offer.

An EXCELLENT RETURN ON INVESTMENT Opportunity.

LOW STAFF – Would be perfect fit for husband wife or family team.

The business with its current staff runs like clockwork - Minimal staff are required. The owner's role is sales, administrative, and oversee this occupies 35 -40 hours per week. The business operates 5 days a week. No prior experience is needed and staff can be trained to have a good working knowledge in a short time frame.
The business has an active referral base with many satisfied customers. Every job completed is effectively a bill board for more sales not something you find very often. Furthermore, unlike most manufacturers, this business has no -one- single customer representing a large portion of its annual sales.

• Sales: $818,825
• Plant & Equip: $94,000
• Stock: $30,000
• Net Profit $153,000
• Price: $420,000

PERFECTLY LOCATED - the business premises encompasses a showroom, work area, office and is capable of handling further growth easily.
5 DAY WEEK

LOW STOCK HOLDING OF $30,000.
Most other manufacturers will carry much higher levels tying up capital which increases working capital.

PROFITS CAN BE PROVEN
The business has a complete set of verified accounts which clearly shows its profitability.

FOR THOSE WHO DON'T WANT TO BUY RISK

...OUTSTANDING Growth Prospects for The Future
...OUTSTANDING Gross Profit – Hard to beat 56% Gross Profit
...OUTSTANDING Business - You'll Be Convinced When You Read Our 70 Page Report

Adjusted net profit last financial year 2021 has grown 35% and sales compared to 2020 financial year.

There is no doubt about it – Businesses simply don't operate in a better environment than this!
Contact me today to receive a detailed business profile – the first step to your securing this exciting opportunity AND make an informed decision please call Pat Keenan-Smith on XXXXXXXXXX or Email: XXXXXXXXXX .

Important: Recent analysis of our business sales reflected over 75% of businesses sold were to buyers who registered interest against the business before the report was finalised, which eliminated the need to advertise the business for sale in the media.
Similar Businesses For Sale
---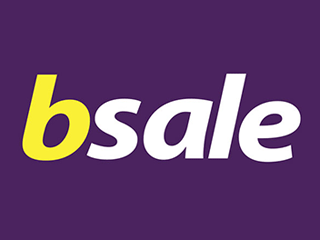 ---