5 Cleaning Franchises For Sale Under $300,000
With Australians focused on health and cleaner environments, there are franchise opportunities available for people who are driven to provide quality cleaning services. Bsale currently has nearly 400 cleaning businesses for sale at the moment, with prices starting from $20,000 you could become a franchisee and start a new career path.
People are busier than ever and the demand for cleaning services has skyrocketed. Why not take advantage of this boom and look into buying your own cleaning franchise.
Here are 5 cleaning franchises available for sale on Bsale today.
1. Low-cost Cleaning Franchise - Australia-Wide Opportunities
Price: $10,170
Start your own cleaning franchise with a proven business model and continuous support! We are experiencing increasing demand for professional cleaning services, which offers the ideal opportunity for everyone to start their own hands-on franchise business.
With a Fantastic Services franchise you get:
Comprehensive training and ongoing support;
Guaranteed jobs from day one (minimum turnover for the first 3 months, and then ongoing constant workflow)
24/7 call centre and customer service support
Brand recognition, marketing support and advertising materials
Exclusive sales training and bonuses for successful additional bookings on-site
5 years Business Guarantee + 3 renewal terms each of 5 years
2. Master Franchise Window Cleaning And Property Services, NSW
Price: $285,000 + SAV
Providing cleaning services including gutter cleaning, window cleaning, external house washing, roof cleaning, pressure cleaning and general property maintenance.
This business is currently providing services to entire Sydney and spanning from Illawarra, Shoalhaven and Albury / Wodonga right through to the Northern Beaches and Penrith.\
Key features include:
Opportunity to expand this franchise across the entire country.
Each area is owned and operated by franchisees who have extensive training.
Successfully Operating for over 21 Years.
No staff as all are contractors and Franchisees.
Head office marketing and operational support.
Proven concept with extremely low operational costs allowing larger profits.
Fully systemised franchise operation.
Sign up to Newsletter + eMagazine
Weekly updates on business sales and advice, delivered to your inbox.
3. Disinfection Equipment Distribution Biz - Australia-Wide Opportunities
Price From: $30,000
Looking for a fresh start? Join our well-established, innovative, eco-friendly disinfection equipment distribution business that has been around for 30 years. We are launching new innovative disinfection technology and we want people who are passionate about selling technology and growing the business within their own region.
The business has demonstrated great sales and profit growth over the years with a large business network and returning customers across Australia and New Zealand. By joining us, you can rest assured 100% of the profit in your designated area goes to you.
Business opportunities for new and existing clients from different target industries, including but not limited to:
healthcare
automotive
hospitality
accommodation
food and beverage manufacturing
education
4. Ecokleensolar Franchises – Nation Wide Opportunity
Price from : $24,497
Why clean solar panels? Sunlight matters! The dirtier the solar panels are the less electricity they can generate. This is the #1 reason clients request our services. Cleaning their solar panels means they are generating more power and saving more on electricity costs… and it is also a warranty condition that clients solar panels are correctly maintained.
This is a mobile operation, part of a franchise, cheap ownership and easy to run!
You will be part of a Nationwide Franchise with a proven track record of success and that is very reassuring. We guarantee business lead generation to get you, customers. This business is easy to run and it's low-cost ownership. We provide you absolutely everything – equipment, marketing collateral, vehicle signage, uniforms, CRM software, initial training and on-going support to run a successful business. Earn $100 per hour!
5. Cleaning Franchise - Gold Coast
Price: $12,000
We have an existing Domestic Cleaning franchise for sale in The Gold Coast.
With an average weekly turnover of $700 per week with room to grow. This is being operated by 1 person but would suit a husband & wife, or couple this could turnover between $2000 to $3000 a week. Start from day 1 earning an income.
The last financial year Black & White Home Services pay out with all it's aged care work over $1.5 Million dollars back to it's Franchisees, Join us and be part of our great team.
Black & White Home Services have so much work that all our cleaning franchisees are full, so we need more franchisees out there cleaning.
We have lots of age care contracts so turnover will grow.
Price includes all equipment and chemicals needed to start and full training.
---
Related Searches
---
Read Similar Articles
Shake it or Make it: Ash never let roadblocks get in his way
Royal Stacks Expands its Kingdom
Looking to Trade your Job for a Business? 6 Trade Service Businesses for Sale!
About the author
---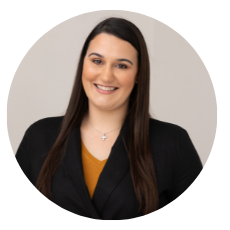 Catherine Mangana
Customer Support
---