5 Online Businesses For Sale in Australia on International Internet Day!
Commerce and Website Businesses For Sale in Australia
Ah, the internet! It's hard to remember a time before we had a wealth of knowledge at our fingertips and a laptop or phone was the portal to the rest of the world. The internet has opened up many doors to people, one of the biggest being the ever-growing world of e-commerce!
Here are some mind-boggling stats:
There are over 4.3 billion internet users in the world
4 billion users connecting via a mobile device
1 million new internet users every day
57% of the global population uses the internet
On average, internet users spend 6 hours and 42 minutes a day online
The first internet connection was made on October 29th, 1969
The world wide web (www) was made publicly available in 1991.
Bsale currently has over 150 e-commerce and online businesses listed for sale in Australia for those looking for an online based business to run from the comfort of their own home. There are many benefits to running an online based business, the most enticing being the minimal amount of overheads and travel involved in the business. Who wouldn't enjoy waking, up, sipping on coffee and being ready to start your work day in pyjamas.
Here are 5 e-commerce businesses and websites that are available for sale in Australia now.
1. Student Tutor Business Homebased and Australia Wide
Price: $50,000
This student tutor business has been established approximately 10 years and operates in NSW, QLD, ACT, VIC & SA.
Large team of tutors and part time managers in place tutoring students from schools in Kindergarten to Year 12 face to face and online in all subjects through NDIS programs and private tutoring.
Owner of business has developed a computer program to manage database of students, tutors and managers and is operated from a homebased office with low overheads and a website in place.
Approximately 4,000 clients on database managed by way of fully automated online system with CRM with CRM integrated with Zapier webbooks to SMS system.
2. Mobile Apps - Booming Work From Home Business
Price: $19,950
Help Business Owners get more customers using Mobile Technologies and a range of Digital Services. Get full training and support with no royalties to pay.
Essentially what you do is provide a range of technology based solutions to businesses that solve common problems almost every business has. You'll enable them to make more money, get more clients, stay ahead of the competition and reduce expenses from these in-demand technologies. You won't need to do any of the tech work as we have a full team of people to do all the tech work. Essentially we wholesale you the services and you retail them to your clients. We provide FULL training, systems, best practices with continuous ongoing support.
This business suits the serious entrepreneur wanting to make a significant six-figure income while having the flexibility of a lifestyle business.
3. Established Ecommerce Store – Interior Decor And Homewares
Price: POA
This simple to run eCommerce store is operated from the comfort of your own home and the business model uses 3PL and extensive dropshipping. Low overheads ensure maximum returns to the owner. The business offers strong social media engagement, a fully optimised website and an extensive loyal customer base. Along with wholesaling products to builders and designers across Australia, this business presents excellent growth opportunities.
9 years established eCommerce store with significant revenue well past $500k+ per annum.
As a full turnkey business, all the preparatory work and hours of sourcing products, suppliers, key contacts and much more has been done for you. Not only does this business offer an established business model and trialled product range without the cost and risk of starting a business from scratch, but this opportunity also represents great value for someone who is looking at entering the online business market.
4. Natural Hair Care Supplies Business


Price: $4,400
Become part of a billion dollar industry and be one of only a few online retailers selling the latest in natural & organic makeup products and makeup accessories.
Invest in this excellent opportunity to own and run your own online organic & natural makeup supplies business that you can operate from home or any location.
We have secured a long term Australian distributor with access to an excellent range of over 6000 health products. No minimum order quantities and allow you to ship orders directly to customers so you dont need to carry any stock.
The current store has 450+ real natural makeup and body care products ranging from Natural & Organic Blush, Lipstick, Eye Liners, Face Creams to natural body care, dental care, hair care and more. In addition there are 300+ Makeup Accessories & Tool products such as false eyelashes, nail art supplies and hair extensions.
5. Online Ecommerce Store Selling Vintage Goods
Price: $8,000
Mission Modern is an Online eCommerce Store selling Vintage Homewares, Furniture, Games, Vintage and Vintage-inspired (new) fashion and more.
Set up in 2018 as a part-time project for the owner, this business could easily be expanded into a full-time enterprise.
Everything set up and ready to go – work from home at your own pace. The website has plenty of capacity for more products and is the perfect platform if you want to pivot to a completely different product.
About the author
---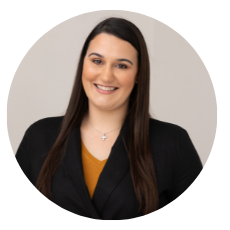 Catherine Mangana
Customer Support
---