6 Indian Restaurants for Sale under $200,000
6 Indian Restaurants for Sale under $200,000
Fancy some Butter Chicken, Beef Vindaloo or Rogan Josh? Aussie's love to enjoy a good Indian curry.
With over 1,500 restaurants for sale in Australia on Bsale, Indian cuisine makes up a small percentage. However, there are some good opportunities available for new business owners or those looking to expand their current restaurant chain.
2021 Masterchef contestants Kishwar Chowdhury, Justin Narayan and Depinder Chhibber recently showcased the beauty of curries from India, Pakistan, Sri Lanka and Bangladesh. Combining Australian flavours with south Asian spices, contestants showed a fusion never before seen on the show. Whilst in the Nothern Territory Kishwar prepared a Hariyali Chicken, Wattleseed Naan, Bush Tomato and Quandong Chutney. This recipe was a twist on the traditional Indian Hariali kebab and received rave reviews (see recipe).
Indian cuisine like many is very diverse. With climate, location, agriculture, and centuries of trade influencing the food that has been produced. You will find restaurants that may have an influence from particular regions in India such as pujab or gujarat.
The benefit of buying an Indian restaurant vs starting from scratch include:
Repeat Clientelle
Income
Established location and lease
Menu
Fitout
Easier to get a loan

When buying, you can always make adjustments to the menu, fit-out and continue to grow and expand the business.
We have put together a list of 5 Indian Restaurants in NSW and VIC currently for sale for under $200,000.
1. Cafe Indian Restaurant For Sale In Regional NSW
$175,000

Are you thinking of making a switch to rural NSW? We have a very profitable cafe for sale on the border of NSW and Victoria in a major regional hub.
Very popular and well-established Cafe and Indian fusion restaurant. Huge opportunity for further growth by trading in the morning and 7 day trade.
Consistent sales of 10K per week
low rent
Not a franchise
Wednesday to Sunday trade
Under Management for last few years
Net profit of 2-3k per week

The business enjoys high exposure to passing traffic with a great location in the central business district on one of City's main roads. Cafe on border between NSW and Victoria. Approved business to sponsor Chefs and Store Manager.

There is an opportunity for growth with the option of seven-day trading and doing morning trade.
2. Hip Indian Fusion Restaurant | Sydney CBD

Price: $185,000
One of Sydney's most highly popular and sought-after Inner-City locations.
Offering a range of inventive Indian inspired dishes with a cheeky twist on the traditional, this is anything but your average run of the mill Indian restaurant.
Established over 5 years ago the business benefits from excellent online reviews and has become incredibly popular with locals and tourists alike. It's original cuisine, funky fit out and excellent standard of service means this business offers a valuable point of difference setting it apart from its competitors.
Located in a highly affluent area within one of Sydney's main restaurant hubs, this business benefits from main street frontage, high volumes of foot traffic, ample parking and easy access. The business also has full time, part time and casual staff who are all well-trained, seasoned professionals able to work without direct supervision from the owner.
About the Business
• Currently open for dinner Tuesday to Saturday and lunchtimes Friday and Saturday keep work/life balance
• Further potential to boost revenue with additional dinner and lunchtime trade
• Low rent (less than 10% of turnover)
• High Turnover
• Consistently booked out for both sittings
• Established in 2016
• Seating for approximately 50-60 people
• Liquor License
With plenty of potential to increase its current turnover the business boasts a well-maintained trendy fit out as well as all equipment needed to operate efficiently and effectively. Without need for any immediate investment into fixtures, fittings or equipment this business is ready to go simply walk in and start a profitable trade from day one!
3. Licensed Restaurant In A Prime City Location – Pyrmont - Sydney NSW
$150,000
Turnover: $600K – Only 3 minutes walk to Darling Harbour!

Currently trading as Vrindavan Indian Restaurant, this long-established eatery is perfectly positioned to benefit from the thousands of tourists visiting Darling Harbour.

Able to seat up to 80 customers – and with no competition, this spacious restaurant would suit any cuisine.

Business Highlights:

-Established 24 years with the current owner for 10 years
-Annual Turnover: $600,000
-Lease $6,927, 4+4
-110 m2 premises – able to seat 60-80 diners
-Licensed to sell alcohol
-List of Assets includes stove mounted ovens, dishwasher, split air conditioning, high pressure burner, full office set-up & more
-Customers include local residents, office workers + tourists
-Currently doing no marketing
-Staffing: 2 F/T + 3-4 casuals, depending on needs
-Flexible trading hours
-1 week training/handover
-Website: vrindavan.com.au
Prior to COVID and International border closure the business would see 15,000 to 16,000 International tourists every year. Border re-opening will see the business return to its pre-COVID trading. The restaurant is well placed in a popular location with a strong reputation with big travel houses across the globe.

Already well set-up and established, this excellent investment would suit a restaurant or coffee shop operator who understands the hospitality industry. It could be run as-is or changed to suit the buyer – you choose!
4. Popular Indian Restaurant In Melbourne's North East
$185,000
Strategically located on what's been voted the busiest road in Melbourne's North Eastern suburbs, this Indian restaurant is positioned among all the hustle and bustle and can't be missed! The rapidly growing residential area is packed full of successful businesses and key amenities including major supermarkets, medical centres, universities, shopping centres, corporate offices and more, and experiences enormous amounts of both foot and motor vehicle traffic daily.

The 280sqm premises is extremely well equipped including a full commercial kitchen, two large storage areas, rear access for deliveries, beautiful chandeliers, comfortable seating, a large 10 burner cook top, a wok burner, tandoor oven, a hot plate for Dosa, fridges, freezers, salad bars and much much more.

The restaurant has received fantastic reviews for their tastefully decorated premises providing a relaxed ambiance and great dining experience for patrons.

Key features include:

*Taking $11,000 per week
*Seats 60 inside
*10:30pm Liquor license
*Open for lunch and dinner 6 days per week, closed Mondays
*Affordable $849 rent per week
*7 Year lease remaining with more available if desired
*Prime shopping strip location on a busy main road
*Huge potential
*Plenty of parking available
*Easy operation
5. Famous Indian Restaurant For Sale - Malvern VIC
$125,000
An exceptional opportunity to own a renowned, under management, a profitable successful Indian restaurant.
Weekly Sales - $7000 to $8000
Reasonable Rent - $915 including GST + Outgoing
Open 7 nights & lunch time on weekend
Premise liquor license - 11pm
Beautiful setup - 40 seating inside & 12 backside
Great Reputation - strong social media presence with nice website.

This award-winning Indian restaurant was established in 2006 & has been successfully operating for the past 13 years in Malvern.

This restaurant has built a reputation for its cuisine & street food in Melbourne.

Great location - this restaurant is located in a busy residential area on busy Main Street , great exposure with good foot traffic.

Genuine Vendor - happy to give Trial & full handover with complete training.

Contact Seller
About the author
---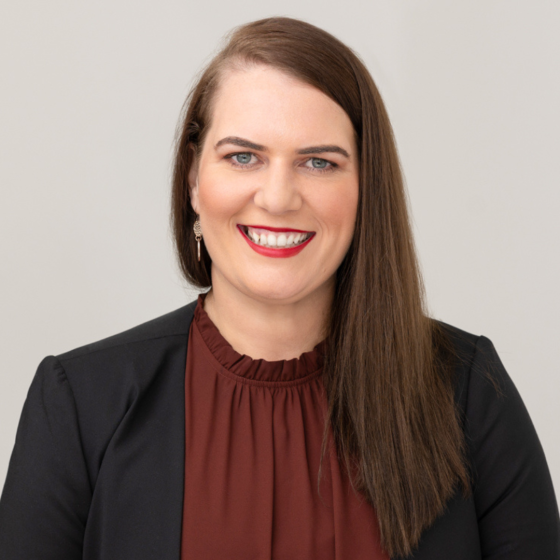 Vanessa Lovie
CEO Bsale Australia
---