6 Work From Home Businesses For Sale Right Now
---
---
The business sphere is ever changing and with the constant advances in technology, there are more and more opportunities to run a profitable business from your own home office. 2020 has brought the work from home business model to the forefront, and low overheads teamed with work-life balance make buying a business that you can run from the kitchen bench a much sought after opportunity.
---
STEM Education Training And Hire - Melbourne, Victoria
This business involves the hire of 21st century STEM related equipment to schools to cater for the inclusion of programming and STEM focus
Sale includes registered trademark, website, Google Analytics and AdWords accounts (not currently advertised), legal contracts, brochures and approx 25K stock .n the Australian curriculum. There are opportunities for consulting, training and teaching to schools hiring the equipment. You can work as much or as little as you like.
This is a great opportunity for a teacher wanting to get out of their full-time classroom duties with the scope to develop your own lesson plans and sell via the website or a motivated owner with marketing and IT skills together with some teaching experience.
Price $30, 000
---
Online Personalised Fashion Retailer - Sydney NSW
Custom Threads is an online start-up business retailing personalised fashion for kids and adults. This recently launched website hit the ground running, generating a good number of sales immediately. Social media platforms are in place with active followers. Minimal outgoings; Shopify platform $29/month, email $4.95/month
This business can run from any home-based location in Australia, utilizing a reliable Australian Supplier for quality merchandise and printing. There is also potential to extend the product range with the current supplier. The business model allows for the owner to order stock on demand which eliminates the need for storage space and increases cash flow.
Price $12,000 negotiable
---
Event Hire - Perth, Western Australia
This well-established industry leading business in the event hire sector is offered for sale. The products are used at weddings, corporate functions, birthdays and more. This event hire business holds preferred supplier status at some 35 venues and relationships with over 80 venues, with over 200 confirmed bookings awaiting the new owner with some $45,000 in revenue collectable.
The business has well developed marketing and operational processes with an opportunity to franchise the business – most of the work has been done!
Price $220,000
---
Pond/Aquarium Service & Cleaning, North Sydney NSW
Aquarium & Pond Maintenance Business that has been operating for over 20 years. The current owner only works 20 hours per week and is selective in the work taken on. This presents a new owner the ability to work in the business more or spend the time further expanding sales. It's a very big market with many avenues to explore. This business has a solid long term track record and huge potential for increased revenue.
One employee working on average 4 days per week. He has a good skill set and is reliable and happy in the role. His role is providing services "on the road". The owner is in a management role.
Price $260,000 + SAV
---
EcoKleen Solar, Australian Wide
You may not have thought about doing this for a living, but take a drive around your own neighbourhood and you'll soon see that solar panels are everywhere.
EcoKleen specialise in after-market care of solar panels in the residential, commercial and industrial sectors. They have a comprehensive range of services, including cleaning panels (how easy is that?), visual inspections, thermal imaging and reporting of anomalies, as well as bird and pest proofing solutions.
Training can be done remotely so you don't have to travel, and EcoKleen will arrange for hands-on "on the Job training" with a local franchisee. And, once you're up and running, the Commercial Division will assist you to get those lucrative bigger jobs in your franchise territory.
Price $19,497
---
Online Business Work from Home, North Ryde NSW
This online business is a five day a week operation but with very flexible hours / lifestyle, allowing the owner to work from home.. A factory / storage facility is in use with low rent for packing and deliveries. The business has over 5,000 databases that are regularly marketed to, with a strong repeat customer base. The vendor will provide full training and transition to incoming purchaser.
Price $129,000
At Bsale, we have been established since 2000 and have hundreds of work from home listings available.
Check out the current work from home businesses we have for sale here.
Read Similar Articles

Benefits of Home Based Business Opportunities
How to Work From Home: 13 Tips From People Who Know How to do it
Benefits of buying a 'work-from-home' franchise
About the author
---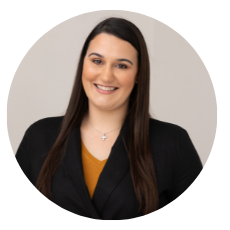 Catherine Mangana
Customer Support
---