5 Tips to Advertise a Business For Sale Online
---
Selling your business online might seem like a daunting task. Who do I go with? How do I know my business will get exposure? Will my business sell? These are all valid questions that many business owners looking to sell would be asking themselves.
Over the years I have seen a lot of business owners post their ads and just let them run with minimal content and photos that are difficult to see, and no 'personal' touches and they wonder why they are not getting much interest. So I thought its time I shared with you the top 5 tips that we have seen help businesses get greater exposure and more enquiries!
1. Photos!!
I can't stress this enough. Not just any photos, but good photos!! Clear images with good lighting that show all aspects of the business for sale. Think about real estate photos in a magazine, they look amazing because a photographer has taken the time to stage the photos. I'm not saying you need to hire a photographer. But take the time to think about what photos you should take to 'show off' your business. Maybe ask a photography savvy friend to come by and take some shots. It will cost you nothing (once you borrow a digital camera!) good photos are SO important in gaining exposure online.

Tips to consider when taking photos:
Weather: Did you choose the right day to take the photos? No one wants to see a car washing business with rain clouds in the background! Choose a sunny day with good lighting!
Business Location: People like to get an idea of where the shop is situated… street, mall, shopping centre. A photo of the front of the business will give interested buyers a sense of the area.
Store/Business Layout: Take 360 degree photos of the business for sale, from the entranceway to the cash register, to the shelving, to the room out the back, to the machinery, to the outdoor area. People need to get a sense of how big the space is.
Stock: If you have lots of stock be sure to showcase what you have. Make the photos creative, have perspective and make sure they look inviting.
Machinery / Cars / Equipment: You may have company cars, trailers, machinery, equipment that is vital to your business. Be sure to take photos that showcase it all. E.g. if it's a trailer with items inside, take a photo with the doors closed and showing all the branding, then opened with all the equipment (e.g. dog washing business).
Display as many photos as possible! They say a picture is worth a thousand words! People like photos, it makes them feel they know the business, they can picture themselves owning and running it.
If you don't want to take photos and wish to be anonymous, ask the website your advertising on if they have generic stock photos – its better than a "for sale" sign on your ad. A good website will help you generate interest in your business.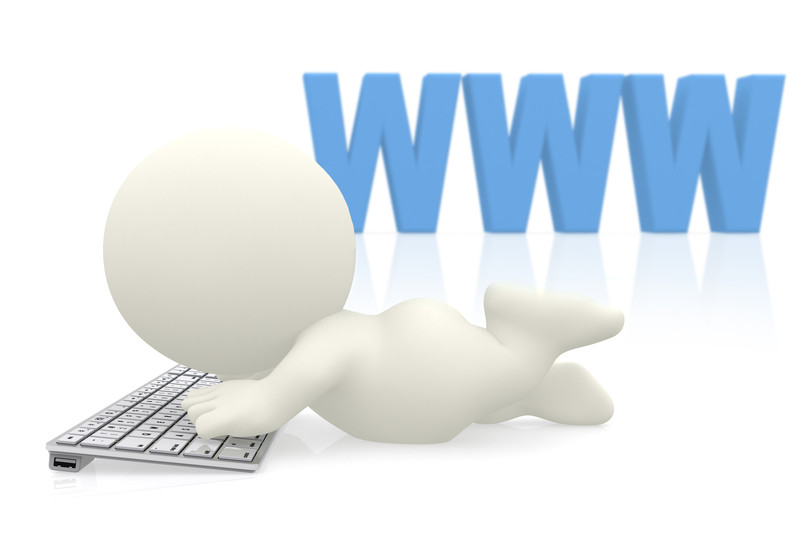 2. Content
Put yourself in the buyers shoes for a moment. You have found this business for sale online (now with excellent photos!) and you want to be able to read as much about it as you can. You're buying a business and want to feel you can understand all aspects of the business, trust the seller is not withholding any information and feel that it is profitable or offers you the lifestyle you want. No one goes into business to lose money!! They want to feel that this business for sale is not a 'dud'.
So back to being the seller… you think "I want to sell but I don't want to give away too much information online" problem with that – interested buyers will be hesitant in contacting you. So you need to decide how much information you want to display, if not much, than think creatively. Give the ad some personal touches, so interested buyers can associate with you.
---
Related Searches
---
Tips to consider when writing your content:
Location: If you don't want people knowing exactly where you are. Just put the suburb, but if you're a unique business or the only one in town, then people are likely to figure it out anyway. You can always put the area – such as Western Sydney if you want to remain discreet.
Price: The idea of putting POA sounds good for confidentiality reasons, but in reality it results in a lot less contact from interested buyers because they associate it with "too much money" and look past it. Instead you should try "offers above…" and deal with enquiries from there. You can also list it as WIWO (walk in walk out – basically no stock take, business is sold as is) or + SAV (additional cost for the stock, which is normally determined after a stocktake). If you are selling +SAV you may want to consider how much SOH you have as interested buyers may not be able to afford that as well. Consider having a sale, or returning some to the vendors if possible.
In-depth information: People like to hear how the business is going, you don't have to include all of these, but they give a well-rounded view of the business and are generally questions interested buyers would ask. If you didn't want to display all this in your ad, just give a brief overview and mention there is a "sellers memo". Items to include:

Do you have an established client base? Any contracts with other businesses?
Annual Turnover
Number of staff, Days per week you work, businesses hours or operation.
Why you're selling the business, how long has it been in operation?
What you like most about running the business (e.g. customers, flexibility)
Most productive time of the year
Is there anything unique about your products? Best-selling product
Is there much competition
Do you have a website, Facebook page, Twitter following? Provide links.
Details of the products you sel, services you provide.
Is the space freehold or rented, when is the lease renewal?
Are there any licences or fees?
3. Keep it Current!
Make sure you are watching your ad and make changes to it to reflect any changes. You might have written your ad at 6pm after a long day's work and left some important information out, or didn't showcase the businesses best qualities. Be sure to review your ad. Maybe update people on what's been happening, a recent big sale or a renovation. Its your page. Display what information you like. Connect with interested buyers.


4. Spread the word!!
Now that you have this online web page with a URL (web address), a unique ID#, great photos, in depth content with current information – spread the word! Good quality online sites generate a lot of their own interest (Bsale received 42,000+ visitors a month, primarily from search engines), but you can also do more. Mention your add on Facebook and Twitter, put an ad in the local paper with simply "café for sale in Dubbo $55,000 visit www.bsale.com ID#5670" it should only cost you around $40 and can lead to a page with a LOT more information and contact details. Why spend $200+ on big print add, when you can get an ad online for $159 and can be seen by thousands and showcase a LOT more of your business.
5. Consider your Exposure!
There are a lot of online advertising websites. Do your research, some sites have a high Google presence and rank, others do not. Some claim to get you on "16 websites" but what good is that if they don't appear on page # 1 Google for "business for sale" or whatever your key term would be – these sites are getting little traffic and will do next to nothing in getting you exposure. Google your key terms "business for sale SA" "Café for Sale NSW" and see what sites are appearing and what they offer. Sites like www.bsale.com.au can get you on other top ranked sites as well! Simply, the more high ranked websites you're on, the greater your chances of finding that right buyer.
So remember when advertising your business for sale online to use fantastic photos, have relevant content, keep it current and help spread the word – you never know who might be interested in buying it!
Where these tips helpful?
Did you manage to sell your business online? Tell us how it went!
Looking to buy a business or sell a business, Bsale can help you with that!

Read Similar Articles

If you're looking for a business to buy - Bsale can help
Advertising Business For Sale Online
3 Things To Consider Before Selling Your Business
---