Australia's Business Brokers Shine at the AIBB Conference.
Australia's Business Brokers Shine at the AIBB Conference.
The Australian Institute of Business Brokers (AIBB) has just wrapped up its most engaging conference yet, and it's safe to say that attendees left full of inspiration. 170 professional business brokers, including 68 newcomers, from multiple agencies gathered on the beautiful Sunshine Coast QLD to celebrate the year in business broking. A three-day conference that left everyone with smiles and a sense of connection.
In a profession often likened to real estate, business brokers stand tall as a unique group of professionals armed with specialized skills to navigate the intricate world of business sales. With fewer than 600 active business brokers across Australia, this tight-knit community plays a pivotal role in guiding business owners through the complexities of exit strategies, sales, mergers, and acquisitions.
Day One kicked off with CPD training by the AIBB for registered business valuers. Those not participating seized the opportunity to hit the lush fairways of the Palmers Resort for a friendly 18-hole round of golf.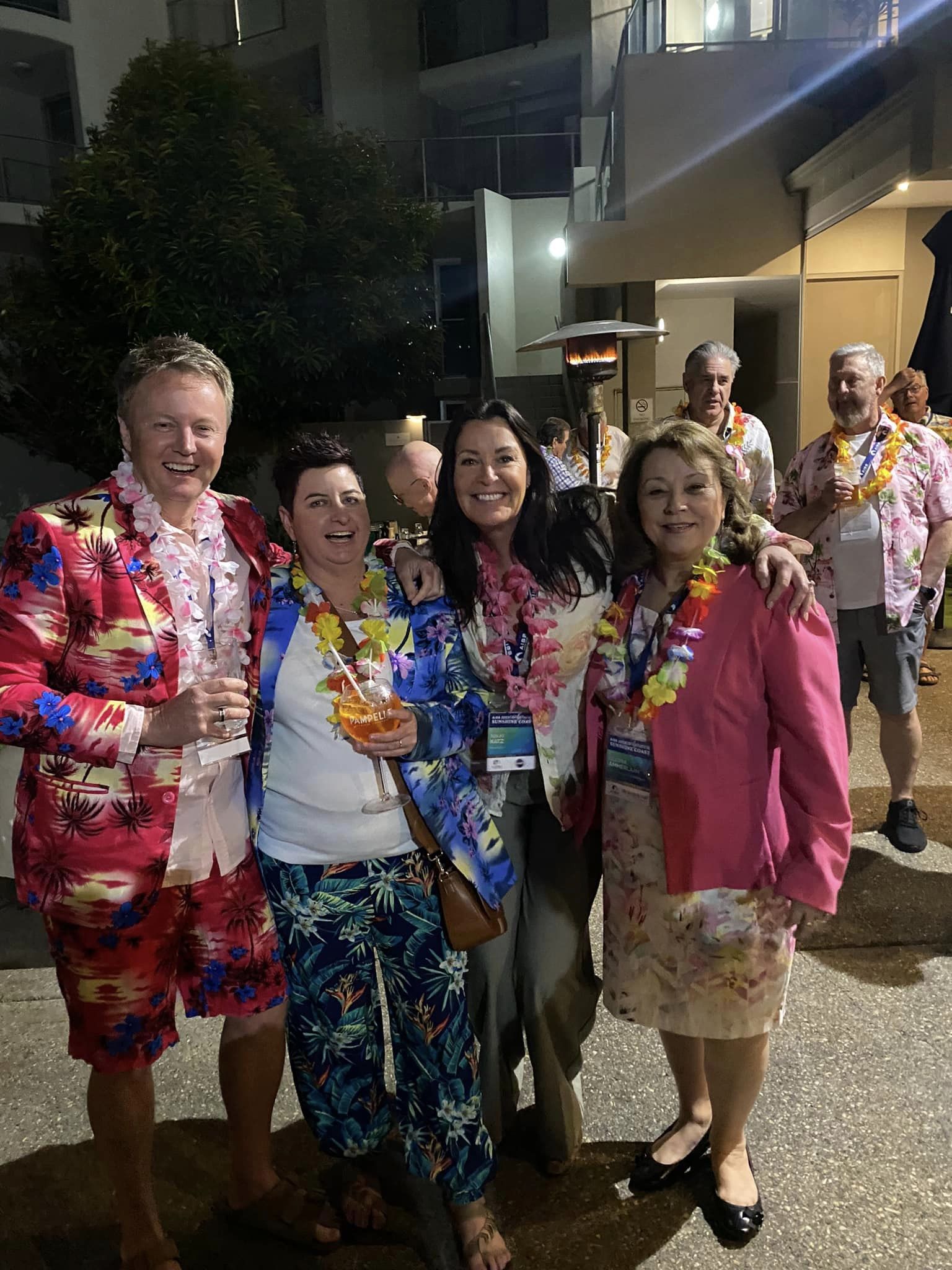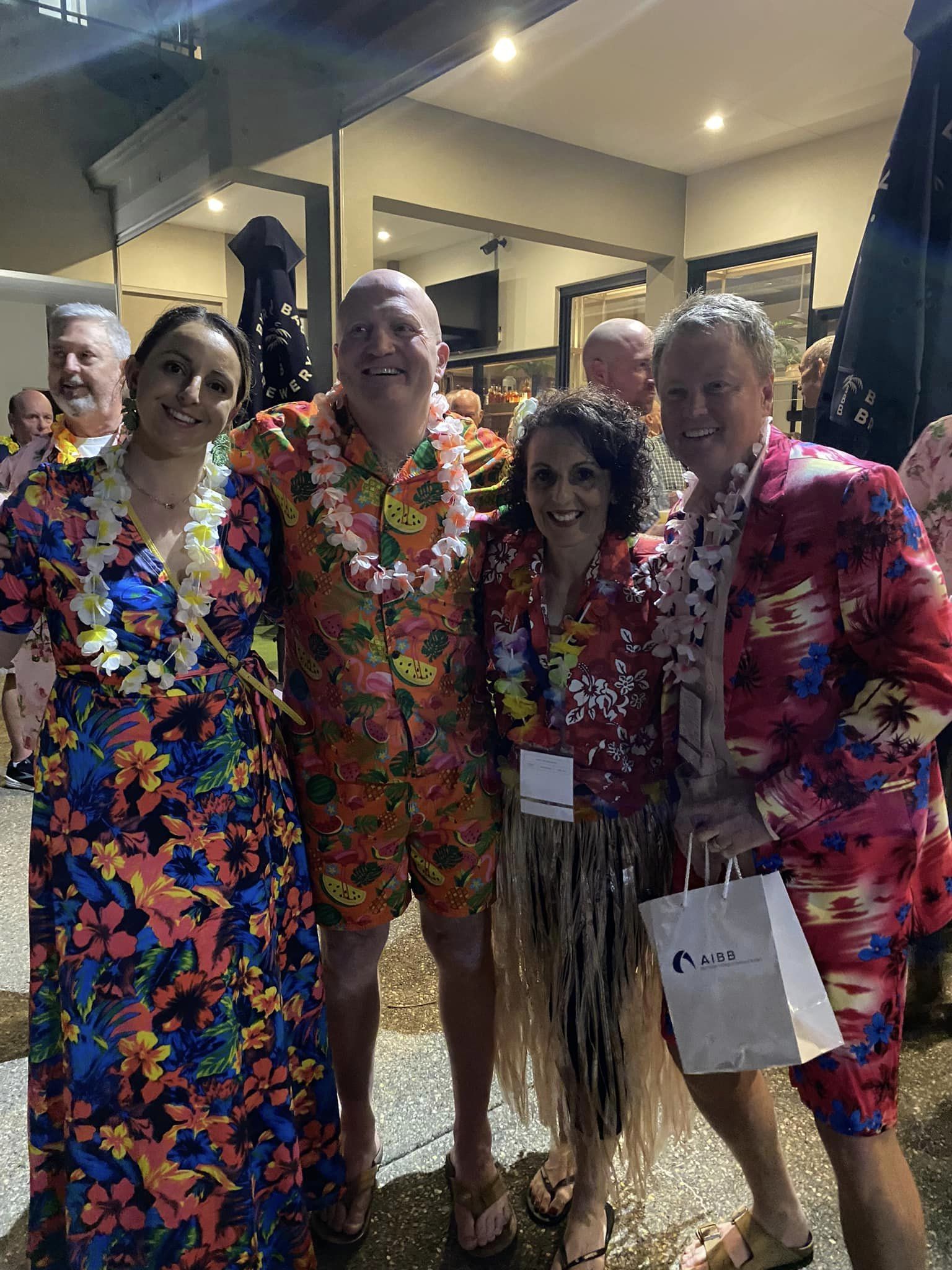 As the sun began to dip below the horizon, our brokers embraced a tropical spirit like never before. Wearing their most vibrant Hawaiian shirts, they turned the evening's welcome drinks into a lively luau. Gathered beneath the festively adorned tipi, they mingled and networked amidst the picturesque beauty of Marcoola beach.
Day Two kicked off with a networking breakfast hosted by sponsors: Slattery, de Jonge Read, and Winquote. The day's agenda delved into topics such as lessons of success through sport, cybersecurity, insurance, and a market update that kept attendees informed and engaged.
The afternoon's pièce de résistance was none other than the remarkable Steven Bradbury. World-famous for his iconic victory at the 2002 Winter Olympics in Salt Lake City, Utah, Bradbury shared his incredible journey of becoming the first Australian to claim Olympic Gold in short-track speed skating. His triumph, forever etched in sporting history as the "Bradbury moment," showcased his spirit and resilience. Bradbury offered a glimpse into his latest business venture, a specialty beer brand, "Last Man Standing," a fitting tribute to his unforgettable win.
In the spirit of sporting excellence, our attendees dove into competitive team-building exercises. With brokers from different agencies working together to take out the coveted title. Minds buzzed with creativity as they crafted beer brands, built coaster towers and came up with the perfect jingle in honor of their AIBB sponsor.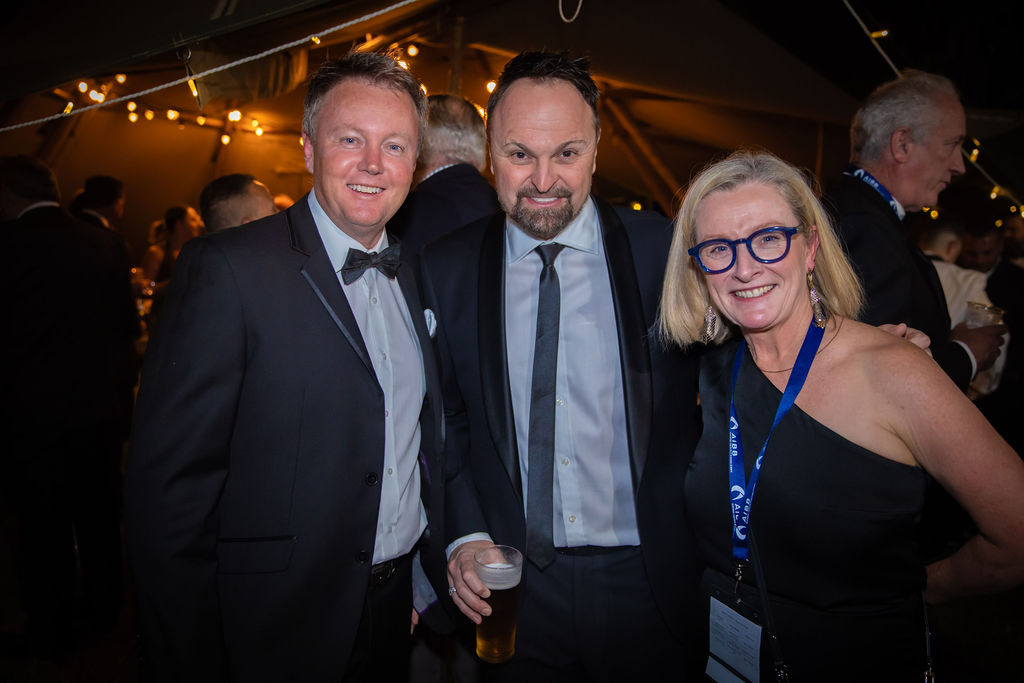 As the day's training sessions concluded, our attendees transformed into suave secret agents for the Awards night and a James Bond-themed Gala dinner. They celebrated the outstanding achievements of their fellow business brokers with style and sophistication.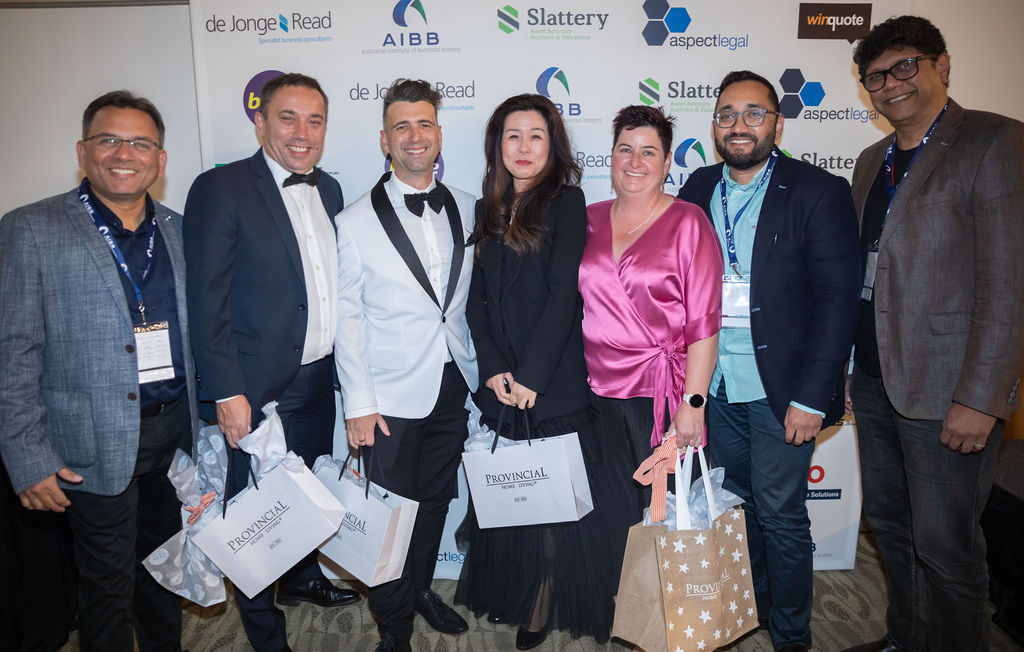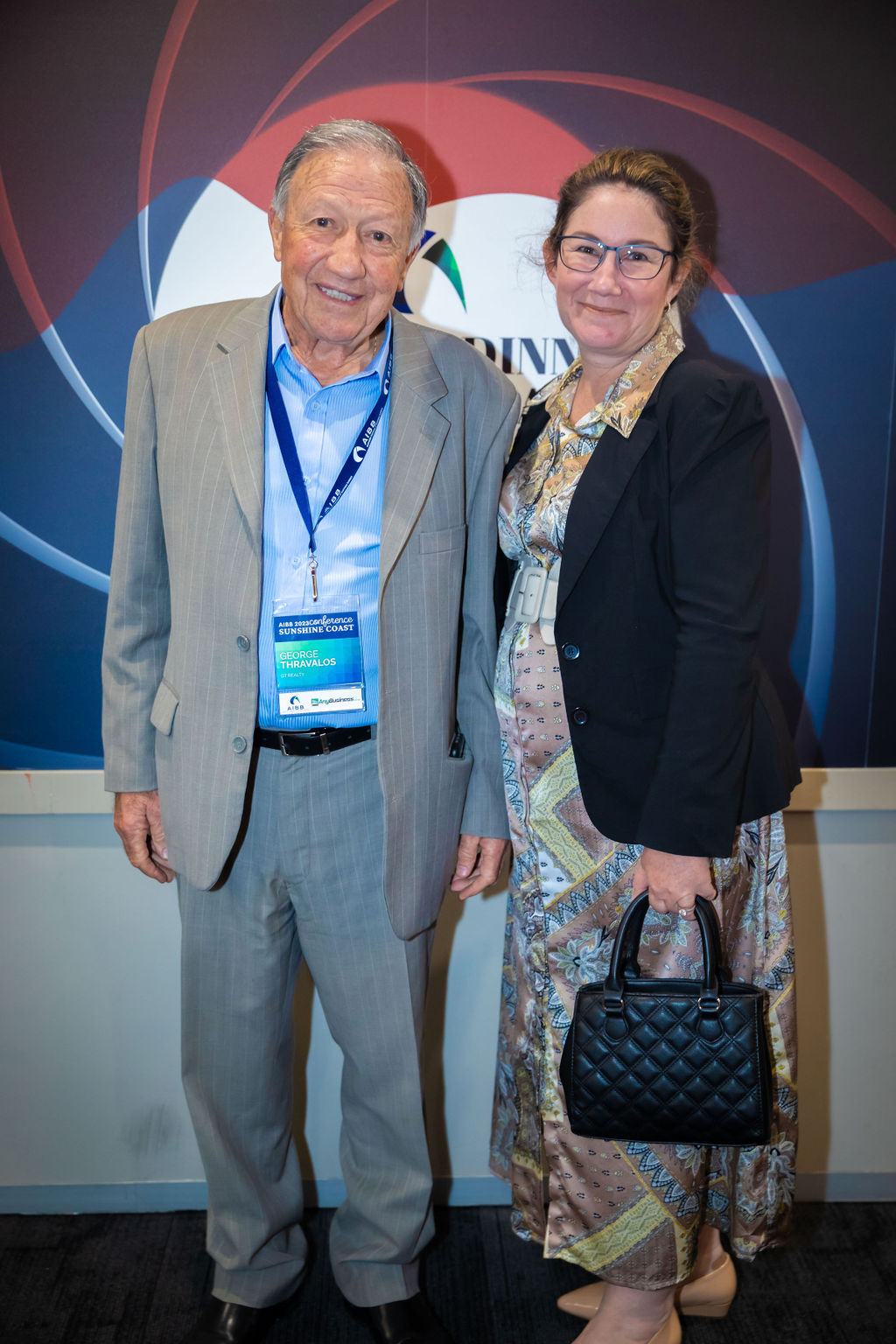 The Awards section commenced to recognise industry leaders who had shone throughout the year. Standout honorees included Brad Potter from The Health Linc., crowned Deal Maker of the Year and National Business Broker of the Year. Cameron Ryan from Xcllusive Business Sales who won the Deal of the Year award for achieving the highest dollar value in a single sale. Brett Buckley from Ray White Business Sales landed the AIBB Excellence Award for the highest total dollar value of sales. Praveen Pant from Tasmanian Business & Property Sales was celebrated as the Emerging New Talent, while Natalie Sirani from Attain Business Brokers received the prestigious AIBB National Chairperson Award.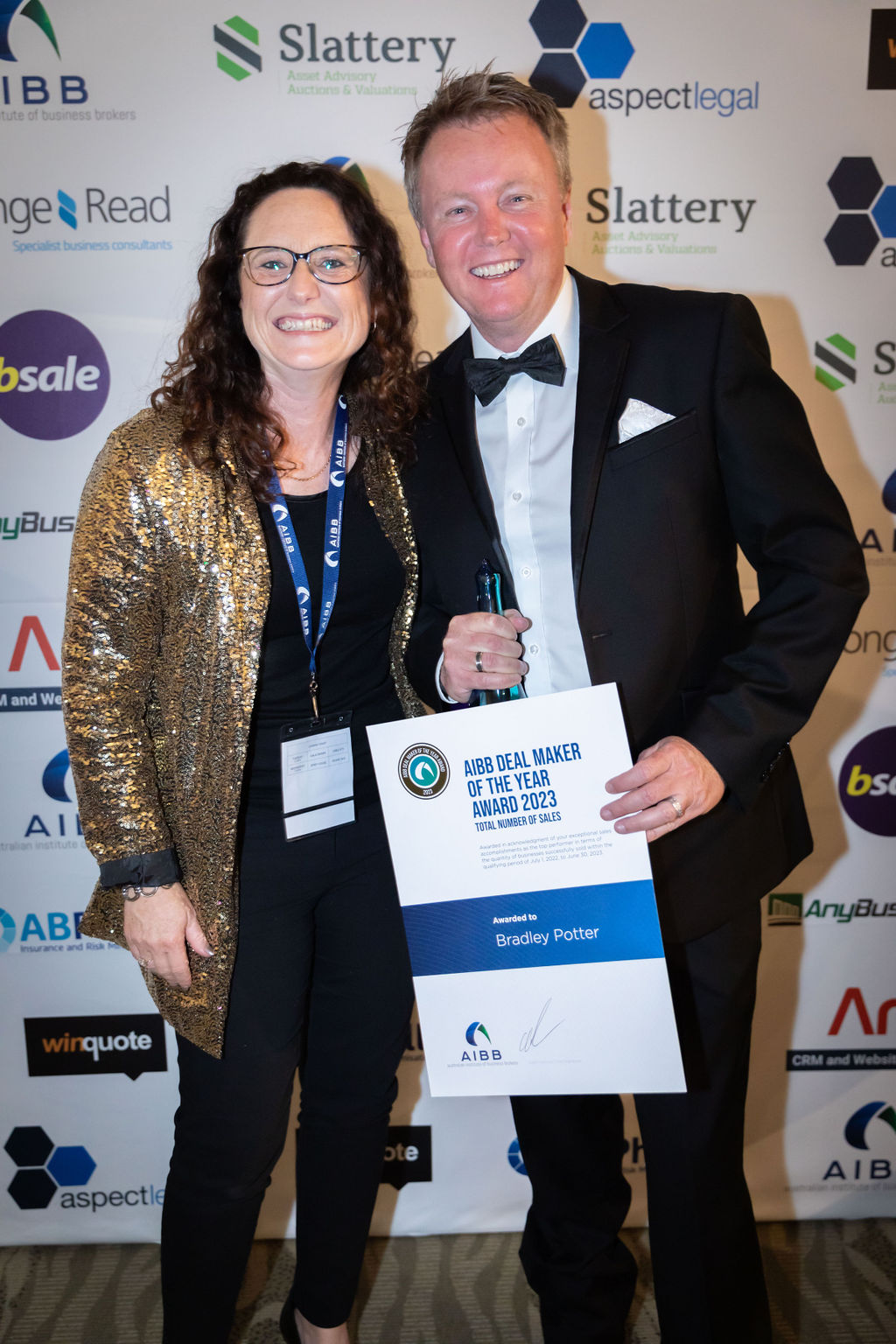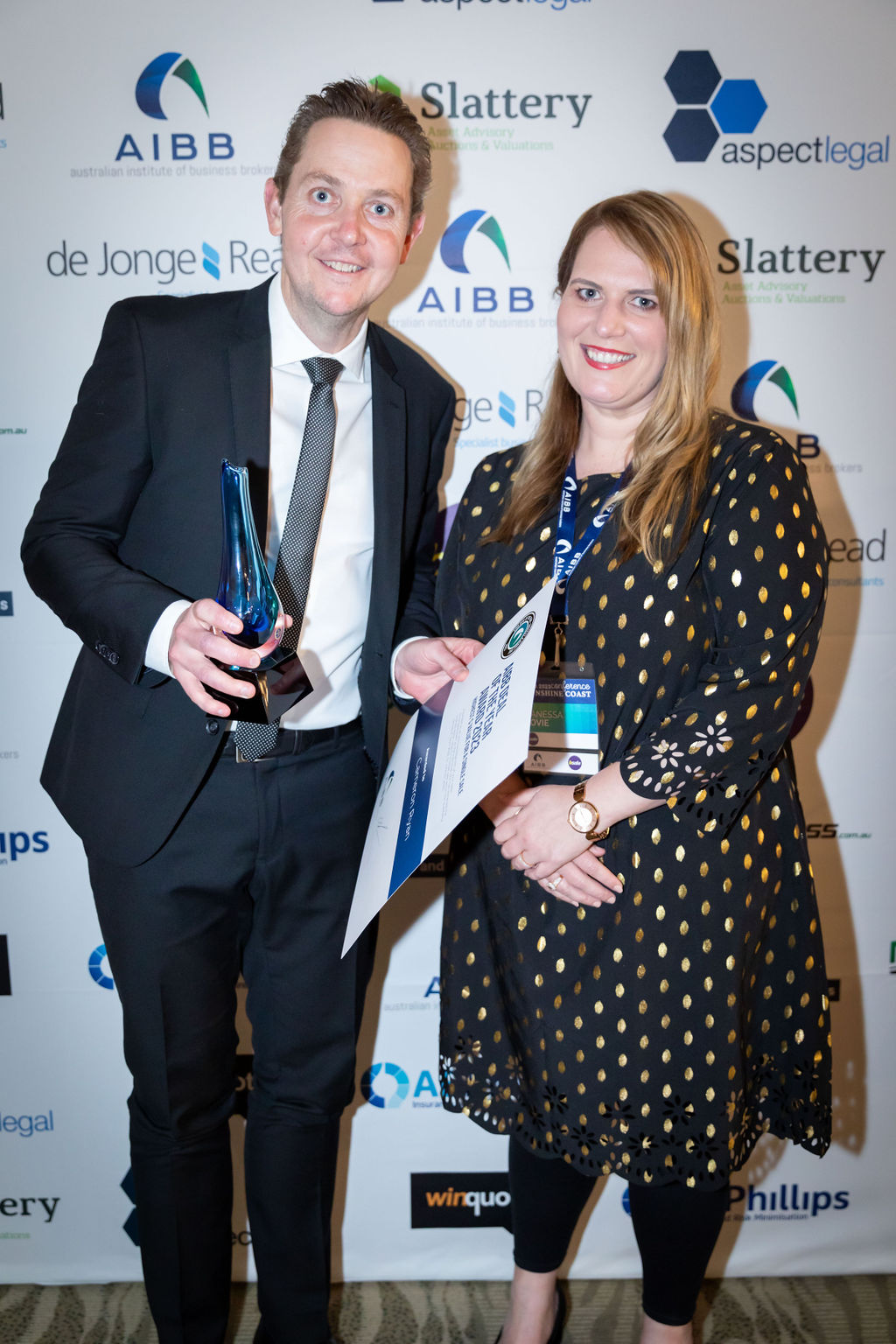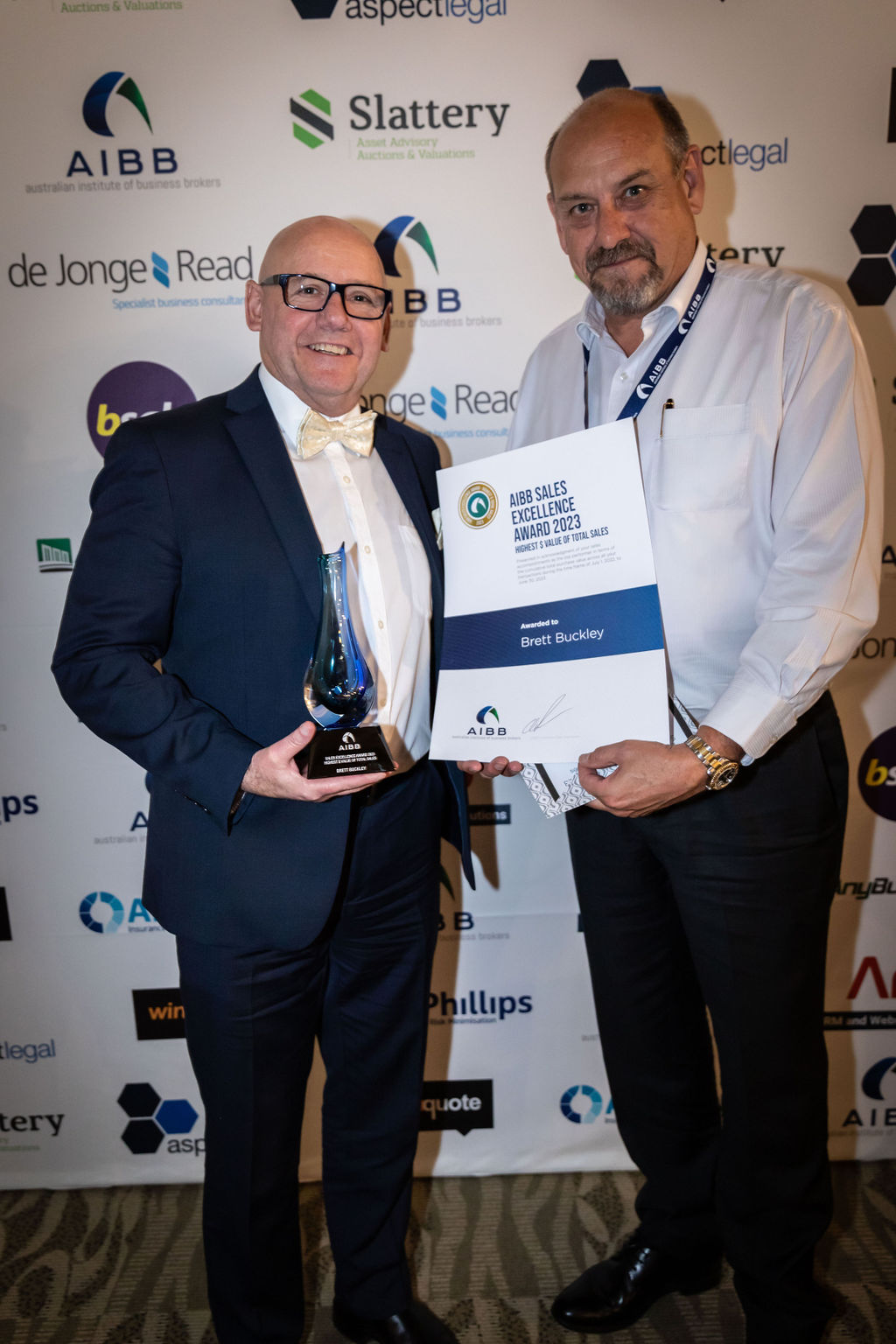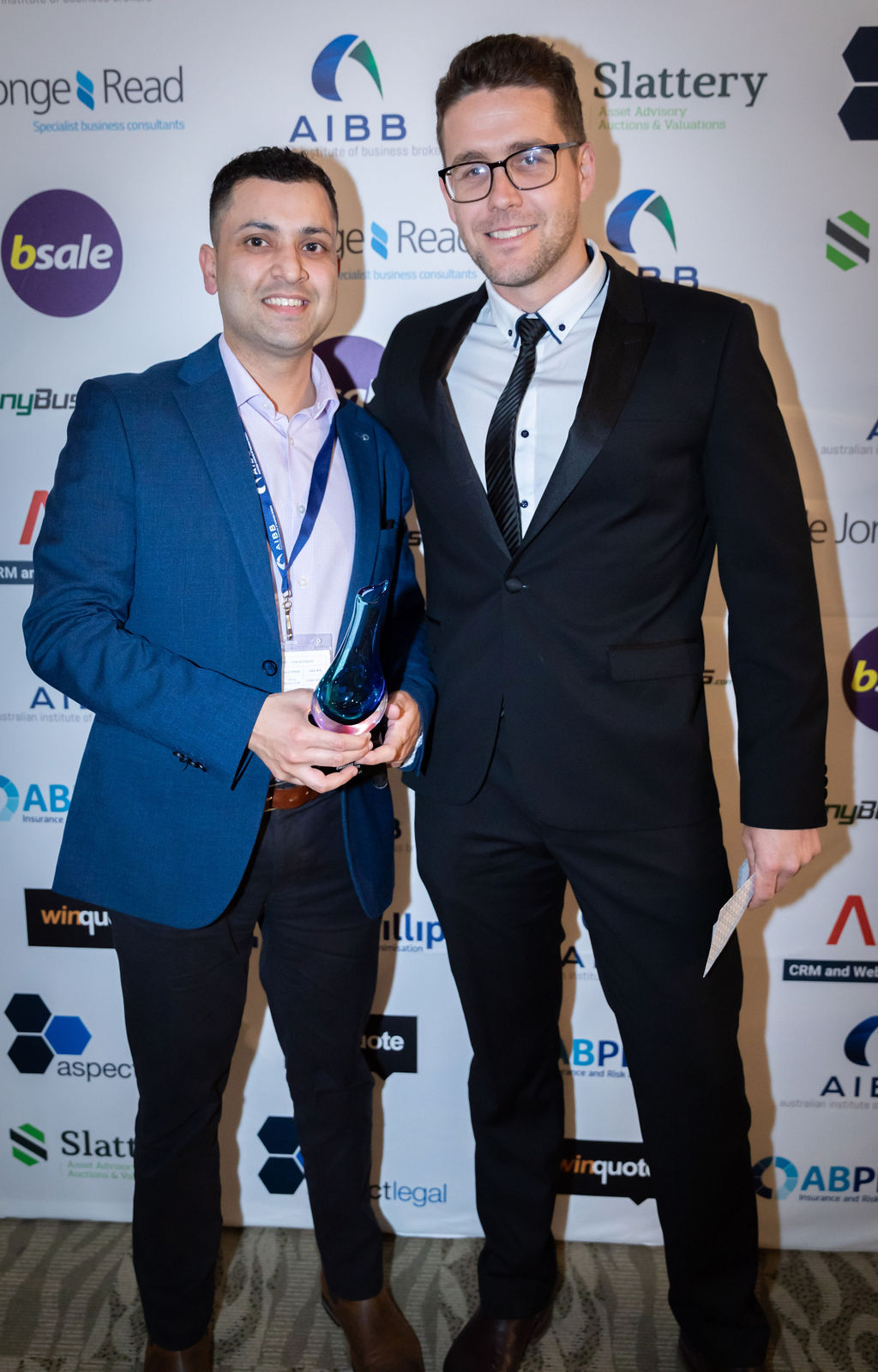 Day Three shifted the spotlight to immersive workshops led by top business brokers, marketing professionals, solicitors and exit strategy experts. As the day drew to a close, there was a sense of anticipation surrounding the thrilling team challenges. In the end, it was Team Bsale who triumphed, clinching the coveted team challenge award with their clever 'B Ale' creation and a catchy jingle to the tunes of Gilligan's Island.



The 2023 AIBB conference left a memorable mark on all attendees, fostering invaluable connections, knowledge sharing, and growth of the profession.
It was great to see a wave of new business brokers entering the industry and enthusiastically participating in this transformative event. From boutique agencies to large brokerages, it was great to see business brokers interacting and building bonds that look to shape the future of business sales and the development of the profession itself.
Tags: aibb aibb conference business brokers
About the author
---
Vanessa Lovie
CEO Bsale Australia
Vanessa is the current manager and CEO of Bsale Australia. Over the past 11 years as a business owner, she understands what it takes to grow a ...
---