Best Industries to Enter in 2023
Best Industries to Enter in 2023
Say goodbye to the COVID-19 pandemic! The world has been slowly but surely opening its borders, relaxing its restrictions to enable the entire population to move freely with less fear. So has Australia. We have live events start to gain steam in 2022, with 2023 promising to bring back jam-packed happenings nationwide.
Outside of live entertainment, the country has started to open its borders to tourists. From 6 July 2022, travellers entering or leaving Australia need not provide evidence of vaccination. Local travellers are also more relaxed about visiting other states for a holiday and maybe visiting loved ones from other states.
More relaxed restrictions also mean that businesses are free to operate at full capacity with no hindrances to operations. Import-centric industries are also freer to welcome more of the products or raw materials that they source from overseas to boost operations. Collaboration, especially in-person meetups with experts, may have a boost as foreign experts visit the country to collaborate with local professionals.
While the groundwork for businesses across most industries has already been done, there are a select few market sectors that may set themselves apart from the rest. These are the following:
Travel and Entertainment

2022 saw the revival of live, in-person events, such as expos, conferences, seminars, sporting events and concerts, among others. Global events include the Australian Open, the FIFA World Cup, the Academy Awards and Fashion Weeks in New York, London, Milan and Paris. More relaxed restrictions, as already mentioned above, may bring many foreign tourists to Australia. As such, inbound tour operators in Australia are expected to grow at a spectacular 4,280% from 2022 to 2023. Online travel bookings are also anticipated to grow at an excellent rate of 84.5% over the same period.
Hospitality Industry
One of the largest industries worldwide is the hospitality industry, being one of the world's largest employers. Locally, this sector generates significant tax revenue of approximately $100 billion per annum. While the hospitality industry has faced challenges, increases in travel and tourism are projected to drive significant industry growth. Keys to the sector's success are its ability to provide excellent customer service and create a welcoming environment for its guests.
Success in hospitality is projected to trickle down to the education sector, specifically from international students seeking world-class training and instruction. The best institutes can help arm students with the knowledge and skills they need to supply the much-needed workforce for the sector.
Business Support and Services
Due to the multitude of different businesses opening and changing hands, it has become paramount for owners to distinguish themselves from the competition. Expensive media marketing and advertising on print, radio and television are now long gone. Instead, marketing engines that are fully owned and controlled with minimal fees are now trending.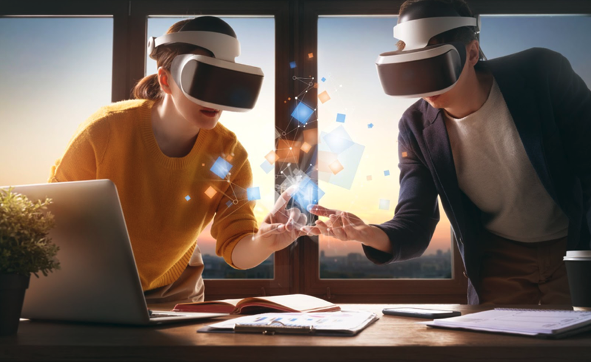 Examples of trending marketing methods are social media, SEO and content marketing. Different operators may be ill-equipped to generate traffic using the said methods and will need the support of marketing firms operating in the business support and services sector to guide the way forwards.
Growing operators that see an avenue for expansion may need additional capital to act on their growth opportunities. Many have tremendous potential, but few have the resources to push through. Here comes the venture capital industry, which can make equity investments and provide cash for business owners looking to expand.

Technology
Technology is a very broad market sector that trickles down to almost all other industries. Trending in recent years is the focus on robotics, artificial intelligence, augmented reality and virtual reality, among others. Robotics and artificial intelligence show tremendous pressure to make life easier for everyone by assisting with mundane tasks. Augmented reality and virtual reality may give everybody a new form of entertainment and aid in lifestyle choices.
Assistive technology for the ageing population may also be a popular trend in recent years. Elderly individuals and the disabled may benefit from increased mobility, whether in the comforts of their homes or out and about in the community. Improvements in assistive technology may enable the elderly and disabled to have a better quality of life.
The automotive industry may also benefit from improvements in technology as the world tries to minimise its carbon footprint. Electric vehicles are beginning to trend worldwide, with not only trending automotive brands releasing fully battery-powered automobiles. Traditional manufacturers are also starting to introduce electric vehicles to the global market.

Health

The COVID-19 pandemic has made people more aware of their mortality and their need to prioritise their health above all other concerns. Aside from traditional healthcare in the form of medical check-ups, the health industry has started to introduce novel services in which the public may be interested. Included in these novel services are genetic testing and stem cell therapy to treat and prevent various medical issues and concerns.
Cryo-banks may also be on the rise, especially with individuals who want to collect and store their genetic material for future use. Natural health therapies are also on the rise as people look for a better quality of life without resorting to aggressive medical treatments.

The Time Is Now!

There is no better time to become a business owner than today! There is a wealth of opportunity currently on the market. All they need are savvy entrepreneurs with tremendous vision and an unparalleled drive to succeed. We are on the cusp when the present intersects with the future when the bold and the brave are set to reap unimaginable rewards.
If you would like to be one of the trailblazers of the future, contact LINK today! We have a comprehensive portfolio of potential businesses that could catch fire beginning in 2023.

Tags: 2023 buying growth expand covid-19
About the author
---
Maurice Wolman
Mergers & Acquisitions Advisor
There truly is no other professional in the Business Brokerage or M&A Advisory industry quite like Maurice Wolman. His unique exp ...
---