Has your Cafe Closed? Heres 8 Marketing Tips for How to Keep The Love
Has your Cafe Closed Here's 8 Marketing Tips for How to Keep The Love
Social distancing laws have seen cafes across Australia shut their doors to patrons in order to 'flatten the curve' of COVID-19. Although it may not seem like it, now is the ideal time to prioritise marketing your cafe. You may not have your regular Sunday 'brunch crew' around to keep the love, but ensuring the cafe is at the front of most people's minds, (and social media feeds), could make all the difference once we come out of the other side. If your looking for a business opportunity than buying a cafe for sale might be a good option.
Here are 8 tips from 3 marketing professionals on how to keep on top of your cafe for sale marketing.

1 - Stay in contact and stay true
Brands who are out of sight will easily fall out of mind for many consumers. So it's important to maintain communication with your audience. Social media is a great way to do this, particularly if you already have a decent audience. Also look to other channels, like direct email. Remember, keep it thoughtful, personal and true to your brand values.

2 - Find ways to add value
One way you can stay front of mind, is by delivering value, albeit in a different way. History shows that people embrace brands that offer clear value. A brand that's doing a great job of this right now is Patagonia. Maybe you could teach people how to make a 'decent' coffee from the safety of their home using kitchen basics?

3 - Take the time to study
This economic climate won't last, but it will have a lasting impact on consumer behaviour. Take the opportunity to study the changes in purchasing behaviour and values, as well as the new segments that have arising. How can you adapt your cafe to meet their changing expectations?
Bonus tip - look for opportunities to pivot and re-open sooner.
Kathleen Casford, Creative Overlord at By Ninja
---
4 - Sell vouchers
That customers can redeem without a time limit. This way, you might lose money in the long run - ~20% compared to normal sales - but you'll keep the business afloat which is the number one priority at the moment.

5 - Sell your coffee with accessories online
And make guides on how to brew your coffee-store-style coffee at home. This can include a pack of coffee, coffee grinder, and a pour-over. Shoot video tutorials on your iPhone or publish some step-by-step guides on your website. Make it dead simple so people can follow and make their favorite coffee at home. Here, you're not only selling coffee but the rest of your assortment, plus, you create a fun activity that people lack so much when they're locked in their homes.
Jakub Kliszczak, Marketing Specialist at Channels
---

6 - Adapt your offerings to be Uber-Eats/Deliveroo-friendly
Does your cafe make the best-poached eggs? Perhaps you have Acai bowls that are Instagram-worthy? Consider how the quality of your food can be maintained throughout the delivery process.
Another idea is to pivot your branding by creating packaging labels with your logo and contact details on it, bringing your cafe experience to your customer's doorstep. This is great exposure!

7 - Offer a small treat to each customer
More than ever the world needs kindness and empathy. Baristas and cafe staff have always been ones to facilitate conversations for customers; your venue has become a third-place from home. Due to social distancing rules, this means communication has been impacted.
Here are some ideas to connect with your customers:
offer a small treat with each coffee purchase
provide a discount code to your regulars to incentivize them to order breakfast to go from you
Write a nice quote on a piece of paper making your customers feel nice and fuzzy

8 - Use this time to engage with your customers.
Stay top of mind by sharing photos on social media of: your muffins, cakes and coffee smiling customers asking how they're managing their time give your customers peace of mind by showing the precautions your venue is taking to look after their wellbeing (eg: hand sanitizer at the counter, gloves on barista's, photo of customers social distancing, your spacious footpath etc…).
Bianka Velevska from brand.ing
---
The conventional methods of making money from a cafe may be on hiatus at the moment, but using these marketing strategies, you can build on your potential customer base and other streams of income. It is important to pivot and adapt to the current climate, and leaning heavily on marketing should help your chance of success.
If you are looking at purchasing a cafe for sale we have thousands of opportunities available.
About the author
---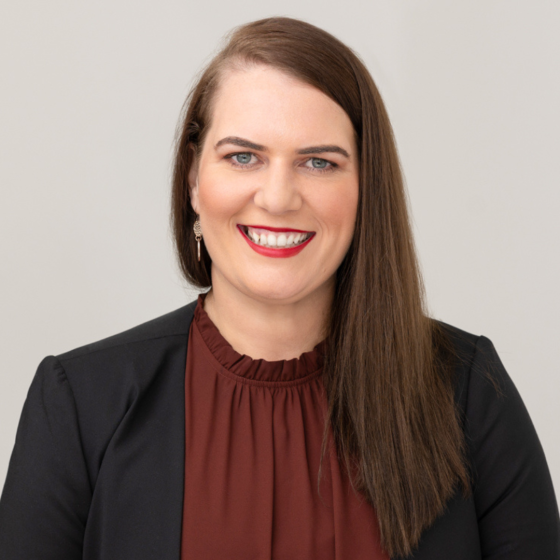 Vanessa Lovie
CEO Bsale Australia
---