How to Properly Invest in your Business
---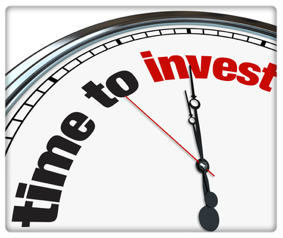 No one wants to invest in a business that will eventually flop, thus it needs to be done in the proper way if you want to reap great returns and remain relevant in the market years to come. For starters, you need to study the market thoroughly to know the kind of solutions you are going to offer. This will give you an idea on what to invest in. If there is any competition, it is vital to come up with new strategies and techniques that will be used to rise to the top.
Once this is done, other things that can help you invest in the proper way include:

Investing in customers
If you want your business to take steps in the right direction, you have to make sure that customers are thoroughly satisfied. This is what contributes to repeat business and new clients through referrals. You have to make sure that they feel like royalty whenever they contact the business to ensure that they are happy all the way. This can be quite challenging especially because different people usually have different needs but it is vital to study these to put a smile on all their faces.
Knowing where to source for products
Another thing that you should be keen on to invest in the business properly is where to get the products your business is dealing in. You can import from China as this can help you save a lot of money at the end of the day as taxation, labor, costs and some materials are way cheaper there. Look for an intermediary or a professional who understands the market so that they can help you find the right manufacturers. Try also and find ways that will keep costs to the absolute minimum even when shipping the products.
---
Related Searches
---
Look into the aspect of debt versus capital
Another important thing to consider when it comes to investment is debt vs. capital. Most business normally resorts to borrowing money that will be used to finance the business. This is usually not advisable as it means that you will only start enjoying the benefits after the debt has been paid for thus you need to use this only as a last resort and have a solid paying back plan. If you can, look for the capital that the business needs so that you can start off on the right footing.
Offer nothing but the best
Regardless of the business type you decide to venture into, it is absolutely necessary to offer nothing but the best. This is what will ensure that the business succeeds and also grows in the proper way. This is where you are supposed to pay close attention to even the smallest details of the entity to ensure that there are no loopholes that may end up bringing in bad business. Invest heavily into the company in all the aspects including labor, time, customers, money and everything else that affects the business to ensure that things run smoothly and you run a viable business that you are going to appreciate.
Author bio:
Tony Buchanan is a passionate blogger, freelance writer and a regular contributor to several blogs. He loves reading news and sharing unique articles through his contents. When Tony is not working, he enjoys music, camping and spending time with his family.
Read Similar Articles

How Are Business Conditions in Australia?
2 Government Grants that Could Help Grow your Business
What Now? Time to Look at the Best Case Scenario for Australian Businesses
---