How to Sell a Small Business in Australia
by 20th of February, 2012
---
Thinking about selling your business? Want to advertise your business for sale? Firstly, congratulations on making the financial and emotional decision to sell your business and move on (its not always an easy choice!). The next decision is deciding HOW to sell your business. If you are a small to medium business owner you have a couple of options: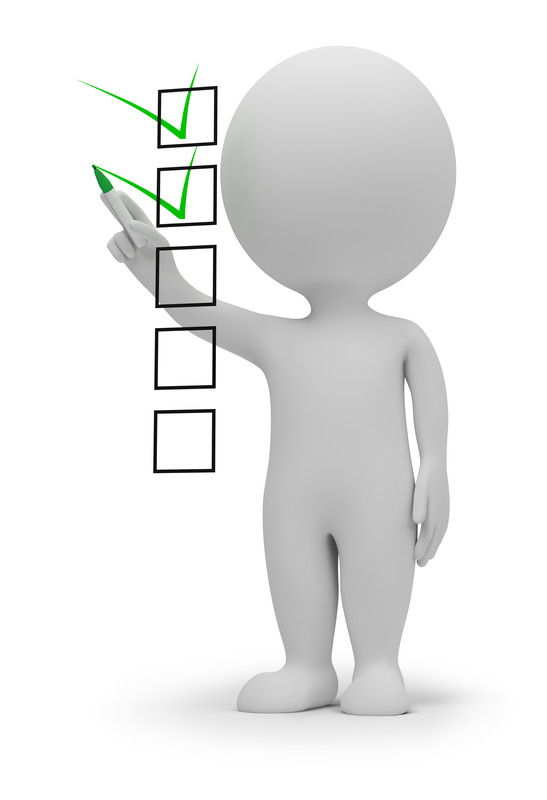 Business Broker
Business brokers have experience in business sales, can provide a valuation on your business, network with interested buyers, deal with negotiations and supposedly get the best sale price. In our experience, there are some good business brokers out there that work in the business owners best interests. They ensure the sale runs smoothly, that interested buyers are dealt with in a professional manner and get the best price possible. On the other side, we see brokers with too many business clients on their books, who may not get you the best price. We have seen businesses sold by owners, for more than what a broker had valued the business at. So when it comes to brokers my advice would be to shop around and find the right business broker for your business.If you are selling a franchise - there are some great franchise brokers out there that can help you work through your franchisee agreement and the process of selling.
When to use a broker: If you want a professional to handle your business sale - the enquiries and negotiations. If you are not comfortable making the sale or have time commitments then a business broker is a good option. Brokers tend to charge 7 - 10% of the business sale in commissions and sometimes additional for marketing costs. As a business owner you need to weigh up the time and expense of using a broker vs. private sale.
---
Related Searches
---
For Sale By Owner
With the internet taking the world by storm the option to sell your business online is increasingly getting easier. With Business for sale portals such as www.bsale.com.au being used by business brokers and owners to source interested buyers. Its becoming easier for owners to be in control of the sale and to sell their own business online saving themselves $1,000's in commissions.
You may be wondering... how can i sell my own business? What about all the paperwork and legalities? No matter if you go through a business broker or selling the business on your own, you are going to have to prepare information documents and consult with a lawyer and your accountant. Business broker may assist with some paperwork such as the letter of intent, and confidentiality agreements, but these can also be sourced from a lawyer.
What's involved in selling a business without a broker? What can I be expected to do?
1. Determining the price of your business. Its important to note that the value of your business is not just a calculation of turnover, its can be a complex range, including branding, location, customer base, market share, future growth of the business, years established and so on. I would suggest speaking with a few brokers in your area to see what they consider a reasonable price for the business. At the end of the day, its what an interested buyer is prepared to pay.
2. Advertising your business for sale. Websites like www.bsale.com.au can advertise your business for sale Australia wide and give you access to other top ranking sites to give you the most exposure.
3. Dealing with interested buyer enquiries. Be sure to do your homework. People will be asking lots of questions about the business and be wanting to perform Due Dilligence. Which is the processes where interested buyers delve into the financial, legal and daily operations of the business. Before releasing any information about your business, i would suggest the interest buyer signs a letter of intent to purchase the business ( which assumes they will buy the business if everything is in order, it is not normally binding). You should also get them to sign a confidentiality agreement. This way, your information is protected and it will seperate genuine buyers from "time wasters" or competitors. Your lawyer should be able to assist you with a confidentiality agreement and letter of intent.
4. Preparing a "marketing document". Selling your business is a lot like selling any product. You need to market it, your audience needs to know in-depth information about the business. For a small business this can be addressed in a one page document, known as a sellers memo. In it you should outline the history of the business, the main products you sell, your insight into competition and growth of the business, why your selling the business and any contact details such as your personal mobile number, accountant or lawyers details.
5. In order for the interested buyer to perform due diligence all of the relevant financial, legal and operational information must be available. It is a good idea to prepare this information when you first decide to sell your business. If you are intending to advertise and sell the business without the assistance of a broker, it will give you the confidence to understand your businesses and be prepared with documents that will assist in dealing with interested buyers enquiries.
Documents the business owner will need to have available:
When assessing a business's health an interested buyer will want to view financial records from the past 3 years. This gives a good picture of how the business has developed, if it has been affected by changes in the economy, climate, competition, staff, suppliers and much more. It allows you to forecast its growth and assess its viability.
Here is a checklist of the documents you might want to have available:
Financials: Tax returns (3 years), bank statements (3 years), balance sheets (3 years), accounts receivable / payable lists, owners salary, financial forecasts, stock inventory and cost price, valuation of equipment and fixtures.
Legal: Building leases, licenses, patents / trademarks, employee agreements and records of employment, franchise agreements, business registration (ABN), contracts / agreements, insurance policies, current loans / agreements. If it is a freehold sale, the land title and any agreements.
Business: Marketing plans, business procedures, employee manuals, training manuals, vendor and customer database, equipment servicing receipts, website details and statistics.
Other than having these documents prepared, the due diligence is also an important time for the seller to assess how the buyer intends to make payment and whether they already have the capital, have a loan approved from the bank or are awaiting finance. Requesting a bank letter to confirm loan or available finance is not unreasonable.
6. Signing all the paperwork. This is where the lawyers and accountants come in. They can assist you with the sale documents and transferring of the business name etc. If you have all the documents prepared and are aware of all the services and titles that needs to be transferred, this process with be easier.
7. Depending on the payment option you have decided on with the seller. Receive the money and start your new adventure!

Read Similar Articles

Tips on Selling my Business Privately
Deciding When to Sell a Business
5 Tips on Selling a Small Business Fast
---