Immigration and Business Sales
We all know that the Covid 19 pandemic has put our lives "on hold" for much of the last two years. This has been particularly true for prospective business migrants with Australia's travel restrictions and borders closures.
During the pandemic, LUX Business Sales and Advisory has successfully sold many businesses to business Asian migrants for 188A visa and 491 Regional Skilled visa. With Australia opening its international borders from January 2022, it provides the opportunity for successful business migrants to enter the local market once again as prospective business buyers. Our Brisbane business brokers are specialists in helping migration business buyers successfully purchase a business that suits all their business migration visa requirements.
Each state and territory have different requirements for the Business Innovation and Investment Program (BIIP) Subclass 188 visa, and you should check their respective business migration websites for more information.
In Victoria, there is a focus on STEM related expertise and businesses. For NSW, the government requires a minimum investment in target sectors of $500,000 in Sydney and $300,000 in regional areas. The South Australian government seeks to attract investment into businesses that drives innovation and employment into the local economy. In my home state, Queensland, the minimum investment into a business is $400,000 in Brisbane and the Gold Coast, and $300,000 in regional areas of the state. The most preferred industries include agribusiness, wholesaling, manufacturing, tourism, hospitality, and retail. And many migrants come to QLD to purchase a business.
Queensland was also the first state to introduce the Small Business Owners (SBO) program utilising the 491 Regional Skilled visa. For the SBO, the migrant must purchase a business for a minimum of $100,000 in a regional area and have operated it for six months prior to applying for the 491 visa.
Sign up to Newsletter + eMagazine
Weekly updates on business sales and advice, delivered to your inbox.
The most popular SBO businesses includes restaurants and cafes, convenience and grocery stores, home improvement, handyman services, massage business, newsagency, and IT consultancy services.
The origins of business migrants are mainly from Asia with Chinese heritage (same as ME!!) leading the way, but SE Asian countries like Vietnam, Malaysia, Indonesia being more prevalent. In other parts of the world, India, Pakistan, the Middle East nations like UAE and Iran and South Africa make up the emerging markets.
We all know Brisbane is going to host next Olympic Games in 2032. As a result, the surge in interstate migration and business migrants to Queensland will create a great opportunity for current business owners to sell their business.
LUX Business Sales and Advisory recent successful sales are in the Gold Coast-Convenience stores, commercial laundry, wholes and suppliers, Australian made goods exporting, retail stores, sushi shops, cafes, Asian restaurants. In Sunshine Coase-Grocery stores, Play centre, Commercial cleaning, sushi shops, cafes, gift shops. Brisbane-retail shops, massage shops, tea houses, sushi shops and Cafes.
Most business migrants and skilled visa applicants don't have business experience in Australia. So, an experienced business broker can help migrants choose a suitable business to help them successfully gain their permanent residency.
LUX Business Sales and Advisory, Is a boutique business brokerage firm with over 17 years of successful business experience. Our brokers have many years of experience and are licensed, qualified business brokers and advisors. We are experienced and specialized in 132, 188A and 491 SBO business migration sales. If you are looking for business brokers in Brisbane to sale your business in Queensland, you need to contact LUX Business Sales & Advisory. The Winner of Queensland Business Broker of The Year 2020.
LUX Business Sales & Advisory boast an extensive database of international investors and buyers and have a great connection with overseas and local businesses. We also hold qualified cash buyer's data base.
We are helping business owners to sell their businesses to the right buyers and helping the buyers purchase the right businesses. With conjunctional businesses agents, we are listing businesses for sale Australia wide.
Our team are qualified, licenced, and experienced business brokers and advisors with experience running their own successful businesses. Our brokers often attend professional courses and conferences. We are well versed in the many regulations and requirements of a business sale. Our warm, engaging personality and eagerness to deliver win-win results ensures sellers and buyers enjoy the business transaction process with us. Most of our clients come from referrals. Our team has the expertise to undertake most business sales engagements.
If you want your business to be SOLD to a business migrants cash buyer, contact us now- LUX Business Sales & Advisory
Read Similar Articles

Engineering a new way to do business and succeed
Take the Step from TR to PR: Consider Buying a Business
Vaccine economy and employment trends: What is in store for 2022?
About the author
---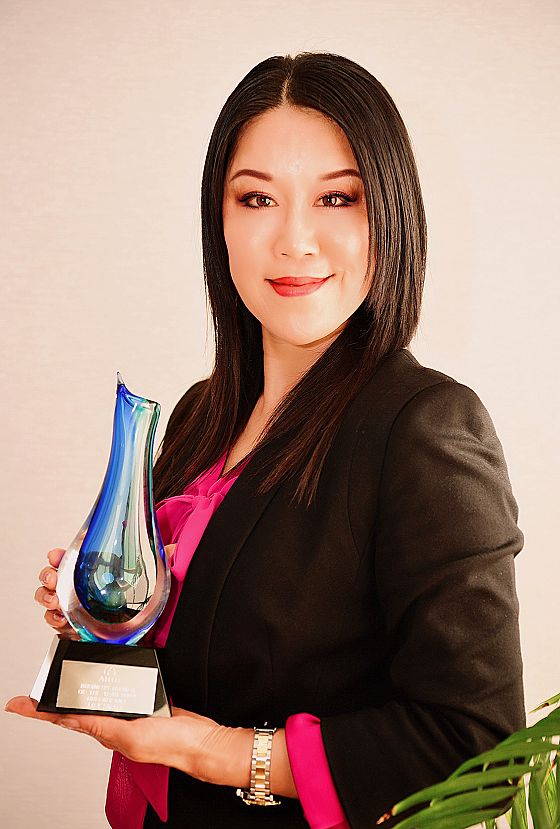 ---