Take the Step from TR to PR: Consider Buying a Business
With borders being restricted for the past 2 years due to Covid, there has been a decline in the number of temporary visas being issued. As of October 31, 2021 there are 1.6 million temporary visa holders in Australia, this is down from pre-covid numbers of 2.3 million.
Of these, around 655,000 are New Zealand citizens on special category visas. The next major group is people on bridging visas at 338,674. The other major categories of temporary visas include Students (308,812), Temporary Skilled (94,713) and Temporary Graduates (91,607).
Transitioning to permanent residency is the desire of many people currently within Australia. Once students graduate from colleges and universities they have the option of transitioning onto a skilled migrant visa which can involve working within their profession or through business options, such as buying a business.
"I have just finished my masters in accounting. It's hard to find a full-time position to get my 491 (visa) so I'm moving to Canberra in the new year and will buy a business" Haroon R.
Australia has a skilled migration program that aims to support and encourage professionals to continue to work and stay in Australia.
"The Skilled Work Regional (Provisional) (subclass 491) visa allows points-tested skilled workers and their families to live, study and work in designated regional areas for a period of 5 years. If you are granted a Skilled Work Regional (Provisional) (subclass 491) visa, you may be eligible to apply for the Permanent Residence (Skilled Regional) (subclass 191) visa, which provides permanent residence and the right to live and work anywhere in Australia." Visa Envoy
The 491 Skilled Work Regional Visa has a small business owner scheme. We take a look at 3 states currently offering the SBO pathway.
Sign up to Newsletter + eMagazine
Weekly updates on business sales and advice, delivered to your inbox.
Buy a Business in the ACT with a $200,000 Turnover
The small business owner scheme has made it easier for people to buy a business and continue on the path of migration. You must be living in the ACT for the last 3 months before being eligible and be committed to staying in the ACT for at least 2 years from the date the visa is granted.
To be part of the Small Business Owner pathway of the 491 Visa in the ACT, you must demonstrate the following:
Own at least 51% of an eligible registered business located in the ACT

Your business must have a minimum turnover of AUD $200,000 per annum (or pro-rata).

The business must have actively traded in Canberra for at least 6 months from the date established or purchased.

Your business must be profitable

Your business must be paying you the following salary:

190 nomination: at least $26,000 for six months.

491 nomination: at least $13,000 for three months.

You must employ at least one Australian citizen, permanent resident or New Zealand citizen for at least 13 weeks (minimum 20 hrs pw).

You must be able to claim Canberra Matrix points in the Small Business Owner Category.

Your spouse or partner must be a resident in Canberra for the last 3 months, or living overseas
When buying a business it's important you are aware of the criteria and options - you don't want to purchase a business only to find out you're not eligible for the Small Business Owner (SBO) scheme. The following businesses are not eligible: sub-tenancy, ride-share, taxi, delivery, courier services or an on-sold business previously used to qualify for ACT nomination.
> View Businesses for Sale in ACT
Buy a $100,000 business in Regional Queensland

Like the idea of living in regional Queensland and experiencing the country lifestyle? The QLD government is currently offering a Small Business Owners Scheme pathway in the 491 Visa.
Businesses purchased after 1 April 2021 must have been in operation for 2 years and be purchased for a minimum price of $100,000 and be 100% owned by the visa applicant. The applicant must have owned and operated the business for 6 months before applying.
Operating a profitable start-up for a minimum of 2 years with a turnover of $200,000 in the year directly prior to application is also an option. Franchises such as petrol stations and home-based businesses will not be considered.
To be eligible for this visa people need to be under 45 years of age, have a points-test result of 65 or higher, meet minimum English language requirements and employ 1 Australian resident, working a minimum of 20 hours per week.
This pathway is for migrants who are currently living and operating a small business in regional QLD in the following postcodes: 4124–4125, 4133, 4183–4184, 4207–4275, 4280–4287, 4306–4498, 4507, 4517–4519, 4550–4575, 4580–4895.
This visa is only available to people who have full-time working rights and are not currently studying.
> View Businesses for Sale in QLD.
Head to Tassie and Earn at least $53,900 a Year
Whilst Tasmania may be one of Australia's smallest states, it has a lot to offer! 2020 saw the population of Tasmania grow by 3,237 to a total of 541,506 people according to ABS.
To obtain a 491 Visa on the small business owner scheme you must be a 100% owner of a business in Tasmania for at least 6 months. You need to demonstrate that the business is capable of paying you a salary of at least $53,900 per year for at least 3 years. Franchises, service stations, massage clinics and taxi/uber related businesses are not eligible.
A key part of this visa is demonstrating your ability to learn and understand business in Tasmania. Providing a comprehensive business plan with details into target markets, environmental impacts, and understanding business requirements in Tasmania is a crucial part of the application. Previous business ownership experience will also be assessed.
> Read More Tasmania Migration
> View Businesses for Sale in Tasmania
Next Step
If you're considering your options and buying a business to further your migration into becoming a permanent resident of Australia it's important to obtain professional advice. There are specialised migration lawyers who can help you during the process.
There are business brokers who specialise in assisting people to buy businesses with the aim of obtaining a visa, so you don't have to go on the journey alone. There are multiple business visas available in each state of Australia. Whether you are currently living in Australia on a temporary visa or looking to migrate, purchase or start a business is a real possibility to obtain permanent residency.
Read Similar Articles
Vaccine economy and employment trends: What is in store for 2022?
4 Tips for Business Owners in 2022
New Years Resolutions for Small Businesses
About the author
---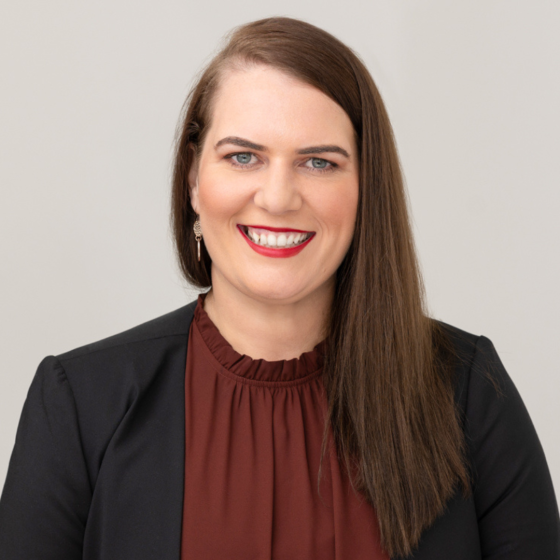 Vanessa Lovie
CEO Bsale Australia
---