Vaccine economy and employment trends: What is in store for 2022?
Graham Wynn from Superior People Recruitment
The 'Great Resignation', also known as 'The Big Quit', was coined in late 2020 in response to increasing rates in America of people quitting their jobs, due in part to workers being expected to go back to unsatisfactory pre-covid working conditions.
While this phenomenon has been talked about a lot in the media, the big question is will Australia see similar employment trends in 2022?
Graham Wynn, the Founder and Director of Superior People Recruitment, does not believe that we will see the great resignation happening in Australia.
"My opinion is, we have a much more loyal workforce than other countries, and many people who have retained their jobs during Covid, do feel a sense of loyalty to their employer. We are seeing changes in hospitality/retail, as people who left those industries, are now looking at other options to give them more sector and stability." Graham elaborated further saying that "these people are not resigning, as most are currently out of work." which paints a slightly different picture.
Graham says that the greatest change in the current job market is that there is now a shortage of candidates and that there is a reluctance for workers to leave current roles.
"More time is being spent by recruiters on networking and sourcing candidates, rather than candidates simply applying for advertised jobs online."
In his experience, many employers are opting to not use traditional job boards anymore as the results have been very poor, based on the number of people applying for positions and "the calibre of those [candidates]" compared to those applying prior to covid.
Graham said that in the 13 years he has run his company, when we are coming out of global issues, there is a strong urge for employers to recover as quickly as possible and they rush into recruitment. This is happening again now as we enter our third year since the pandemic started.
"At present, we have more active vacancies now, than prior to COVID, and are picking up many new clients, as they are no longer relying on job boards. The salaries on offer are less than pre-COVID, and this will correct itself later in mid-2022." Graham said.
"As a recruiter, our role is to fully understand the needs of an employer, as well as understand their business. When tasked with sourcing a new staff member we have to fully understand the tasks and skill set the employer is seeking in a new person. From there, we are responsible for using whatever means and resources we can, to find the best-suited person. Many times, this will not be the most qualified and experienced person, as we also need to find the right "fit" for the employer, and this can only be done by fully understanding the business we are recruiting for, including environment and culture."
Sign up to Newsletter + eMagazine
Weekly updates on business sales and advice, delivered to your inbox.
In Australia, we have seen the "vaccine economy" come into effect in most, if not all states, across the country now as many people who are unvaccinated are no longer able to partake in certain activities, enter certain venues and face longer requirements for quarantine when coming into contact with positive COVID cases and more.
"The vaccine economy is having an issue in many areas, particularly those who are unvaccinated. We are receiving many resumes from people looking for work, but as they are refusing to be vaccinated, at present, they are unemployable in most industries. Assuming we do not enter into any more lockdowns, then business will recover quicker than after previous global issues, such as the GFC and SARS." Graham said.
In regards to recruitment, the changes in employment availability due to vaccination status has impacted the recruitment side of the employment market.
"It has limited us from putting many people forward for jobs, who are refusing to be vaccinated. In addition, we have seen an exodus from the construction sector for those refusing to be vaccinated and sourcing replacements in this industry is challenging as this is one industry where there appears to be a higher ratio of those refusing to be vaccinated."
Graham has also seen difficulty in filling roles that require less experience and skills as he has found there is a larger percentage of younger people refusing to vaccinate.
With a huge part of the reason so many workers in America joined "The Great Resignation" being unsatisfactory pre-COVID work conditions, with many in Australia opting to stay in work-from-home arrangements, this has complications of its own.
"We are also seeing a number of people now thinking they have more bargaining power and insisting on WFH or hybrid roles, which majority employers will not, or can not offer," Graham said.
"Larger employers are able to offer work-from-home and hybrid roles, however, the majority of small to medium companies are looking for people to return to the office full time. We have seen a little more flexibility in working hours, such as if an employer normally finishes their daily work at 5.30 pm, they are now allowing employees to finish at 5 pm if requested."
Many business owners and employers have reported that they are struggling to find employees right now, in part due to not having their usual employment pool to pick from and now on top of that, vaccine mandates.
Graham says that in the 13 years he has run his company. this is "the most difficult I can recall for finding new employees.".
"There are many reasons for this, as well as lack of tourists, backpackers, students, the lack of international workers, on skilled visas has had a large impact. This has left the talent pool of skilled workers very thin, as education in trades is not an area that younger people have been looking to do after completing school, so we have a shortage."
"In addition, the $750 disaster payment the Govt were paying up to December, is the equivalent of a salary of around $50,000, so younger, or less skilled/experienced people who would have been earning similar, have had no incentive to find work, as they have been receiving the same money while staying home. As mentioned earlier, those who have retained their roles during Covid, have a sense of loyalty to their current employer, so are reluctant to change jobs, as well as feeling that changing employers could be less stable if we enter further lockdowns."
Not all hope is lost though, Graham says that employers are still "looking for the right person" and that if anything, they are becoming more specific about their needs in an employee.
"Employers are becoming more particular about their needs, as they feel a sense of urgency in getting a person to 'hit the ground running' to help them recover from losses of last 2 years. They are not wanting to train staff, or "gamble" on potential, but want someone who ticks all the boxes."
As we have now officially entered 2022, Grahams big tip for business owners and employers is to be patient and be more flexible.
"A person may not have all the skills you need, but with some training could pick these skills up, and we are seeing that people who gain a new job during these challenging times, will be more loyal than previously, so by investing time in new staff, you will benefit in the long term."
Read Similar Articles
4 Tips for Business Owners in 2022
New Years Resolutions for Small Businesses
The 'Vaccinated Economy' is approaching
About the author
---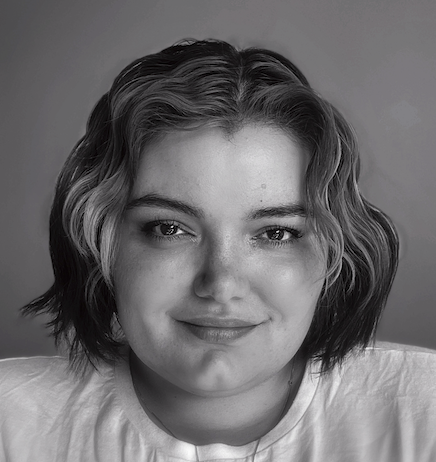 ---