Looking for a Well Established Bakery for Sale? Check out these 6.
Looking for a Well Established Bakery for Sale? Check out these 6.
Nothing beats the smell of fresh bread, coffee and croissants on a Sunday morning! That dream can be yours every day when you buy a bakery for sale, the items you can create are endless.
If you are a baker, pastry chef or entrepreneur buying a bakery for sale could be a great way to share your passion and make a decent income. Australia is home to so many unique bakery items such as lamingtons, apple turnovers, neenish tarts, sausage rolls and more. There are many guides and resources available for people who are looking to start or buy a bakery for sale.
Bsale has over 200 opportunities in the bakery for sale category that could make your dreams a reality. Australians love a fresh loaf of bread, a slice of cake and a good cup of coffee. If you're looking for a quality bakery for sale you can select a business in a country town or CBD location.
Melbourne is known as the coffee capital of Australia with people travelling to this beautiful city and indulging in all the beautiful tastes of coffee. Pairing with coffee is the wonderful baked bread and bakeries that Melbourne has to offer, you can find a great bakery for sale in Melbourne.
Let's have a look through these 6 long-established bakeries for sale in Victoria right now.
1. Bakery for Sale In Prime Position In Bairnsdale

Price: $325,000
This business is a sound, long-term investment as bakery/bread is a staple part of our diet and is located on the main highway with thousands of locals, truck drivers and tourists right at the front door. The current owners have run the business very successfully for 16 years.
There is a Vicrail train that goes to and from Melbourne daily. So if you are looking for a tree change or sea change it does not get much better than this. Lease for 20 years with low rent!!!
Finance is available to the approved purchasers and the current owner will assist the ongoing purchaser to settle into the bakery for sale business with confidence.
2. Donut Bakery for Sale - Specialist Shop 5 Days With Wholesale Potential

Price: $120,000
This bakery for sale is near Ferntree Gully, well exposed along the main road and close to a Woolworth Supermarket.
Specialized in doughnut bakery in addition to selling ice cream and coffee drinks.
High margin and low running costs business.
Used to do over $10000 takings a week but the impact of Covid 19 has brought sales down to $5000 currently.
Trades only 5 days from Wed to Sunday from 11 a.m to 8 p.m.
The shop is 240 sqm in size and is well equipped to supply doughnut wholesale as well as expand to making other pastry and cake lines.
Rent is $596 + GST per week and the lease is 3+5+5
3. Popular Village Bakery for Sale – Excellent Location

Price: $449,950
Profitable and growing, this bakery for sale business has seen excellent turnover year on year. Presents the perfect opportunity for a driven owner to step in and reap the rewards or a savvy investor to hit the ground running from day one.
This bakery for sale business offers excellent growth potential with the area's popularity, ensuring an abundance of customers for years to come. A new high-end hotel is due to open before summer, this will bring even more people into the area. This is the only bakery of its kind within 10kms and supplies multiple hospitality venues on wholesale accounts. Presents the perfect opportunity for a driven owner to step in and reap the rewards or a savvy investor to hit the ground running from day one.
4. Profitable And Busy Bakery for Sale And Pie Shop – Turnover $1mil+



Price: $1,450,000
An award-winning, family own bakery and pie shop for sale with loads of character that you tell your friends about perfectly summarises this business, and the rave review online confirms this is one of the best around. All the usual classics are on offer, from golden pies and pastries to sweets and salad rolls, and the coffee machine is roaring from open till close.

After 36 years of successful trading, the formula is just right, with an impressive turnover of over $1mil+ and excellent returns to the working owner. This opportunity is not to be missed. The new owner can walk in knowing they have purchased a valuable asset that will sustain them now and well into the future.
5. Well Established Niche Bakery for Sale - Price Reduced

Price: $98,000
This bakery for sale operates only 5 days a week and is managed by 1 person and nets $90K.
A well established, respected , proven and unique bakery / coffee shop is for sale in Frankston, it is a simple and easy business to operate with well established systems and processes. The business has simple and easy systems and processes that are in place. The store is part of a greater business that caters for many people with allergies such as Gluten Free, Soy Free, Vegan, Dairy Free, Egg Free, Yeast Free, Nut Free products. Products include Bread, Donuts, Croissants, Pizzas and so many more.
Rent per Month is $2,917, with 1 worker, no licensee fees and no cooking involved!
6. Traditional Bakery For Sale

Price: $198,000
This traditional bakery for sale is currently taking between $15,000-$16,000 per week, with a sales breakup of 70% retail & 30% wholesale. This traditional bakery for sale is located on a busy shopping strip, and has been established for a long time.
Currently trading 7 days between the hours of 6am and 6pm, the rent is just $750 per week. There is a new lease on offer with low overheads and a large regular customer base. This business is ideal for a family/baker and is a high profit operation.
Updated: July 1, 2022
About the author
---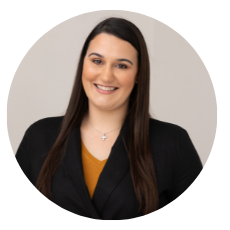 Catherine Mangana
Customer Support
---